Leading opposition figure Dr. Kizza Besigye has met the leadership of the Opposition in parliament this morning.
The meeting that is said to have been summoned on the invite of the opposition legislators lasted nearly two hours in the boardroom of the Leader of Opposition at Parliament
Nile Post understands that the meeting was to resolve differences that had emerged from the 2016 elections which Besigye still bitterly contests he won.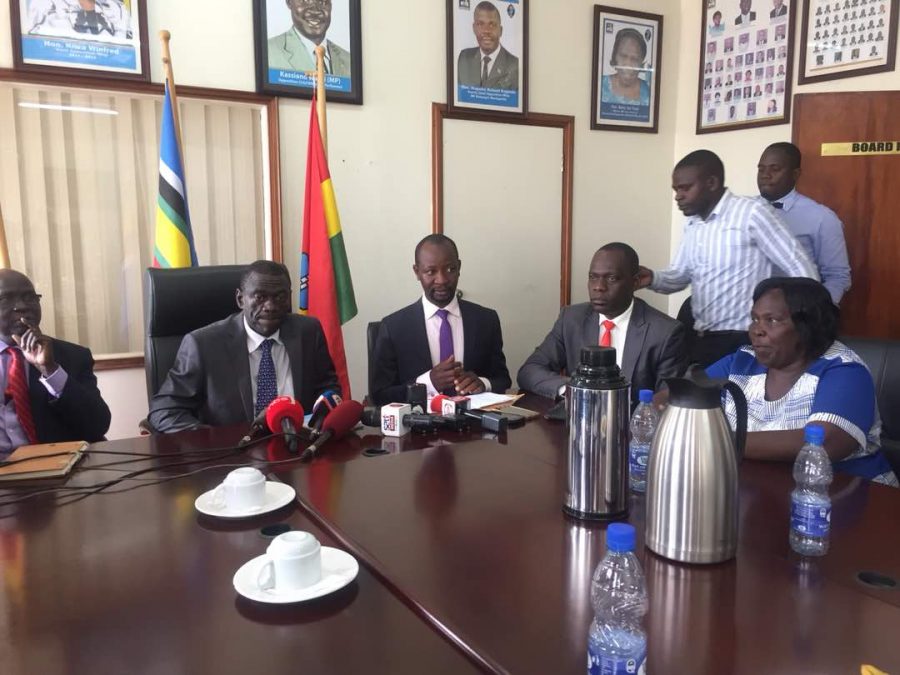 Speaking to the press, Besigye said, "This meeting wasn't about differences, we were sitting to discuss how to assert the will of our people that was given to us in the election."
Despite the absence of the Leader of Opposition Winnie Kiiza, key opposition figures like Ssemujju Nganda, Gerald Karuhanga, Mubarak Munyagwa and Robert Centenary among others were present.
Much of the opposition leadership in Parliament, seen to be allies of Mugisha Muntu, the former FDC President are said to have taken sides against Besigye after the election but the meeting, they say, is renewed hope that a tight bond holds the legislators together.
"We didn't oppose the MPs coming to parliament as a People's Government, our opposition was in the nomenclature. We can't be an opposition without the will of the people we won in the elections" Besigye clarified.
The meeting was held in private and a short address was delivered to the media by Besigye after the meeting.