A group of women, joined by a few men Tuesday afternoon staged a protest at International Hospital Kampala over the rampant maternal deaths that they claim have highlighted the hospital's service.
The protest come against the heels of the recent death of Nuliat Nambazira, a former WBS TV news anchor and communications officer at East African Sub-Regional Support Initiative for the Advancement of Women (EASSI), a civil society organisation that monitors commitments of regional governments towards gender equality.
Nambazira delivered from the facility and was discharged, however, on reaching home, she started bleeding uncontrollably before being rushed back to IHK and dying minutes later.
The women now headed by members of White Ribbon Alliance and Sheilla Kawamara Mushambi the EASSI Executive Director, claim that deaths at the facility could have been avoided and are due to gross negligence by health workers at the facility.
The group from launching a movement dubbed "end maternal deaths in Uganda" held a press conference before marching to International Hospital Kampala (IHK), demanding urgent intervention by government to end the needless deaths of mothers and newborns during pregnancy, childbirth and the immediate period after birth.
They were joined voluntarily by the husband of Nuliat Nambazira who said he has now resolved to ensure all mothers get the proper medical attention while giving birth.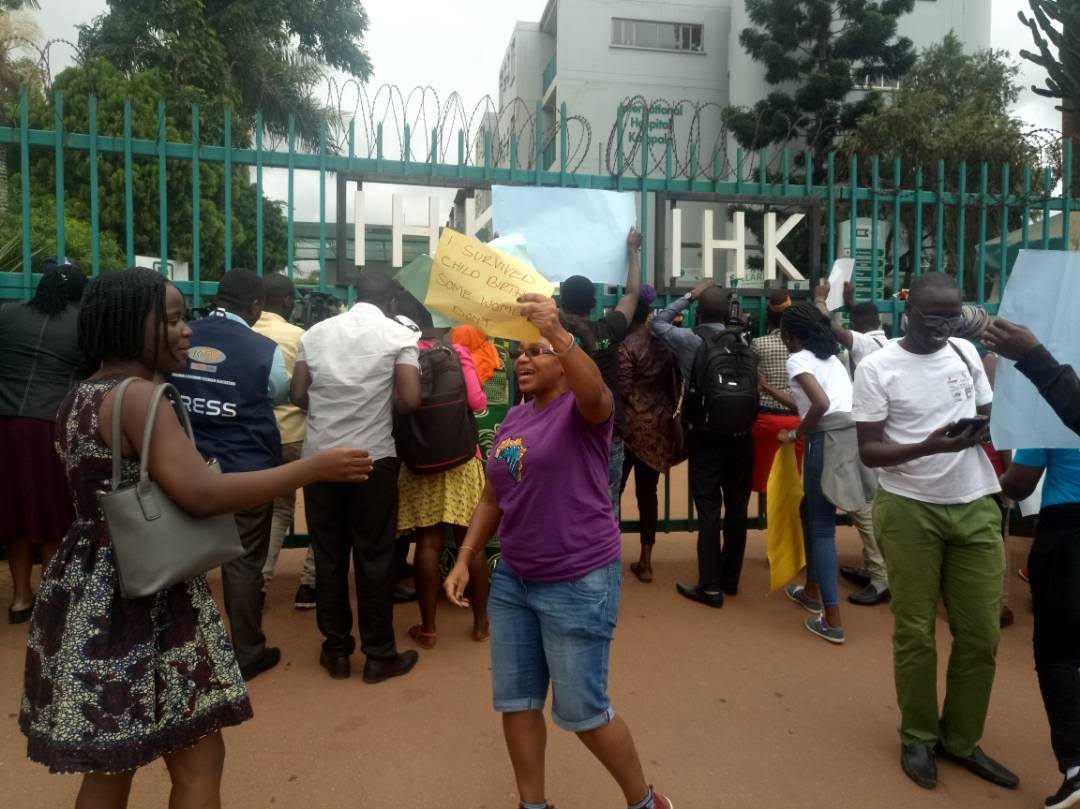 At the press conference, Nuliat's husband, Hajj Abbas emotionally narrated the circumstances that led to his wife's death and said he is happy to be part of efforts to ensure justice for his wife. He requested the organizers to always involve him in efforts aimed at saving mothers during pregnancy and childbirth.
WRA's Faridah Luyiga Mwanje also shared the painful story of her sister's death at IHK due to negligence and called upon the government to ensure quality of care at health facilities through; proper training of health workers to treat and manage complications, proper supervision, provision of medicines and supplies and upholding the rights of childbearing women to ensure respectful maternity care.
Sheila Kawamara, the Executive Director EAASI, where Nuliat worked said they are taking legal action to ensure justice for Nuliat.
The group want the government to conduct maternal death audits and publish reports of all health facilities, including public and privately-run institutions to ensure that they have adequate facilities and personnel to handle pregnant women, mothers and babies at birth.
They also say that negligent health workers should be disciplined by withdrawing practicing certificates from them.
A total of 14 women die daily while giving birth, this is equivalent to one commuter taxi being involved in an accident everyday with no survivors.