Security has deployed heavily inside and around the High Court premises in Kampala as the trial of former ADF rebel leadet Jamil Mukulu starts.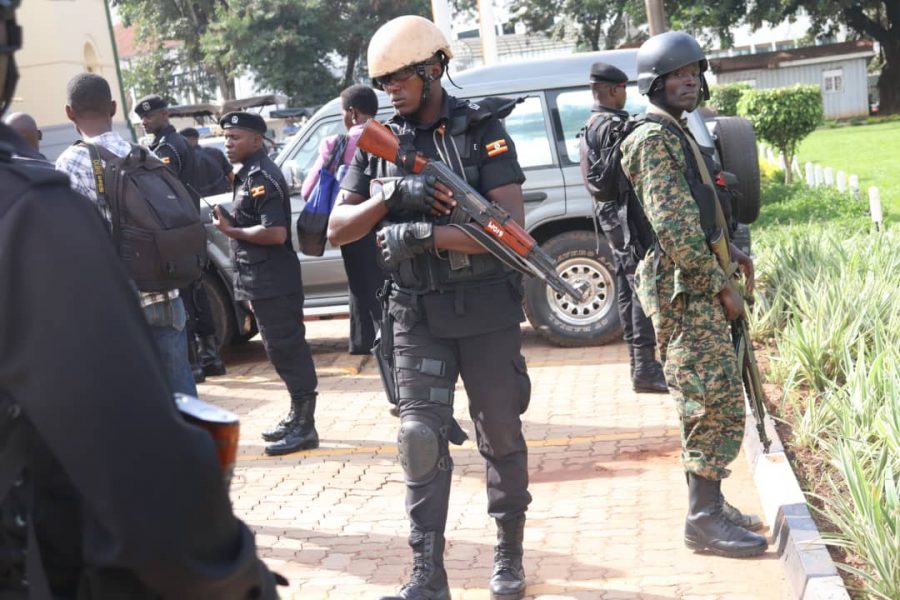 Mukulu's trial will kick off today at the International Crimes Division of the High Court in Kampala starting with a pre-trial session.
At the court, counter terrorism police,JATT and prisons officers are deployed and armed to the teeth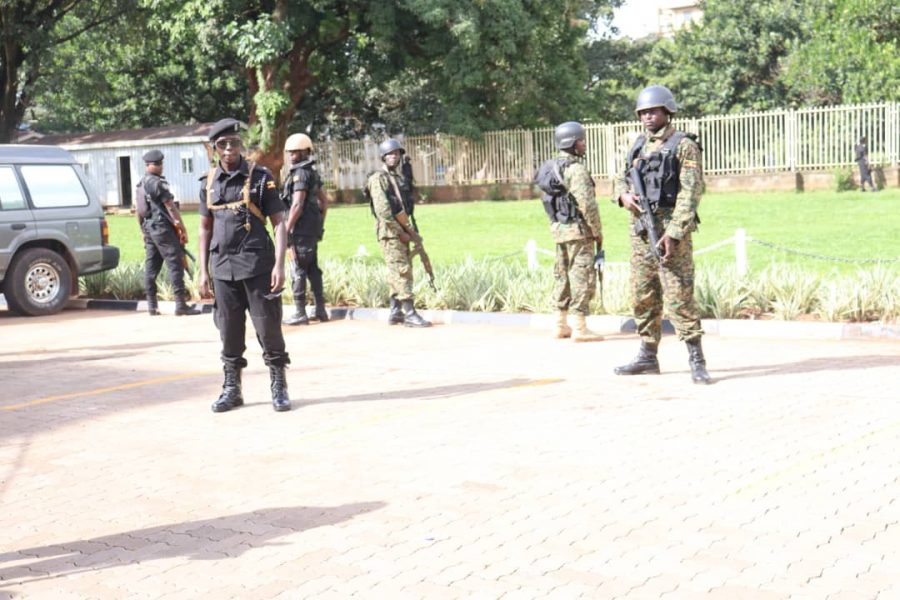 The hearing of the case is set to begin with a pre- trial session to be handled by Justice Eva Luswata whereas the main hearing will be handled by three judges including Moses Mukiibi, Susan Okalany and Michael Elubu.
Mukulu was the leader of the Allied Democratic Forces rebels who terrorised some parts of Uganda including allegedly planting bombs in Kampala in the 1990s until he was arrested 2015.
He was arrested in 2015 in Tanzania before being extradited to Uganda to face justice over atrocities committed by the Allied Democratic Forces (ADF) rebel group which was also declared as a terrorism organisation.
He was first arraigned before the Jinja Chief Magistrates court and charged together with 34 others of offences related to terrorism, murder, attempted murder, aggravated robbery, aiding and abetting terrorism, crimes against humanity and belonging to a terrorist organisation.
He is currently being detained at Luzira in Kampala from the now defunct Nalufenya detention centre in Jinja district where he was prior to the transfer to Luzira
Mukulu is accused of launching a rebellion when he formed ADF out of remnants of the National Army for the Liberation of Uganda (NALU), terrorising people in Western Uganda areas of Rwenzori leading to death of many.
The group is accused of masterminding the attack, burning and the resultant death of over 80 students at Kichwamba Technical Institute in 1998.
Prosecution also alleges that Mukulu masterminded the killing of various Muslim Sheikhs in Uganda between 2013 and 2015.
His group has of recent been accused by police of killing many prominent Ugandans including former police spokesperson AIGP Andrew Felix Kaweesi, a notion the country will be waiting to be proved as the trial begins.