Kampala Capital City Authority is concerned government may not be prepared to handle the Cholera outbreak. The remarks were made by Kampala Lord Mayor Erias Lukwago after a tour of the Cholera hotspots in the city.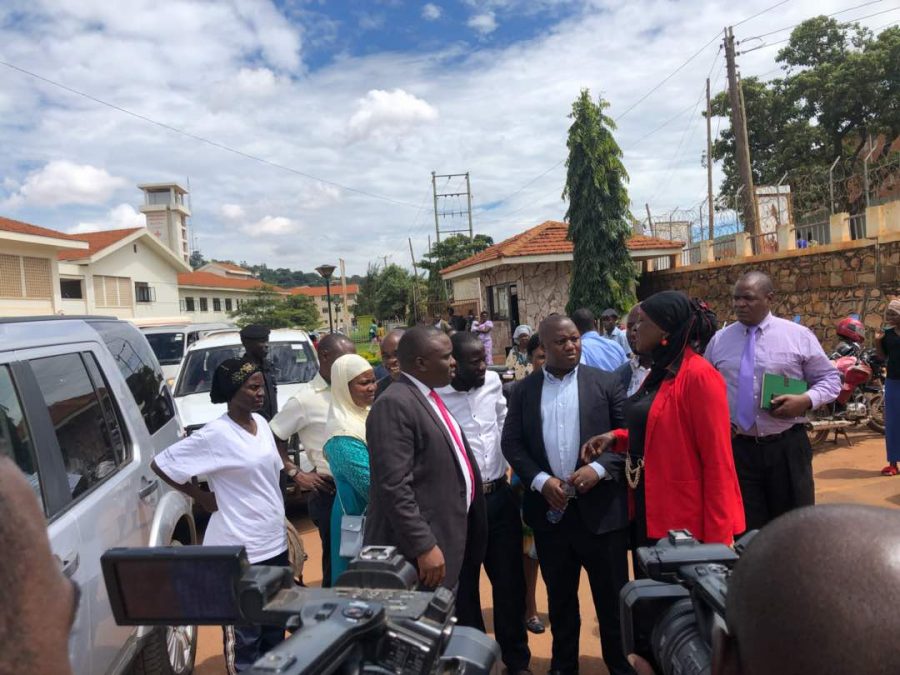 The tour to the Cholera hotspots started from the cholera treatment unit at the China-Uganda friendship hospital Naguru where 4 patients were being treated, but the hospital is ill prepared to contain the needs.
It was observed that the hospital lacks head gears and gloves for the medical personnel. There is a bed shortage that has forced some patients to sleep on the floor.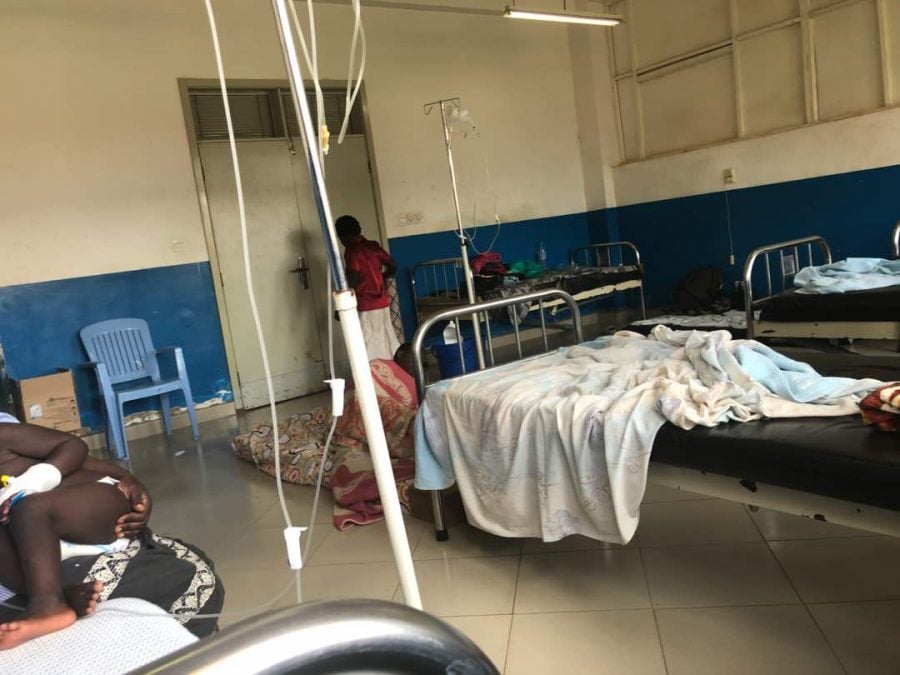 Hospital management informed the Lord Mayor Lukwago that due to these constraints, the hospital is not admitting anymore Cholera patients.
The next stop was Katonga in Kinawataka that was host to two suspected Cholera victims. Severely blocked drainage systems and terrible stench welcomed the KCCA team.
Residents informed the KCCA observer team that individuals use polythene bags as mobile toilets and then dump them in the water channel due to lack of toilets. They accused security forces who live in the area of being some of the biggest perpetrators of this vice.
They accused Kireka Police of releasing sewage which flows into their houses.
In Katanga, residents are worried for the health of their children who were found playing football on a sewage filled pitch. The residents said the sewage flows from Mulago Referral Hospital and floods the field where children play and major functions are held.
The KCCA team also made a stop at Kalerwe Ssebina zone where a 23 year old woman and her 36 year old husband are suspected to have the first recorded cases of Cholera in Kampala this month.
The last stop was at Mulago Cholera emergency quarantine that has been set up to handle all new Cholera cases.
Dr Sarah Zalwango will be in charge at the quarantine.
She informed the KCCA team that the camp will accommodate 10 patients at ago. 15 nurses have been deployed to handle patients. In case need arises more tents will put up to accommodate patients. All Cholera patients will now be handled at the camp in Mulago.
The Lord Mayor Lukwago urged the government to treat the Cholera outbreak seriously.