The Minister for Lands, Betty Amongi on Tuesday found a hard time answering queries from the commission of inquiry into land matters over the alleged fraudulent takeover of a property originally belonging to Indians.
Amongi was dragged to the commission by Tosh Hanibal Patel, the grandson of Uganda's first speaker of parliament Hanibal Patel for using her position to forge a parallel land title on Plot 29, Acacia Avenue, a property owned by the Patel family on top of intimidation and threatening violence.
According to Patel,his family acquired the property in 1968 and when the then president Idi Amin expelled Asians, government took over the property under the Asian property custodians board and his family repossessed it in 1992 but in December2017 they received a letter that the property had been allocated to Amobet investments limited, a company owned by the minister.
The commission was on Tuesday shocked to hear that an application was made by Amobet to the Asian property custodians board to manage the property on December 12,2017 only for it to be accepted two days later on December 14.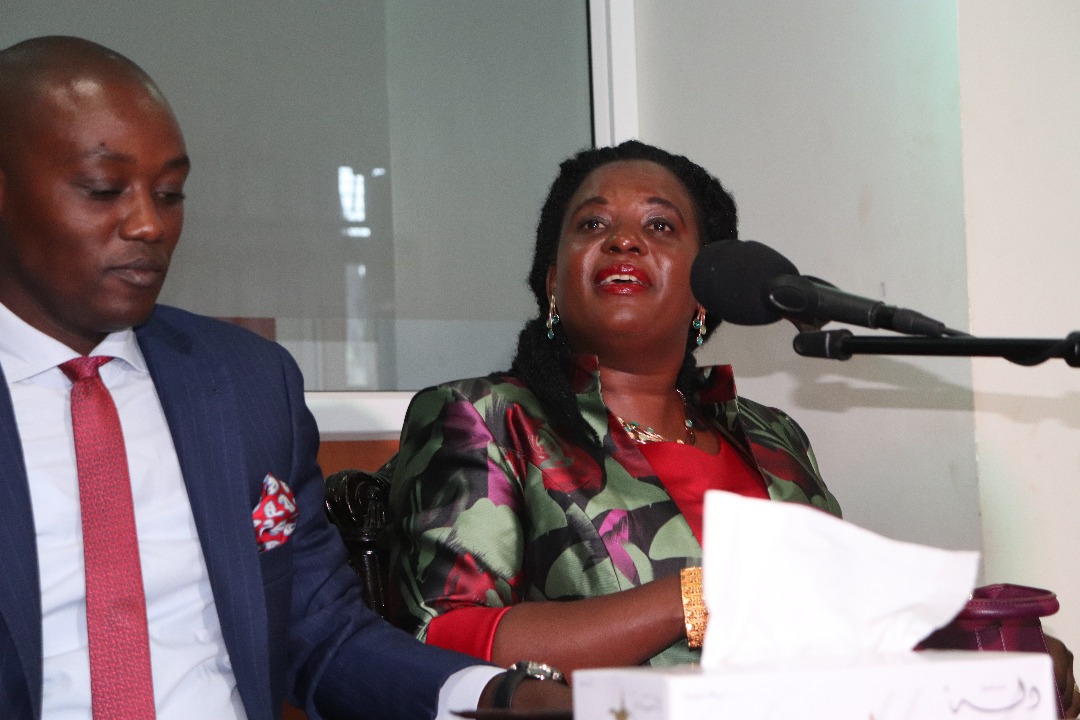 When asked to comment on how such could happen in a short time, Amongi said she was not involved in the deal but told the commission that she was happy with the swiftness that her company used to dispose off the deal.
"As a business woman, I am very strict on deadlines,"Amongi responded to a question by the commission.
"My staff are very efficient but I don't know the efficiency of the custodian board. I would have no issue with the custodian board doing it fast and I don't see how it would raise questions."
The commission accused Amongi of using her influence as a member on the custodian board to expedite the process of giving her company rights to manage the property but she denied the accusations.
Questions were also raised on how Amobet Investments Limited, Amongi's company set the fees to be paid for the use of the property currently occupied by Midcom limited.
The commission accused Amongi through her company of fleecing government huge sums of money because the company pays Shs540,000 per month to government but the same company collects shs 32.4 million ($9000) from the tenant.
When asked about the same, Amongi said herself or the company is not in any way involved in determination of fees charged from the tenants.
"Determination of rent is the work of the executive secretary of the board," she said.
The commission wondered how a property worth five billion shillings in the leafy parts of the city in Kololo could only pay rent of shs540,000 to government.
The commission chairperson Justice Catherine Bamugemereire accused Amongi of conflict of interest when she did business which conflicts directly with her ministry.