The Lord Mayor Erias Lukwago has called for a review of Kampala Capital City Authority's salary structure to ensure that the political wing he heads earns more than the technocrats.
Lukwago says Minister for Kampala Beti Kamya and the KCCA Executive Director Jennifer Musisi do not have the power to discuss and later on make a decision on the political leaders' salaries as happened recently.
Lord Mayor Erias Lukwago wants the city's politicians to earn more than technocrats.
This follows last week's tabling before parliament of salary increments for all political leaders in the city in the next financial year in what will see Lukwago earn sh22 million monthly up from sh18 million.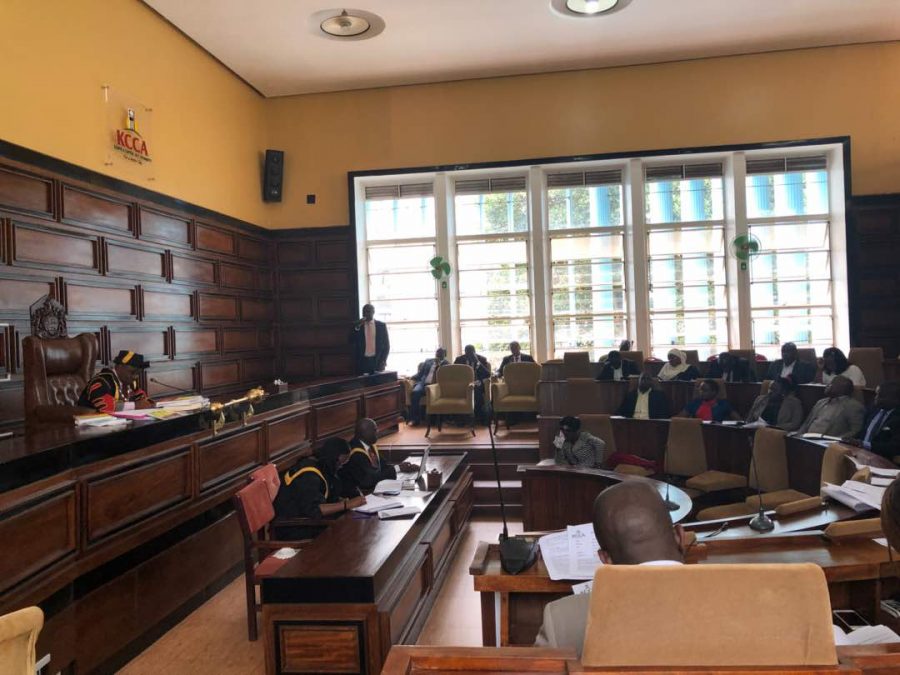 Lukwago accuses Kampala Minister Beti Olive Kamya and KCCA Executive Director Jennifer Musisi of insubordination when they proposed and adopted the figures.
The wage bill for the technical staff is sh90 billion compared to the sh15 billion paid to the political leaders annually. This will rise to sh17 billion with the increments.
Lukwago, who says his new salary is in the range of what is earned by Directors in KCCA, believes sanity will only return to City Hall after a comprehensive salary review for all employees is conducted.
Lukwago formed a committee headed by the Deputy Lord Mayor Sarah Kanyike to probe the new salary structure for political leaders.
This was during a council session called to discuss the Cholera outbreak in Kampala and the unrest at Usafi Market.
Story by Victoria Bagaaya