The Uganda Police Force rescue team has finalized work at Munyonyo where a building under construction collapsed yesterday. No bodies have been found.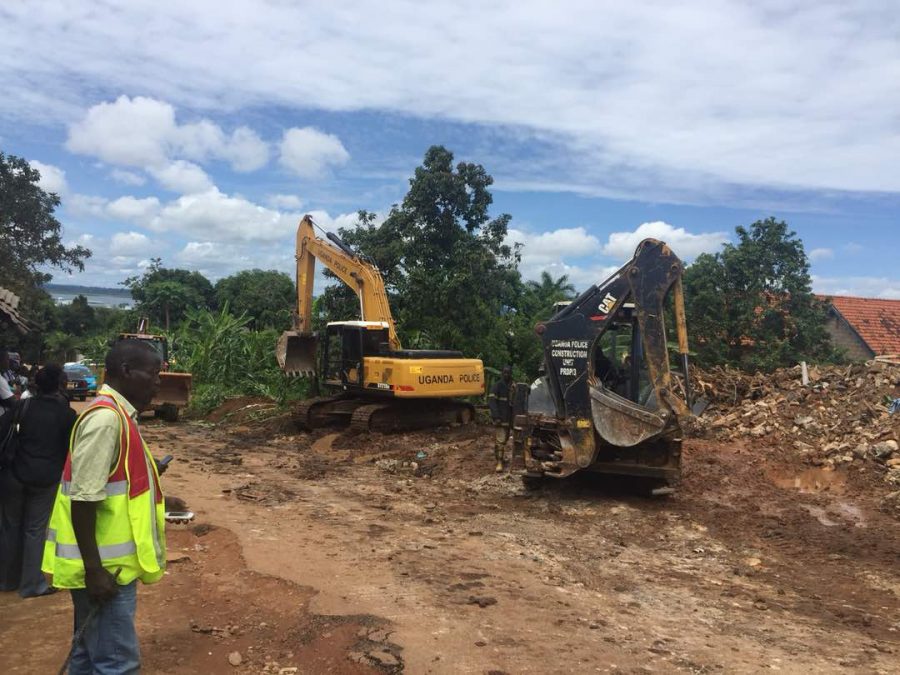 Police say all the masons who were working on the site at the time of collapsed managed to escape. At least 22 workers were accounted for after the Sunday morning building collapse.
Police has been combing through the rubble since the Sunday, May 06, 2018 collapse. There were fears that five workers had been trapped underneath the collapsed building. The number was based on survivors testimony.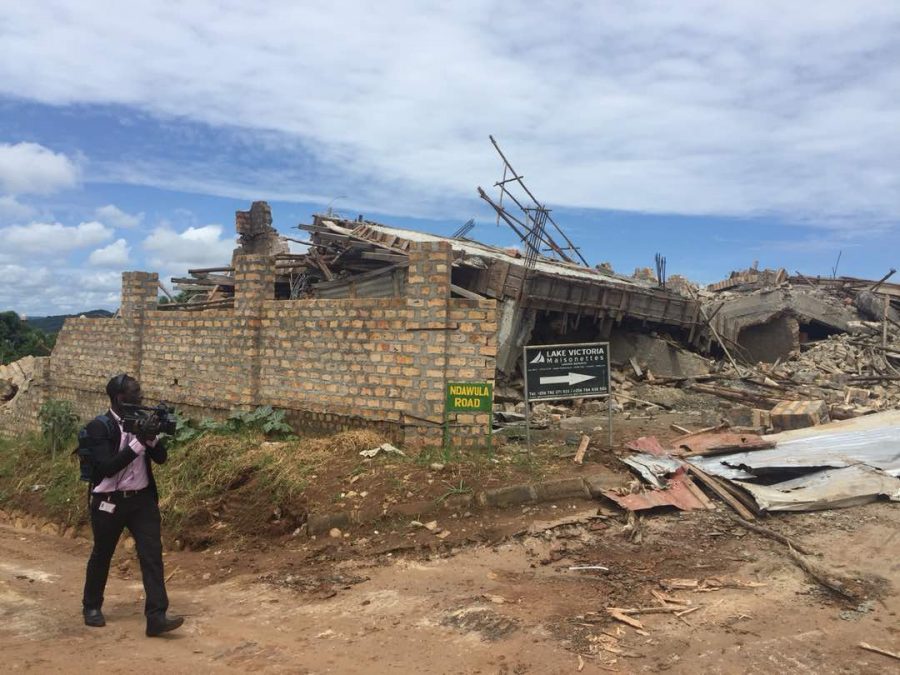 However, two days search has failed to turn up any human beings trapped in the collapsed building.
The building plan owned by Patrick Bashishaki was approved in 2015 on Plot 641 block 257 Gava Road Munyonyo for a two level building.
Last month KCCA engneers inspected the site and found that they had altered the plan and added another level. KCCA issued an order for them to halt construction but the owner was ignored it and continued construction at night and during weekends.