Most probably songs like Congratulations, Tonnefuulira, Ekyasa kya bakyala, Olunaku luno ring a bell in everyone's mind but many would be pressed to name their creator, musician Sylver Kyagulanyi.
Yet one cannot talk Uganda's musical industry without mentioning the Kyagulanyi name because he remains one of the country's finest songwriters.
The enigmatic musician pulled off yet another surprise when on Friday, April 27, 2018, the 38 year old was one of the 700 students that graduated at the Law Development Centre with Post Graduate Diploma in legal practice.
The Nile Post had a brief chat with Kyagulanyi.
Why did you join a law course?
I wanted to join the profession even before joining music. I was already a counsel before joining the law school because my colleagues always consulted me about many things. When they always asked me, I said I wanted to be a lawyer. That motivated me to go to law school to serve people in the walk of music and other walks.
How did you end up in music?
I was born a singer but being at law school is only a value of effort for me. But like it is in the US, I had to first do something briefly before joining school and that was singing.
You have not produced any music of late, why?
I have not been going to studio because I have been overstretched but since I have completed the course, I can now return.
What did you study at the law school?
I did a post graduate in the bar course but in training of a lawyer, you study every kind of law. You can represent everyone who comes to you.
Between music and law, what are you most comfortable with?
Of course music is my first love and it comes first in hierarchy of things. The law is just about us.
Now that you are now an advocate, is it the end of your music career?
That can't be. Even now I am still a singer.
I want to do other songs before I grow old as the source of music is still fresh. I will put more energy in it. I will go back to studio.
How will fellow musicians benefit from your new found love?
My masters will be in intellectual property that deals with copyright. Because I am a singer, my colleagues can approach me in case of any problems including those concerning copyright.
Any plans for 2018?
2018 is a year of preparation. I have not been an artist in your face but kept a low profile. I will be back with a bang.
Lastly
We introduced music and young people have now taken up the industry. The industry is shooting up but we need to check ethics. We see someone write a song and then sell it to two people which is wrong.
Many of our musicians should join other professions alongside music like Bobi Wine did to join parliament. That way we can be more useful to each other as musicians.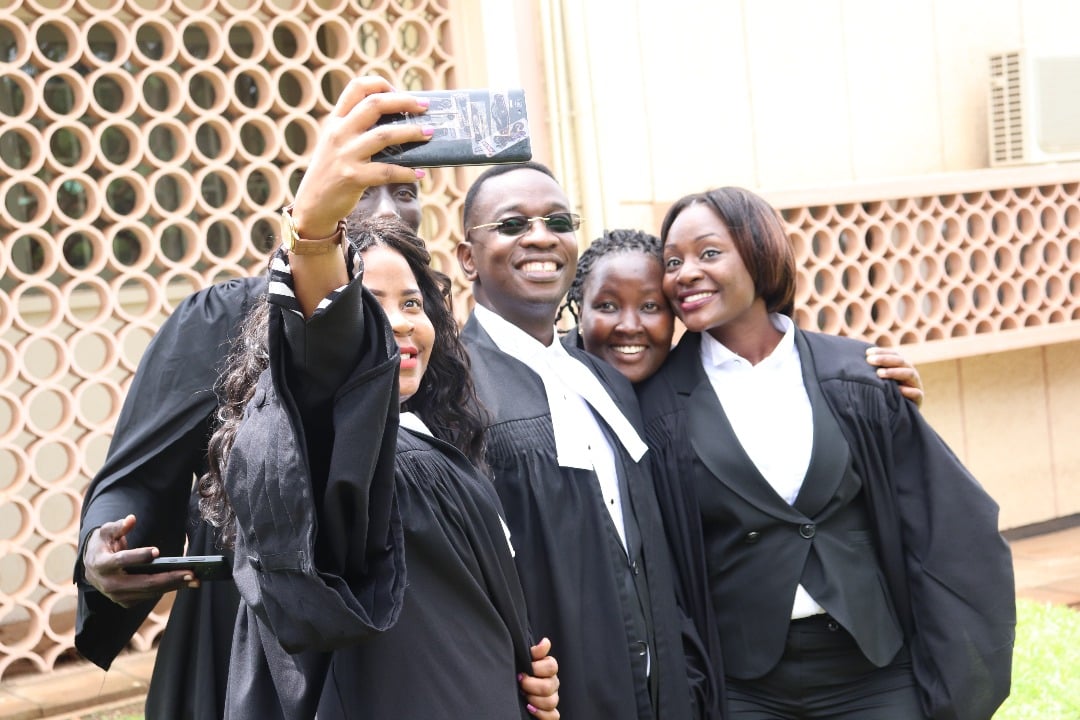 As the chat went on, the friends of the ever jolly Kyagulanyi keep interrupting to take photos with the celebrity musician who was a fellow student in their midst.