Tabliq Muslim sect leader, Sheikh Yunus Kamoga has asked court to temporarily release him pending his appeal against life imprisonment sentence.
Kamoga and 5 others were last year convicted of charges related to Terrorism and sentenced to life in prison and 30 years jail terms respectively but the former applied for bail before the appellant court pending hearing and determination of his appeal against the sentence given to him by the International Crimes Division of the High Court in Kampala.
On Wednesday, Kamoga through his lawyers led by Friday Robert Kagoro told court that he has several illnesses that cannot allow him stay in prison for a long time.
"He is of advanced age and because of this, he is suffering from high blood pressure, gross obesity and a severe hypertensive heart disease," Kagoro told court presided over by Justice Christopher Mandrama.
"In his report, the doctor said the gross obesity cause a higher risk of cardiac complication."
The lawyers argued that Kamoga ought to be released on bail so he can get medication outside prison.
Kamoga was also found guilty of holding meetings together with others in their homes from where they planned killings and sending of WhatsApp messages with pictures of graves, coffins, bullets to their rival groups
He was later sentenced to life imprisonment by three justices led by Ezekiel Muhanguzi to, ''keep them away from society and to deter others who would want to commit such an offence."
The lawyers on Wednesday told court that the Tabliq Muslim sect leader ought to be released because there is a likelihood of success of his appeal against his sentence of life imprisonment.
"The witnesses that testified in court never placed him Kamoga directly or indirectly at the scene of the murder of attempted murder offences and there is a high chance of his appeal succeeding," Kagoro told court.
The lawyers however expressed concern over when his appeal will be determined by the Court of Appeal.
They argued that because it has not been fixed for hearing, it might take long and keeping him in jail would be an injustice, asking court to release him temporarily.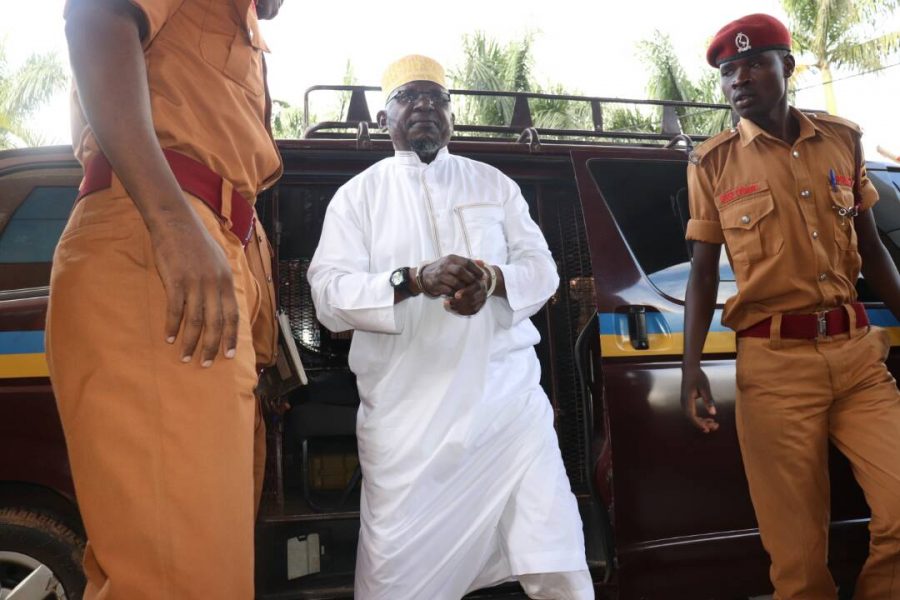 Kamoga presented seven people including former Makindye West MP Hajji Hussein Kyanjo, Imam Iddi Kasozi, Sheikh Sulaiman Kakeeto, Sheikh Ayub Nyende, Musa Nanfumba, Siraje Kalyango and Yunus Butanaziba to stand surety for him.
State drags feet
The Senior State Attorney,Lilian Omara asked court not to release Sheikh Kamoga, arguing that he has not proved that his illnesses cannot be treated while in prison.
She said there is no evidence on record from the doctor to prove that the illnesses cannot be treated inside Luzira.
The state prosecutor also noted that if released on bail, there is a likelihood for Kamoga to abscond.
"Given the nature of offence and punishment given to him by the lower court,he might abscond,"Omara said.
"The lengthy the term of imprisonment, the higher the possibility and temptation of abscondment."
On the likelihood of success of the appeal, the state prosecutor argued that it is speculative since no date has been set for hearing.
She asked court to dismiss the bail application.
Justice Mandrama has set May 18 as the date for delivering the court's ruling on bail.