The Uganda National Roads Authority (UNRA) has labeled as scam an ongoing exercise by yet to be identified people in which they are charging money for using the Kampala-Entebbe Expressway in its current state.
A receipt was circulated on social media over the weekend, indicating a Shs5000 levy by a road toll point at Busega from a motorist at 10:00am on April 27.
However, UNRA officials contend the toll fees collection if at all any, is a scam and should be disregarded until official communication.
"Please disregard the Image circulated indicating toll fees and suggesting the commencement of collection of Toll Fees along Kampala-Entebbe Expressway," a statement from UNRA reads.
"Operation and maintenance of the tolls will be unveiled through our official channels of communication," the statement continues.
Kampala-Expressway users will have to pay a given minimum once the road is commissioned, however, at the moment, the amount to be charged on the tolls hasn't been set by government since there needs to be a legal backing to legitimize the charges.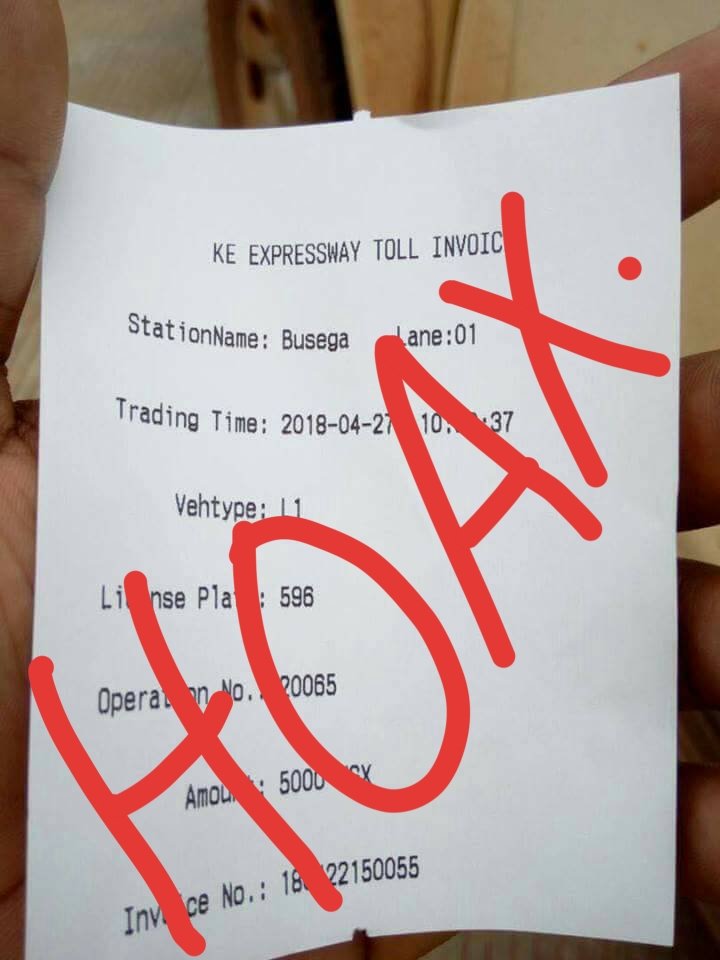 According to UNRA, the Works ministry has drafted a toll policy which is before cabinet. The Road Act will also be amended to include road tolling.
While taking media on a tour of the expressway, UNRA's media relations manager Allan Ssempebwa said that all road users are mandated to pay the road toll fess with exception of the fountain of honor, President Museveni.
Ssempebwa however said there is no set rate yet as the process must be through an Act. He said that the toll fees will be decided with consideration of the Ugandan income earners vizaviz the road requirements.