President Yoweri Museveni has promised to build houses for Uganda's 2018 Commonwealth Games gold medallists Joshua Cheptegei and Stella Chesang. President Museveni made the promise during a luncheon held for the Ugandan team at State House, Entebbe on Sunday, April 22, 2018.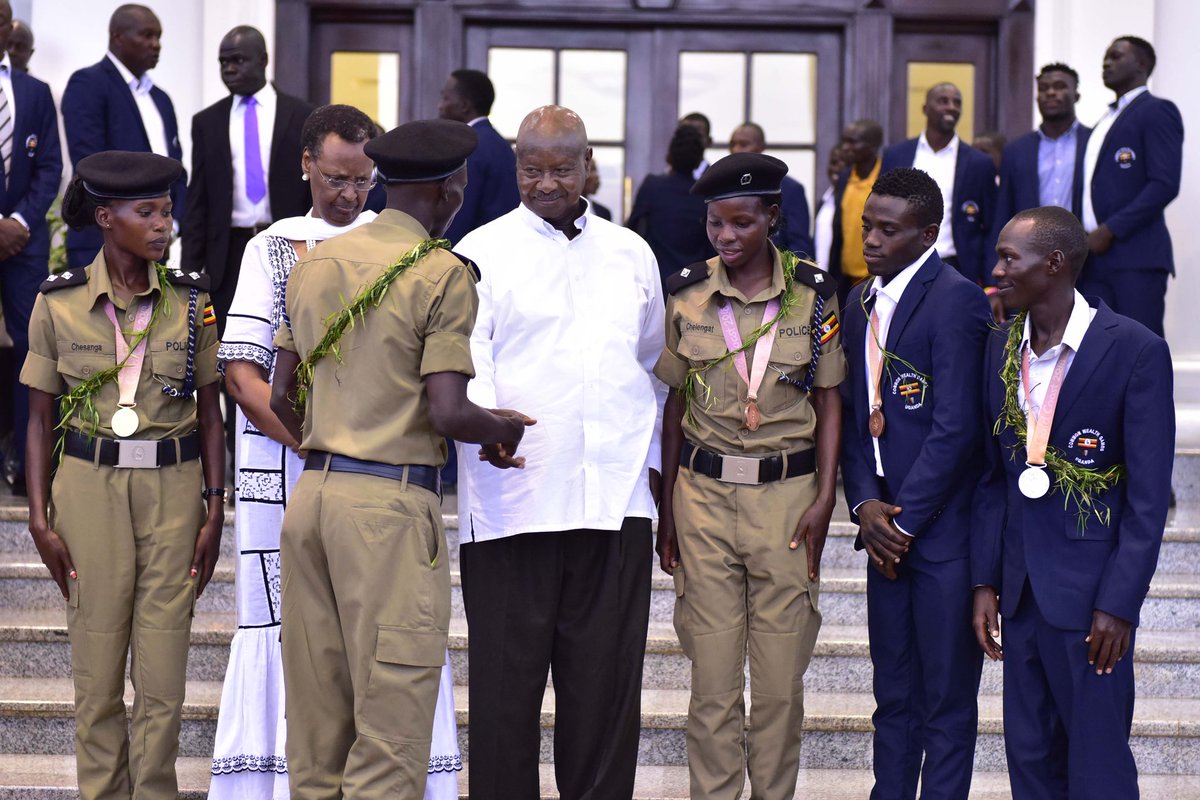 President Museveni said, "I will build a house for Cheptegei and Chesang who won gold medals, like I have done for previous gold medalists. The other issues raised by the Sebei community will be attended to; the schools, safe water provision and construction of an airstrip to promote tourism."
The president, who was in a jovial mood, added that, "I made a promise that whoever wins a gold medal at an international competition would get a monthly salary of Shs5m, silver Shs3m and Shs1m for bronze. The 5 medalists today will get onto the payroll. I have also been told of some arrears to other athletes, they will be cleared."
President Museveni hosted the Ugandan team with the First Lady and Minister of Education and Sports Mrs Janet Kataaha Museveni.
On issue of taxation of sports equipment, President Museveni promised, "We shall discuss the issue of taxes on sports equipment. But we must work towards manufacturing these equipment in Uganda. Why should we import balls when we have leather here? And this will help create jobs here instead of exporting employment opportunities to other countries."
In remarks that are a tacit admission of underfunding the sports sector, President Museveni said, "On the question of resources, it is true we have limited resources but we can plan and use them rationally for effective results. My guidance to the sports administrators is that if you identify talent, please attach them to our security institutions; police, prisons or the army. This will ensure they have a house, a salary even if modest, and technical support."
Joshua Cheptegei came away from the 2018 Commonwealth Games held in Australia a double gold medallist in the men's 5,000 and 10,000 metre races. Stella Chesang took gold in the women's 10,000 metres race. In the same race Uganda's Mercyline Chelangat won a bronze in the same race.