Allegations of illicit Libyan campaign financing now grabbing French headlines are also revisiting — and potentially revising — the tangled, roller-coaster relationship between Paris and Tripoli.
Once centered on arms and oil sales, France's strategic interests toward the North African country have since morphed to concerns about security and migration flows to Europe, following the chaotic aftermath of Libya's 2011 uprising.
From welcoming former Libyan leader Moammar Gadhafi to Paris, to leading a NATO campaign that helped to unseat him, Paris has taken a more proactive policy toward Libya and other parts of the Middle East in recent years, some analysts say — starting under the centre-right presidency of Nicolas Sarkozy.
Today, Sarkozy is under formal investigation over allegations he received more than $60 million in illegal campaign financing from late Libyan leader Moammar Gadhafi to fund his successful 2007 run for president. Now 63, the ex-leader forcefully denies the accusations, saying they have made his life "hell" and cost him re-election five years later.
Behind the claims are a raft of shady characters, a twisting narrative and hazy facts. Sarkozy's accusers include French-Lebanese businessman Ziad Takieddine, who allegedly delivered the Libyan funds to Sarkozy and his chief of staff in briefcases stuffed with big bills.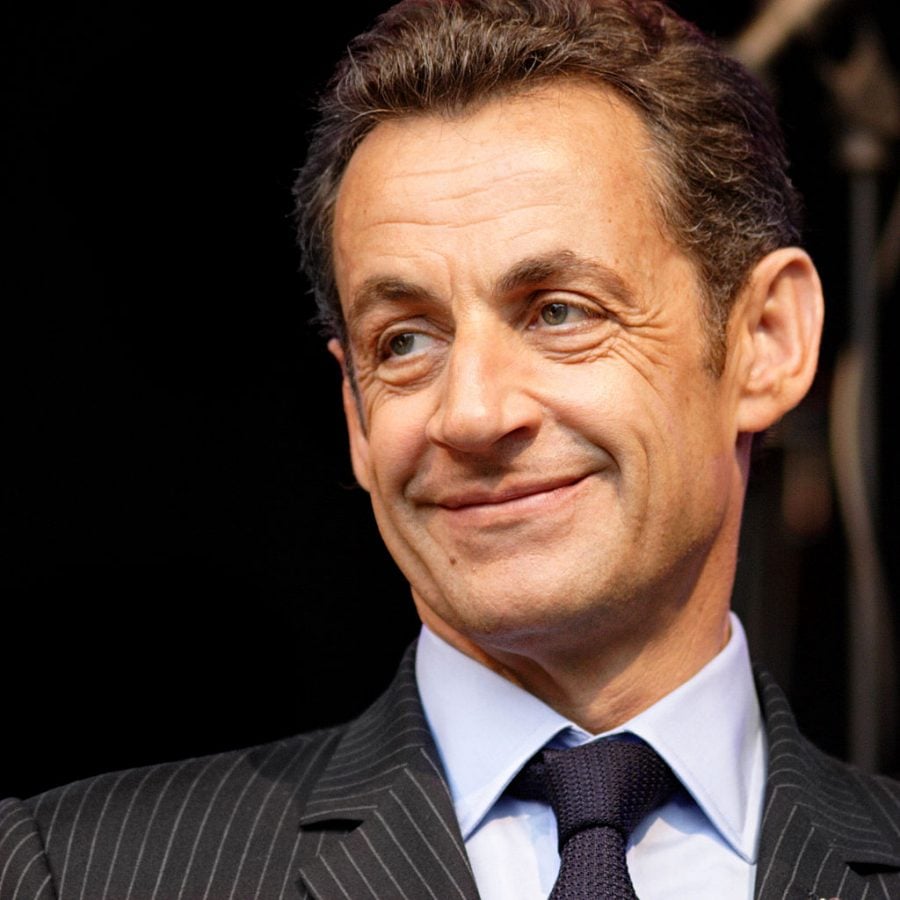 A turning point
They also include a number of top former Gadhafi officials, including the Libyan leader's son, Saif Al-Islam Gadhafi.
To be sure, the Libyan probe is not the first judicial investigation involving a former French president — Sarkozy himself has faced two others. But it is particularly striking given the source of the financing and its broader fallout.
"It's a very important turning point," said geopolitical analyst Philippe Moreau Defarges and author of a new book on globalization. "In France a president of the Republic is untouchable. And now, he can be indicted like anybody else."
Sarkozy lost his re-election bid to Socialist Francois Hollande in 2012. His subsequent run for president in 2016 died in the center-right primaries. But his five years in office were marked by a frenetic governing style and a dramatic shift in France's Libyan policy — reflecting some say, the start of a more assertive French foreign policy in the Middle East and elsewhere.
"When it comes to Africa and the Middle East, Paris has come a long way from the freedom fries' dovishness of the mid-2000s," Foreign Affairs magazine wrote last year, referring to France's refusal to support the US-led intervention in Iraq in 2003, under Sarkozy's predecessor, Jacques Chirac.
A controversial visit
Shortly after taking office, Sarkozy's dispatched his then-wife Cecilia to Libya, on a mission to rescue five Bulgarian nurses and a Palestinian doctor, accused of deliberately infecting Libyan children with HIV.
In December2007, Sarkozy invited Gadhafi to Paris, a visit marked by the Libyan leader pitching an enormous Bedouin tent in the French capital and blocking traffic as his motorcade tooled around the city. The visit translated into billions of dollars of contracts and French jobs. But opposition politicians and rights activists were outraged.
So was Sarkozy's then-secretary of state for human rights, Rama Yade. France was "not a doormat for a leader — terrorist or no terrorist — to wipe his feet of the blood of his crimes," Rama Yade said.
Then came the Libyan uprising in March 2011. Sarkozy became the first Western leader to support the rebel opposition. France and Britain headed a NATO military campaign that ultimately helped to bring about Gadhafi's death. Shortly after Sarkozy switched alliances, just days after the uprising began, Seif al-Islam Gadhafi first came out with allegations about the campaign financing.
In an interview with Africanews channel this week, the younger Gadhafi reportedly said he and other key witnesses were willing to testify against Sarkozy. He said the former director of Libya's intelligence services had a recording of the first meeting between Gadhafi and Sarkozy, before Sarkozy's election bid.
In Le Figaro's report of Sarkozy's statements to investigating magistrates, the former president argues Gadhafi had plenty of time to deliver proof of any alleged wrongdoing.
During the seven months in 2011 when the Libyan leader was still alive, "nothing prevented him to hand over the documents, photos, recordings, bank withdrawals," that he and his aides claimed to possess, Sarkozy reportedly said.
Meanwhile, Libya tipped into chaos. A 2014 British parliament report partly faulted both Sarkozy and former UK Prime Minister David Cameron for being overly hasty and using faulty intelligence to push for the 2011 military intervention that helped to seed the subsequent turmoil.
It cited claims by a US official that Sarkozy pushed for the campaign to get a bigger share of Libyan oil, increase France's position in the Middle East — and for his own political interests.
"Sarkozy is a showman, he likes to be seen, he likes to be talked about," analyst Moreau Defarges said.
Caution toward Libya
To be sure, French-Libyan relations have been marked by plenty of other rocky moments. Ties fed on French weapons deals in the 1970s frayed in the 1980s as France and Libya backed opposing sides in Chad's civil war.
In 1989, French operated UTA Flight 772 was blown up over the Sahara desert, killing all 170 people on board. Paris blamed the Libyan government. Only in 2004 did Libya agree to pay compensation to families of the victims, as part of Gadhafi's bid to end Libya's international isolation.
Sarkozy's successors, Socialist Francois Hollande and now Emmanuel Macron, have since wrestled with a fractured and turmoil-torn Libya that has become a magnet for both Islamic State militants as well as Europe-bound African migrants.
Last July, Macron hosted a summit in Paris gathering both the UN-backed government in Tripoli and the eastern commander Khalifa Haftar in a bid to reach peace. But critics claim the initiative only made the situation worse by giving Haftar legitimacy.
Macron also announced a plan to rescue African migrants in Libya, following reports some were being sold as slaves. But he and other European governments have been faulted for also supporting the Libyan coastguard in turning back migrants at sea.
Sarkozy's presidency also casts a long shadow, analyst Moreau Defarges believes.
"The problem with Sarkozy is he wanted to be so high profile, so important," he said. "And I think Hollande and Macron did not forget that lesson; that with Libya, one must be very, very cautious.
"Libya can be a trap," Moreau Defarges added. "And there's a chance that Sarkozy can be destroyed by this trap."
Source: VOA English