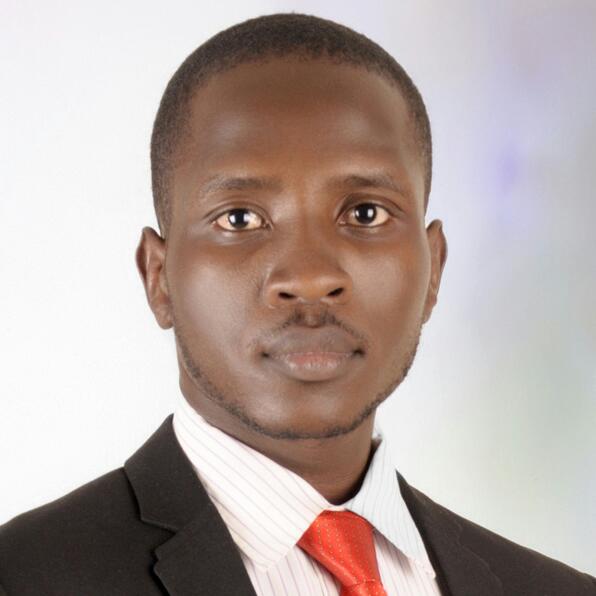 JASON MUGIZI
Between January 2017 and January 20th 2018,United States President,Donald Trump had used the word fake over 400 times.
A compilation of records from his tweets, speeches,interviews and other publicly available and accessible information reveals.
Donald Trump uses the word fake to derisively characterise views and positions that he is not comfortable with.News outlets such as CNN, NewYork Times have not been spared by this catch- all criticism and were on the list for Trump's fake news awards.
Trump took the use of this slur a notch higher when he described senate minority Leader Chuck Schumer's tears as "fake tears".
The usage of the word fake by Trump, moreover in a more advanced country like United States, serves to aver that fake is what we live with and in an LDC like Uganda, fake can only get more fake!
Uganda reels on a web of fake stuff in economics,social aspects and of course,our despicable politics.
Recently we were treated to execrable news as high ranking health officials in an unapologetic candour,told us that Ugandans had been injected with fake hepatitis B vaccine.
How genuine(not fake) is a body that oversaw the importation of fake vaccines? What of hospitals and the medics that administered fake vaccines to their clients?
Before one can come to terms with such insidious news,then you are told that the number of refugees in Nakivaale Refugee camp had been inflated with about 7000 fake refugees!
And what of fake(ghost) workers on government payroll that continuously draw salary from accounts?.
Of recent, police leadership ordered for headcount to ascertain the right numbers of policemen and women.
Some of our higher institutions of learning especially universities can be adjudged as being fake.
They among others; admit students with fake academic papers,teach unaccredited programmes and award fake degrees.
The Provisional licence for Busoga university was at one time revoked by the National Council for Higher Education for awarding fake degrees to South Sudanese that had studied for about five months.
Come to my alma-mater,Makerere University, the perennial narratives of sex for marks by fake lecturers result into fake marks, fake results, fake graduation lists and fake graduands.
Talk of social media! This has become a side show for fake scenes.
I will not delve much into fake Facebook accounts and profiles.I know of a colleague whose profile indicates that he studied from Kampala, Makerere University while in reality, the closest he has ever been to Kampala is locating it on a map in Geography lessons.
What of those who post photos near five star restaurants with toothpicks in the mouth and standing next to posh cars?
Even some pastors and "profits" are fake!
Yes,the stories of renting people to fake illnesses and claim to have been healed after stage managed miracles aren't new.
What of those that sell holy rice, water, rings, seedlings and eggs!
I wonder why the so called prophets (is it profits?) can't foretell about impending attacks and crimes so that we save our intelligence services and police from impotent investigations!
In the business arena, fake is nearly, if not fully official. The reports of fake and adulterated items on the market
and in shops are not just hair-raising but also exasperating.
I will not overelaborate about fake cement, food stuff, fake electric appliances, fake sanitary wear, the list is infinitely discomposing!
We have fake rich men.
These are young men whose source of money is mysterious! They spray money to people at public functions like weddings, concerts and spend nights ogling ladies' behinds in night clubs.
Our politics also extensively bespeaks of how fake we are, and have accepted to sink.
Our politicians are ordained at deception. Some tell convenient lies,make fake and never maturing pledges.
Others crisscross and frog-jump between political affiliations on the promise of mere infinitesimal handouts and positions.
While crisscrossing may not be insulting enough, you will be nearly thunderstruck hearing them claim to have seen the light after decades of spirited castigation of the status quo!
It is at such a moment one can think of rereading story of the blind Bartimaeus in Mark's gospel!
Finally, our Parliament! Some of our ostensible honourable members (ignore their repulsive academic qualifications) are
without an atom of doubt, the opposite of what is expected.
Some, for their pitiable and ineffable debating skills, they at times find refuge in singing and drama hence coming off as drama queens and ventriloquists.
A lower kindergarten debate of father is better than mother and a lower primary one of water is better than fire seem to be high a yard stick to judge their debating skills!
One wonders what can happen if there is a more complicated debate on whether the coming of missionaries did more harm than good!
Thinking about what is fake and not, can be off-putting and almost maddening. One can either choose to ignore
or partake in a barren exercise of making postmortem of what fake things one has interacted with.
Who will save our motherland?
Mugizi Jason is an information management associate at Kagenyi holdings group,and teaches Information and Records Management Law at the Apex Institute for Information Sciences, Kampala.