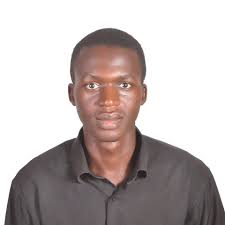 Sexual harassment is of great concern in higher institutions of learning which cannot be separated from issues of educational equity. Just recently, two great higher institutions of learning; Kibuli Secondary School and Makerere University were on the spotlight for alleged sexual harassment by their staffs.
Much as Kibuli's Hajj Ali K. Mugagga was sent on forced leave on January 24 for his promiscuous acts, Makerere University is still grappling with cases of sexual immorality by some of her senior staffs and lecturers.
Recently, another victim of sexual molestation at the university identified as Njoro Racheal (a Kenyan) posted pictures of herself on social media being sexually molested by an administrator from the College of Computing and Information Sciences (CoCIS) identified as Mr. Kisuze Edward.
In such scenarios, many questions come to my mind; Should University staff enters in to sexual relationship with their students?
Should we simply view it as cooperation between two mature adults or should we view it as a direct abuse of power by the academics on their students? And how can higher institutions of learning get rid of this shameful act?
It is very hard to answer such questions and many people are left divided on which sides to take. Proponents argue that University students are above 18 years which the Constitution prescribes as the age of consent and that lecturers have all the rights to have sexual relationships with whoever they feel like including their students and other members of the public whereas, opponents view it as morally unacceptable acts.
In this sense, I view such relationships as an abuse of power because staff in higher institutions of learning are granted a great deal of power and authority over students irrespective of whether the latter are male or female, young or old thus are more superior than their student counterparts especially the young girls who are vulnerable despite being above 18 years.
In a patriarchal society like Uganda, men are elevated above women as the family and schools vigorously teaches the young to respect the elderly group.
Fuse those elements together, it becomes apparent that the University must seek to ensure that all students are protected from exploitation from the staff seeking to abuse the authority and power they inevitably have over students.
This can be done through establishing an outsanding committee to investigate such crimes and legal actions taken against the perpetuators.
We should also extend the student autonomy and the environment under which the students meet their lecturers or teaching staffs, improving on information flow between the students and the administration to report such mischievous acts.
What is thus important is for the institutions of learning to ensure that the authority they delegate is properly exercised which will help in making sexual harassment as unacceptable as plagiarism and bribery.
The writer is a rural sociologist