Uganda's greatest calling card is its tourism industry. Blessed with a tapestry of landscapes, beautiful massif, various species of flora and fauna, Ugandan slots among the top safari destinations on the African continent. Are you a wildlife lover? We present to you Uganda's best wildlife viewing destinations in a nutshell. Do not mind the order, each destination offers an equally stunning game viewing experience. If you can take the dare and undertake the pilgrimage to Kidepo Valley National Park, the alluring beauty of its wilderness will leave you impressed. It's my top pick!
1 – Queen Elizabeth National Park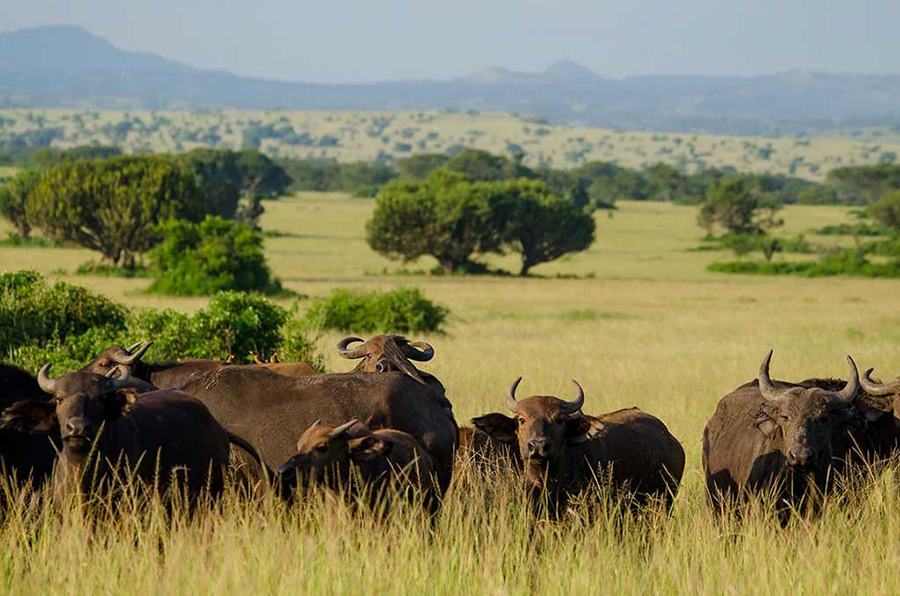 Few wildlife parks in the world can boast such a high biodiversity rating and with landscapes including savannah, bushland, wetlands and lush forests. Spanning 1978 square kilometers, Queen Elizabeth National Park is Uganda's most popular national park apparently. The park shelters 96 mammal species. These include hippopotamuses, African elephants, lions and leopards as well as chimps and hyenas. Chimpanzees are found in Kyambura Gorge and Kalinzu Forest.
The distant Ishasha sector, sited far south of the park, is popular for its tree-climbing lions. These lions are of the best sights in the entire national park. Queen Elizabeth National Park is a paradise for birders too. The stunning boat trip on the Kazinga Channel is another great activity.
2 – Murchison Falls National Park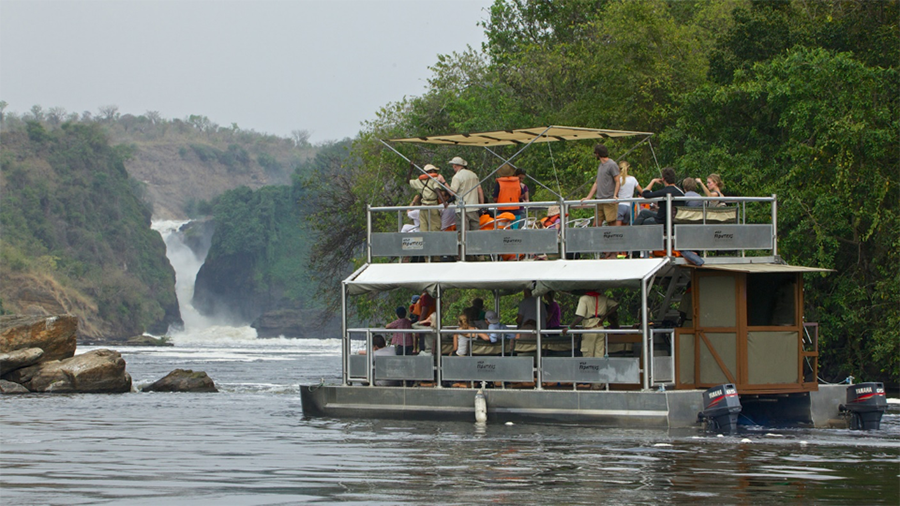 Murchison Falls National Park is located at the northern end of the Albertine Rift Valley, where the broad Bunyoro slope collapses into a diverse, palm-dotted savanna. The park was first gazette as a game reserve in the year 1926. It is apparently Uganda's largest and oldest conservation area, hosting about 76 mammal species and 451 species of birdlife.
Murchison Falls National Park is divided by the Victoria Nile, which forces its way 45m over a shallow gorge to form its Devil's Cauldron – the centerpiece of the park and the final occurrence in an 80 kilometer rapids stretch. The spectacular gush drains the utmost of the river's energy, turning it into a wide, tranquil stream that flows quietly across the rift valley floor right into Lake Albert. This stretch offers one of Uganda's most stunning wildlife parade. Regular members at the riverbanks include African elephants, Rothschild giraffes and cape buffaloes; while hippopotamuses, crocodiles and aquatic birds are permanent locals.
Noteworthy visitors to Murchison Falls National Park include Theodore Roosevelt, Winston Churchill, Ernest Hemingway and various British royals.
3 – Kidepo Valley National Park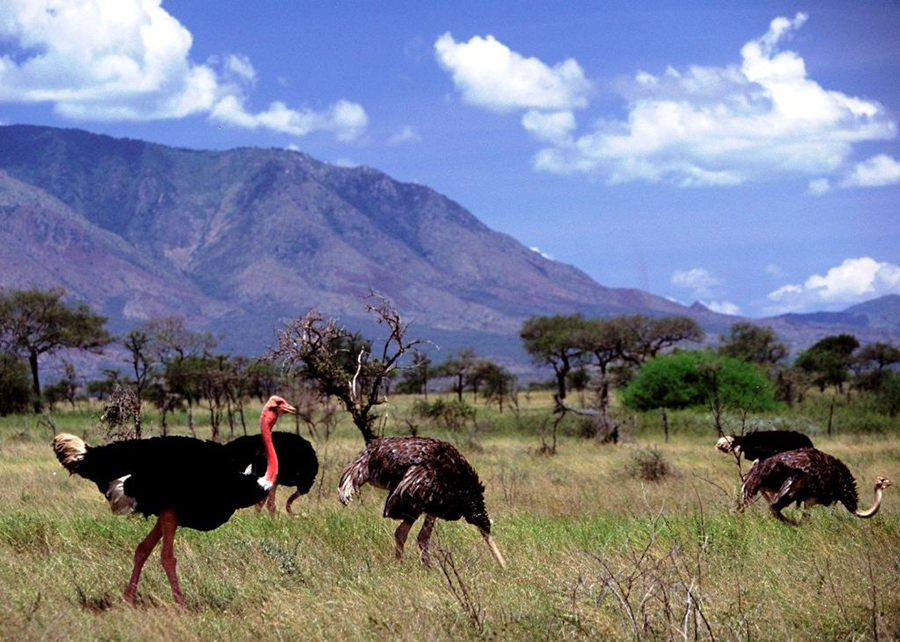 Kidepo Valley National Park is found in the rugged, semiarid valleys between Uganda's borders with Sudan and Kenya, approximately 700km from Kampala. This area is referred to as the wild frontier region of the country. Gazette as a national park as early as 1962, Kidepo has a spectacle of big game and shelters over 77 species of mammals. About 475 bird species also inhabit the park. Kidepo is apparently the most isolated national park in Uganda but worthy of every wildlife viewing moment. Kidepo ranks among Africa's finest wildernesses. It was ranked third by Cable News Network (CNN) in 2013. From Apoka, in the core of the park, a savannah landscape spans for a great distance beyond the gazette area so as to near a vista outlined by distant massif.
In the dry season, the only undying water in the park sits on wetlands and residue pools in the wide Narus Valley close to Apoka. These seasonal springs, amalgamated with the open, savannah terrain, make the Narus Valley the park's unsurpassable game viewing sector.
4 – Lake Mburo National Park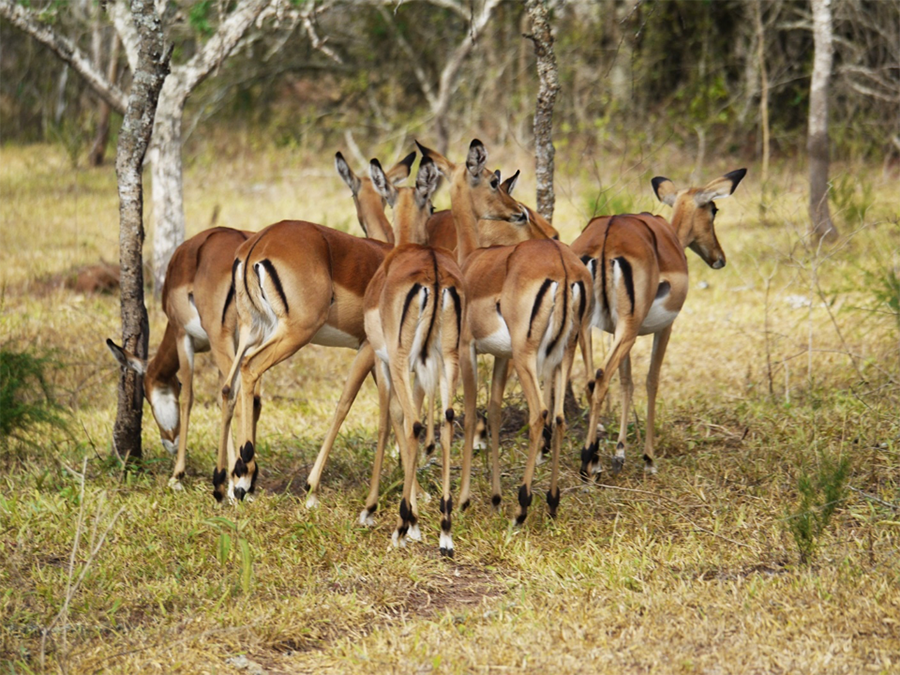 Lake Mburo National Park is a dense jewel, situated conveniently close to the highway that connects Kampala to the major parks of western Uganda. There are so many reasons to visit Lake Mburo. It is Uganda's smallest Savannah national park and underlain by ancient Precambrian metamorphic rocks which date back more than 500 million years. It is home to over 350 species of birdlife, as well as zebras, impalas, elands, cape buffalos, oribi, Defassa waterbucks, leopards, hippopotamuses, hyena, topi and reedbucks.
Alongside 13 other lakes in the area, Lake Mburo forms part of a 50km-long wetland system married by a swamp. Five of these lakes are found within the park's borders. Once covered by open savanna, Lake Mburo National Park now contains much woodland as there are no elephants to tame the vegetation. In the western part of the park, the savanna is interspersed with rocky ridges and forested gorges while patches of papyrus swamp and narrow bands of lush riparian woodland line many lakes.
Wrapping it up
Uganda has a spectacle of wildlife. It is a great destination to visit for game viewing and if you have some more time on your itinerary, do not forget to visit the gentle giants – mountain gorillas that inhabit the forests of Bwindi Impenetrable National Park.