Police have shot and injured Musa Galiwango, one of the prime suspects in the machete (bijambiya) attacks in greater Masaka region last year. Galiwango is now in police custody.
Galiwango's alleged accomplice in the bijambiya attacks Muhammed Kiddawalime was killed by an angry mob last week after they were caught in the act of trying to rob a resident in Kalungu.
The two men had been cornered in Mukoko village, Bukulura Sub-County in Kalungu district. Galiwango managed to slip away while Kiddawalime was arrested by the police before a mob descended on him and hacked him to death.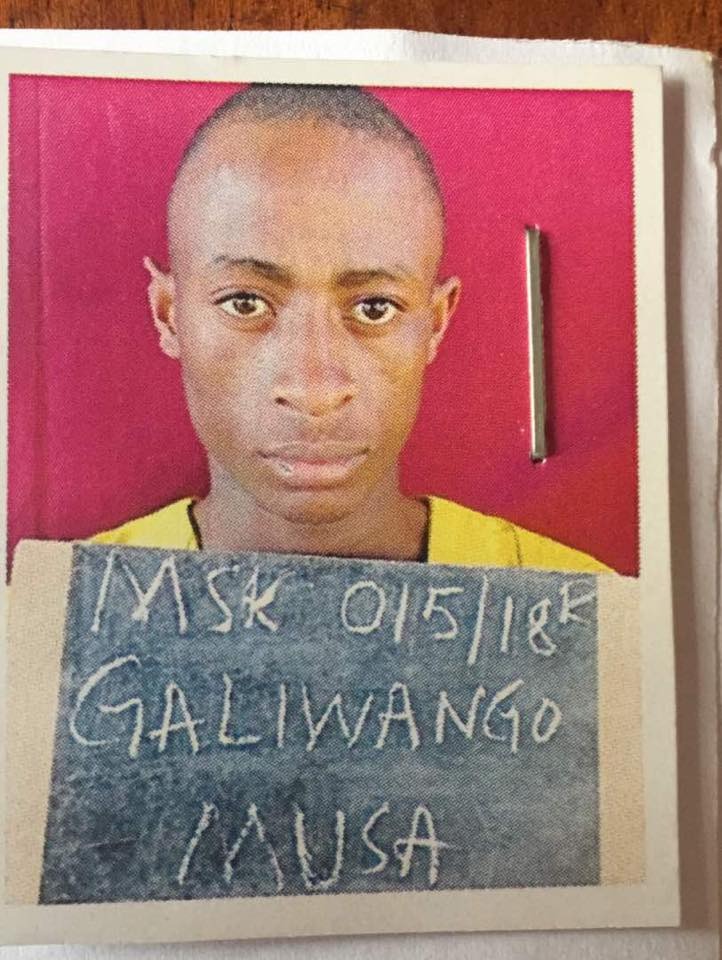 Police now say Galiwango was shot and injured in Ntungamo under unclear circumstances last night.
Galiwango's shooting and capture was announced by Uganda Police Force spokesperson Emilian Kayima. Kayima said, "This morning at around 2:00am, Galiwango was shot in Ntungamo. He was found with a pistol but he is currently admitted at Mbarara referral hospital."
Dr. Johnson Byabashaija, the Commissioner General of Prisons said the suspect had been shot by the Flying Squad unit before being arrested at Rwashamaire in Ntungamo district.
"Mission accomplished," he posted on his social media accounts.
Last week, both Kiddawalime and Galiwango attacked the home of one of their former victims Resty Nakyambadde at around  2:00am.
Nakyambadde called the officer in charge of Mukoko police post ASP Stephen Twinomugisha who came in swiftly and with the help of locals Kiddawalime was arrested.
In the ensuing scuffle, Kiddawalime allegedly tried to grab a gun from the police officer before the locals intervened and killed him.
Galiwango has been on the run since then.
On New Year's Day, machete wielding thugs attacked villages including; Kisojjo, Kyabagoma and Kyamabaale in Kibinge Sub County in Bukomansimbi district and Kiryasaaka found in Kkingo Sub County in Lwengo district killing five people including a retired senior police officer and injuring twelve others.
When he visited Masaka, President Museveni blamed the attacks in Bukomansimbi and Lwengo districts on poor neighbourhood watch and thin police presence on ground.
Museveni said that when the thugs raided the area, some survivors sought for help but could not get it since majority of the people were busy in bars drinking alcohol to celebrate the New Year.
However, last month, two of the suspects who had been arrested in connection to the murder escaped from Masaka chief magistrate's court where they had been taken for mention of their case before being committed to High Court for trial over offences.
Since their escape, Uganda Prisons Service had placed a shs20 million bounty on both of them.