The police disciplinary court is set to force former Buyende and Old Kampala District Police Commander, ASP Muhammad Kirumira appear for his judgment.
On Tuesday, drama ensued at the court in Naguru when Kirumira walked out on the court for stopping journalists from attending the proceedings as the panel prepared to give their judgment in the case.
However, according to police spokesperson Emilian Kayima , the court will formally write to have Kirumira produced in court by Assistant Commissioner of Police Sam Omara.
"The court shall summon him through his surety (Omara) to appear on a date that will be determined,"Kayima said.
Kirumira had earlier refused to enter the court saying he could not be party to proceedings in a 'kangaroo' court that does not allow the public to attend proceedings.
The maverick police officer said that like in the past era of the police led by Gen.Kale Kayirua,there are certain individuals he referred to as weevils who take the force as their personal property and are determined to violate human rights.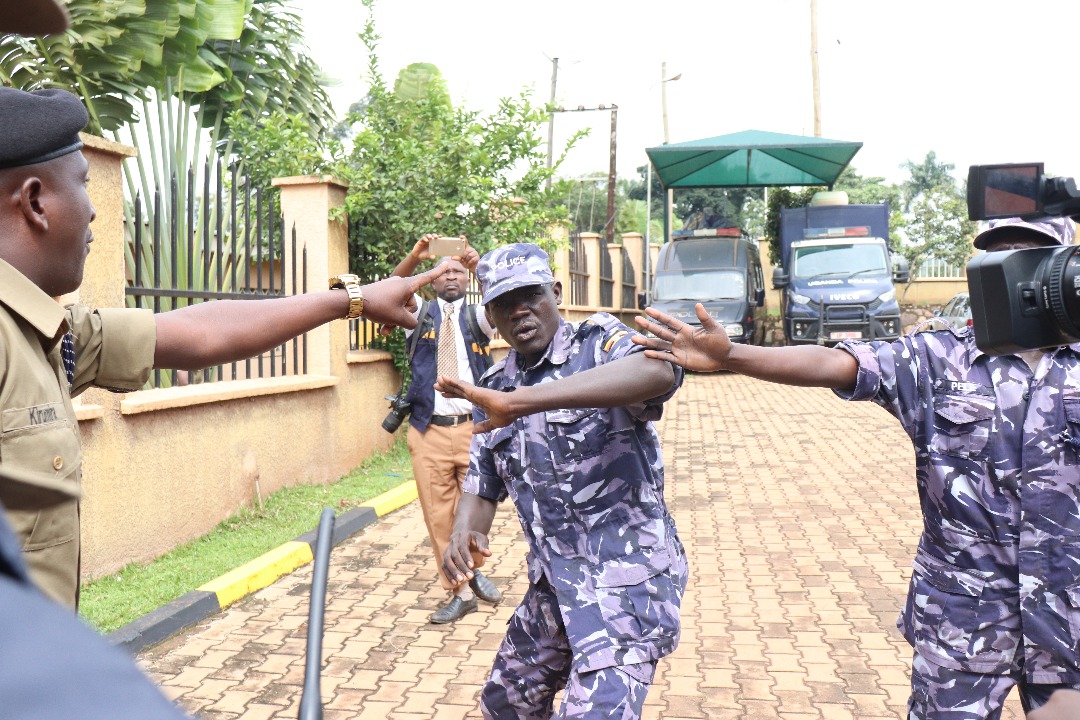 "Where is Kayihura who used to give orders to have me arrested? I am a new breed of policeman who wants to change things in the police force and also fight for rights of others and not suppressing them,"Kirumira said.
"We have changed the police administration and no one should intimidate journalists. Every time you call them for your(police) press briefings but why do you want to show them only the positives and not the bad side?"
Kirumira Refuses to Attend Police Court Over Barring Journalists
The irked Kirumira said he could not allow some individuals in the force continue to act with impunity citing the panel of the police disciplinary court whom he said have no locus to deny journalists access to the proceedings.
"If journalists are not allowed to enter, I too will not enter. Let me return home and no one will force me to attend court,"Kirumira vowed.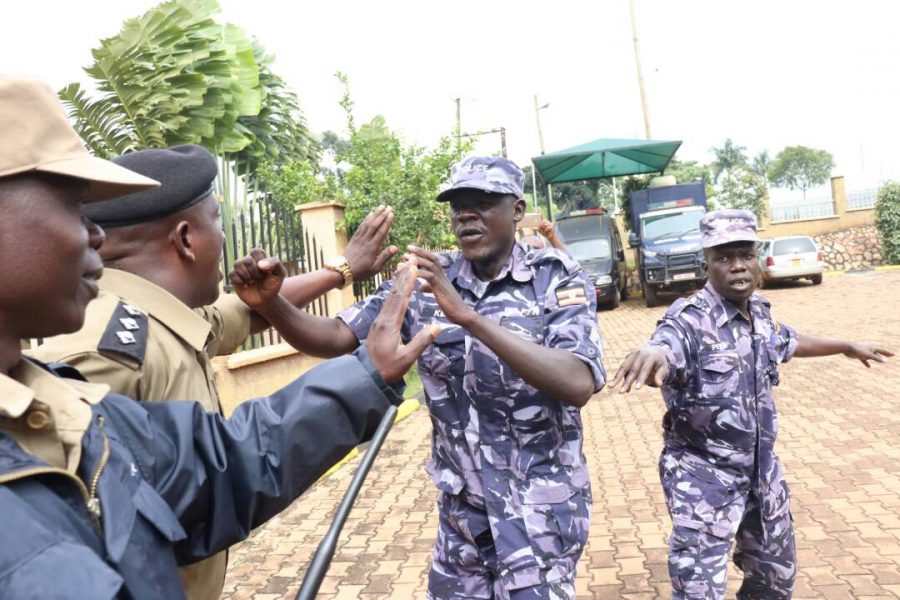 Earlier, there was a scuffle at the court as police officers roughed up journalists as they tried to stop them from accessing the premises.
Speaking to journalists, Kayima apologised to journalists for the behaviour exhibited by his fellow police officers by roughing up and stopping journalists from attending the court.
"Open courts are supposed to be attended by everyone and in case there is any directive, it should be communicated .Unfortunately, today there was no directive," the police publicist said.
He however warned Kirumira against being driven by emotions while doing his work.
This is the second time journalists are being roughed up while trying to cover proceedings at the police disciplinary court trying Kirumira.
The court was on Tuesday supposed to deliver its judgment in the case where the maverick police officer is accused of corruption, unlawful excessive use of authority,neglect of duty and scandalous behaviour contrary to the police act.