Nigerian author Chinua Achebe's debut novel Things Fall Apart has been named among the 12 greatest books ever written by the Encyclopedia Brittanica.
Achebe's 1958 novel is the only book by an African author that made it to the list released by Encyclopedia Brittanica.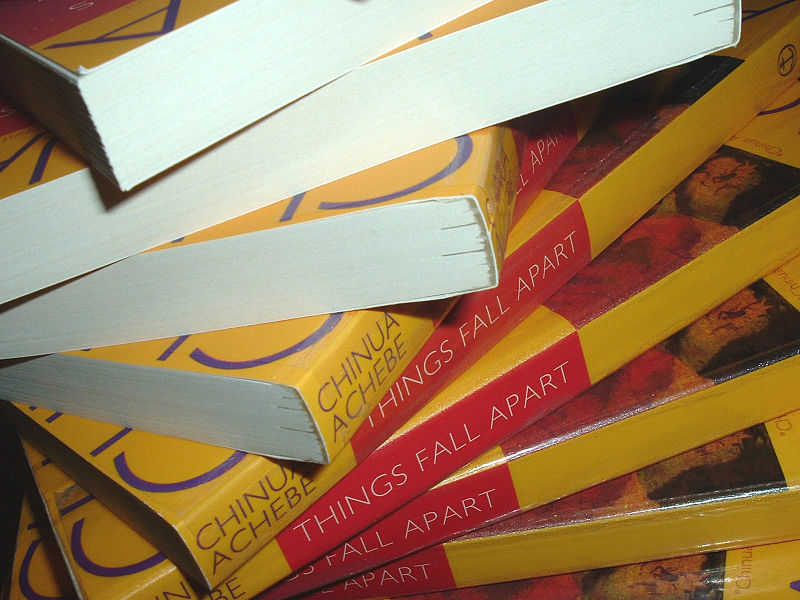 In it's selection notes for Things Fall Apart, the Encyclopedia Brittanica committee says, "The Western canon of "great literature" often focuses on writers who come from North America or Europe and often ignores accomplished writers and amazing works of literature from other parts of the world. Chinua Achebe's Things Fall Apart, published in 1958, is one such work of African literature that had to overcome the bias of some literary circles and one that has been able to gain recognition worldwide despite it. The novel follows an Igbo man named Okonkwo, describing his family, the village in Nigeria where he lives, and the effects of British colonialism on his native country. The novel is an example of African postcolonial literature, a genre that has grown in size and recognition since the mid-1900s as African people have been able to share their often unheard stories of imperialism from the perspective of the colonized. The novel is frequently assigned for reading in courses on world literature and African studies."
Achebe's book, first published by Heinemann, has come to be regarded as the first African novel of the 20th century. The novel was also the first book published under Heinemann's the African Writers Series sparking off a publishing boom that saw authors as diverse as Wole Soyinka, Ngugi wa Thiong'o and Okot P'Bitek published.
Achebe, born 1930, soon became an inspiration and advocate for African literature as he took tenured positions at several universities in the United States and Europe. He was especially passionate that the voices of women writers be heard and published. Achebe died March 21, 2013.
Other works on the list are "Anna Karenina," by Leo Tolstoy, "To Kill a Mockingbird," by Harper Lee, "The Great Gatsby," by F. Scott Fitzgerald and "One Hundred Years of Solitude by Gabriel Garcia Marquez, "A Passage to India," by E.M. Forster, "Invisible Man," by Ralph Ellison, "Don Quixote," by Miguel de Cervantes Saavedra, "Beloved," by Toni Morrison, "Mrs. Dalloway," by Virginia Woolf, "Jane Eyre," by Charlotte Bronte and "The Color Purple," by Alice Walker.
Encyclopædia Britannica, Inc., is a general knowledge English-language encyclopaedia. It is written by about 100 full-time editors and more than 4,000 contributors, who have included 110 Nobel Prize winners and five American presidents.