Despite an earlier warning by court, security operatives on Tuesday evening in an ugly scene re-arrested Dr.Ismail Kalule, suspected to have participated in terrorism.
Kalule was among the people arrested in connection with the July 2010 Kampala twin blasts that killed over 70 people who were watching World Cup finals at Lugogo and Ethiopian village restaurant in Kabalagala but was acquitted of the charges by the court in May 2016 before being re-arrested by security.
Having been in detention for over a year, in February, Kalule applied for bail and on Tuesday afternoon, Justice Moses Mukiibi of the International Crimes Division of the High Court in Kampala released him pending his trial.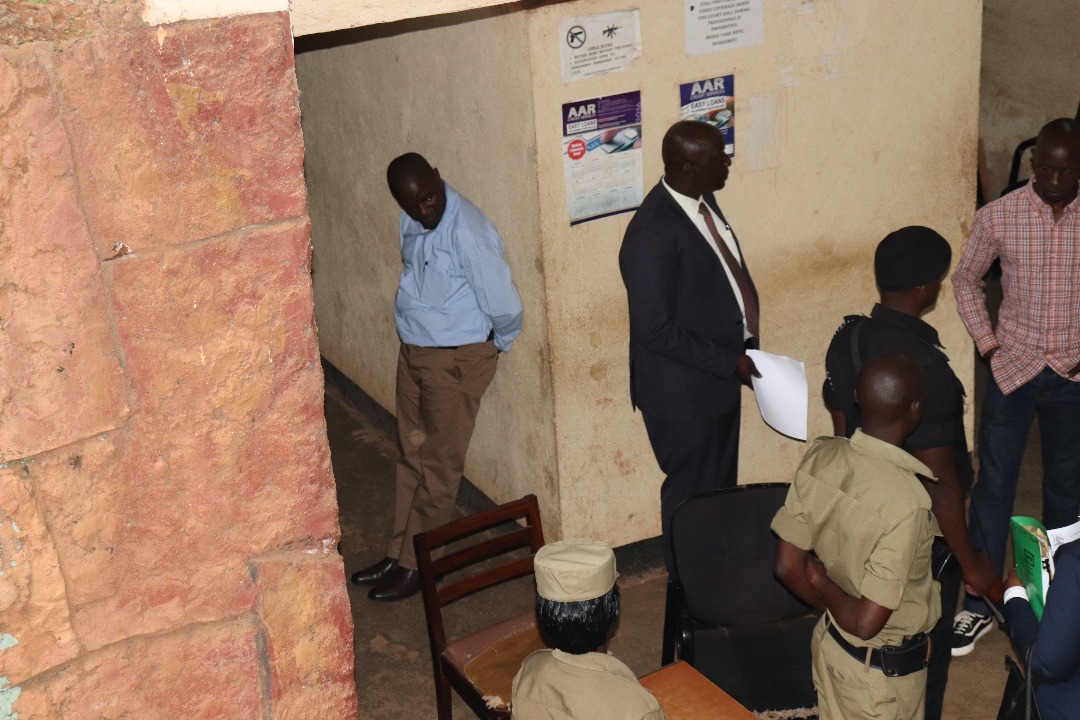 However, following his release, security operatives from the Joint Anti -Terrorism Taskforce(JAT) and counter terrorism police both in uniform and plain clothes forcefully grabbed him before bundling him into a nearby van and drove him away to an unknown direction.
When asked for comment about the matter, the army spokesperson Brig.Richard Karemire told the Nile Post that 'there must be a reason for the re-arrest' but was quick to add that he would endeavour to establish the circumstances.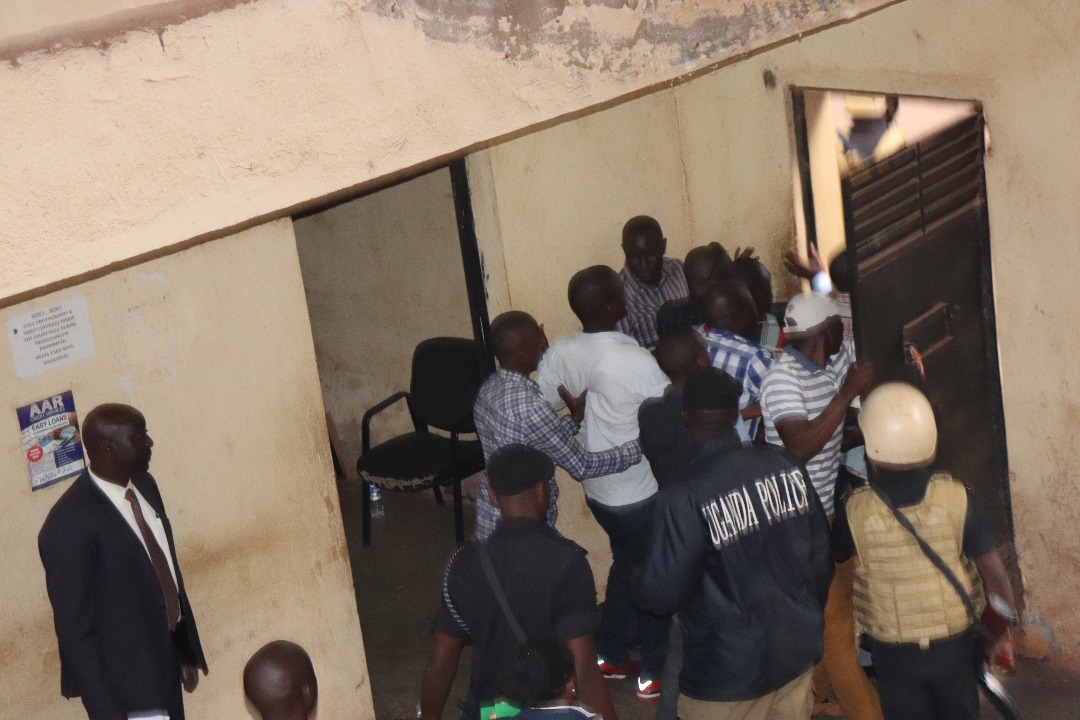 In an interview with this website, Evans Ochieng decried the manner in which the rule of law is deteriorating in the country citing such an ugly scene in the precincts of the temple of justice.
"I asked the commanding officer what was happening and all of a sudden all I saw was men in plain clothes pulling and pushing him. What we have seen is total impunity by the security agencies,"Ochieng said.
He vowed to follow the matter to the latter to ensure justice for his client prevails.
"They fight using the gun but we use the law. This impunity cannot go unchallenged."
It was a somber mood for Dr.Kalule's relatives who wept as security operatives drove off at a terrible speed.
Judge warns security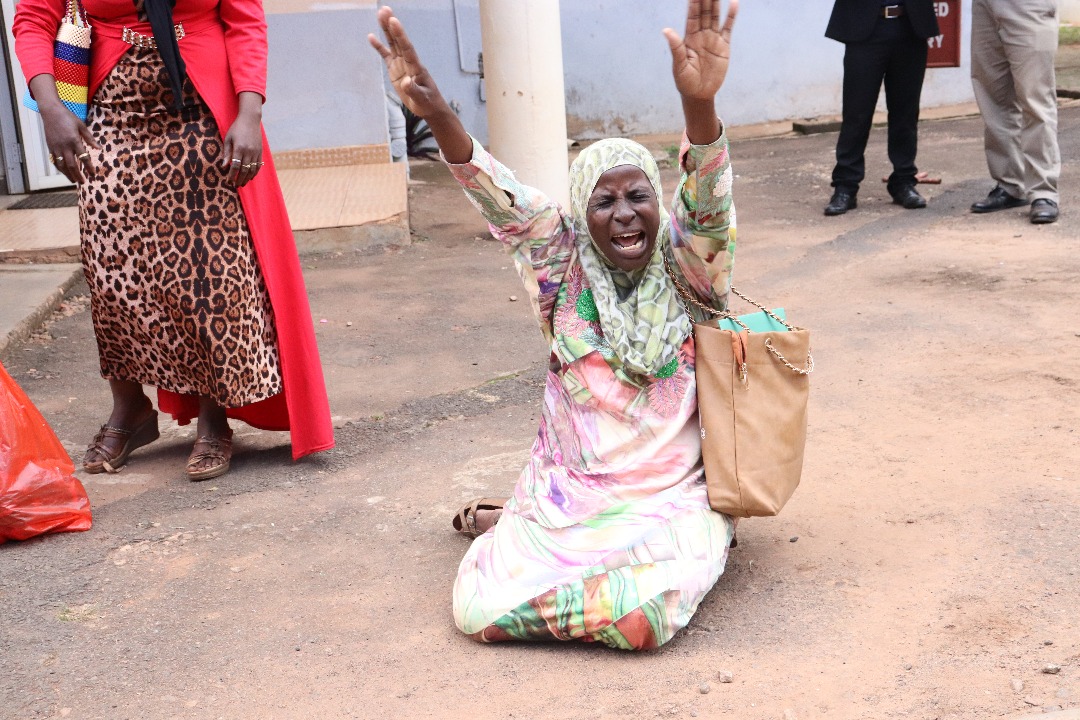 Earlier, in move that suggested that he could have read their minds, Justice Mukiibi had warned security agencies that the constitution guarantees fundamental rights to everyone including suspects on capital offences like Dr.Kalule.
He said that despite indictment for capital offences, any suspect has a right to apply for bail and that court has a discretion to release him or not on bail.
The Justice Mukiibi said that judges derive their powers from the people of Uganda and do so on their behalf.
"The people have never said that a person accused of terrorism related offences should never be released on bail," the judge fumed.
"Nor have they (people) said that a person who is arrested by counter terrorism officers or a combination of security organs should never be released by court on bail."
The furious judge explained that players in the judicial system have specific roles adding that it is important for each of the players to respect each other's role.
"Some public officers carry out their roles with the aid of weapons .Others do so with the aid of pens. Either method is empowered by the people through the Constitution and other laws."
He advised that no organ of the state should exercise too much power in total disregard of the roles of the others because no organ has powers to do everything.
Dr Kalule was arrested in 2014 at his home in Kiwatule, a Kampala suburb after being reportedly found in possession of literature on how to manufacture bombs before he was added onto the suspects in the Lugogo 2010 bombs but was later acquitted of the charges by Justice Alphonse Owiny- Dollo.
He was later charged of terrorism and conspiracy to commit terrorism.