Ugandans should gear up for a cocktail of taxes if the proposed tax amendments and developments are anything to go by.
Coming from an order from the Uganda Revenue Authority seeking to access account detail of all Ugandans aimed at tax compliance, Ugandans now are headed for a daily charge for using smart phones as well as opting to transact at their comfort using Mobile Money services.
According to the Excise Duty Amendment Bill by the ministry of Finance, each individual that chooses to utlise data bundles to access social media platforms will part with Shs200 on a daily basis.
In the Bill, data services have been categorised as Over the Top services which the ministry indicates is the transmission or receipt of voice or message over the internet protocol network and includes access to virtual network.
The Ministry however insists that those who use mobile data for research and education purposes will be exempted from the levy. It is not clear how these will be categorised or determined as it has been left to the mandate of the minister to determine so.
"….but does not include educational or research sites which shall be gazetted by the Minister," the Bill reads.
On how government intends to collect the tax, the Bill indicates that a telecommunication service operator providing data used for accessing over the top services is liable to account and pay excise duty on the access to over the top service.
Also due to be charged include among others; Money transfer or withdrawal services including transfers and withdraw permitted to provide communications or money transfer and withdraw services provided by bank and licensed operators.
This will attract a 15 percent levy, up from 10 percent, whereas Mobile Money transactions of receiving and withdrawal will now attract a 1 percent levy, up from NIL.
According to internet live statistics, by 2016, Uganda only had 7,645,197 internet users out of a given population of 40,322,768, This number could have gone up to 13 million with the population rising to 44million in 2018.
According to a report from the Uganda Communications Commission (UCC), nternet penetration in Uganda jumped from 16.4m to an estimated 17.1m users in the second quarter of 2017 representing a 3.7% increase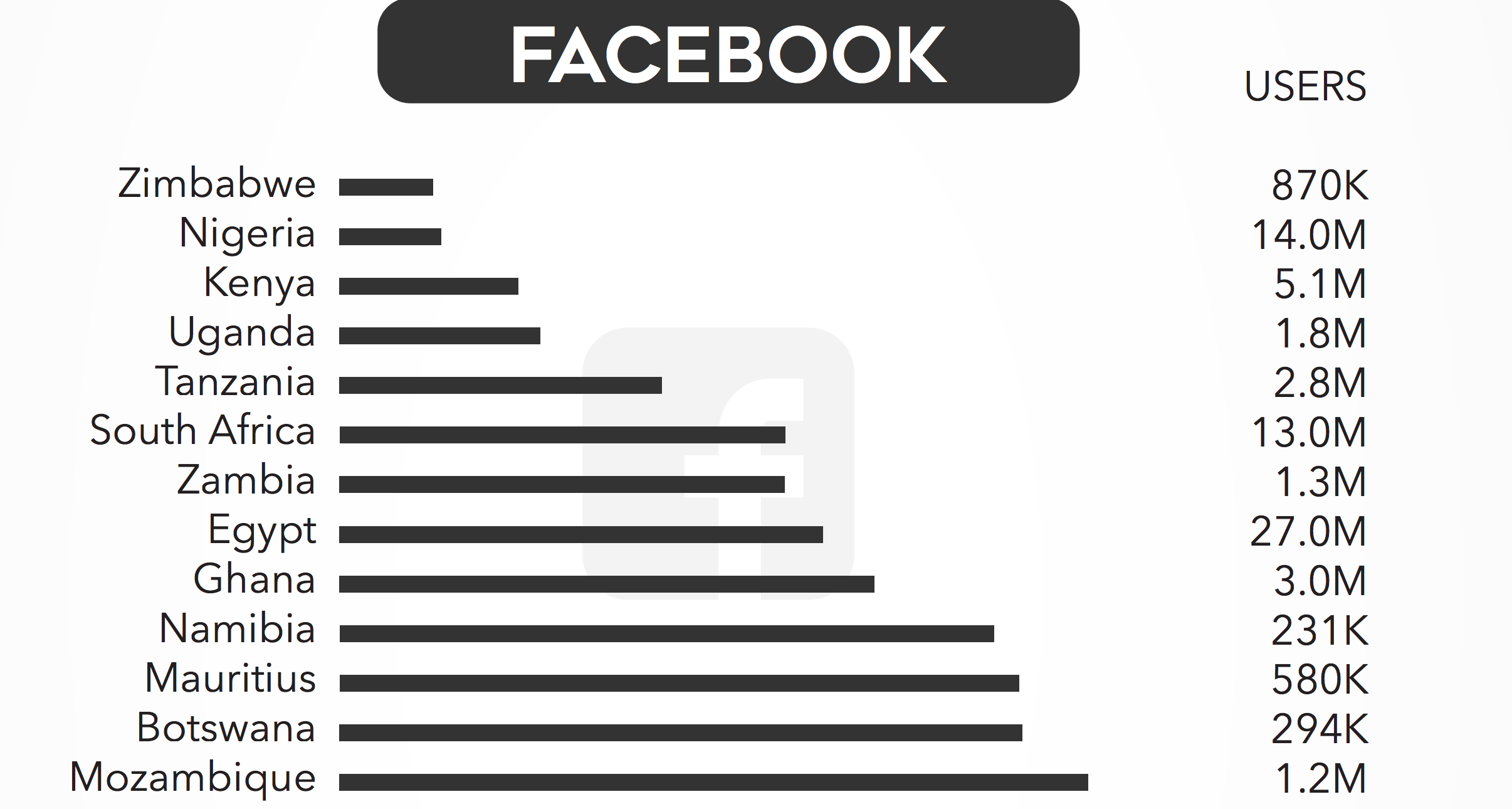 The report also shows that Uganda registered a 14.5% growth in mobile internet subscriptions, adding an estimated 1.6m new subscribers. Fixed internet subscription grew by 3.2%, with 4,850 subscribers added during the same period.
Source: StatCounter Global Stats – Social Media Market Share
According to the same report, about 76 districts until today can not access 3G network coverage, this makes it complex for the taxation as most data is consumed in greater Kampala areas.
No matter the statistic quoted, 80 percent of the country's population engaging on internet is in Greater Kampala, while the biggest number of Ugandans until 2015 were accessing internet using feature phones.
Of the population on internet, only 3 million are relatively active on social media platforms with 1.8million on Facebook (1million active) and 1.2m (600,000 active) on Twitter.
Only 83,000 (10,000 active) are connected Instagram, 427,000 (100,000 active) on Linkedin and only 2 views per user on a monthly basis on YouTube.
It should be noted that towards the end of 2016, government rolled out free WiFI in Kampala and Entebbe with the aim of closing the digital gap and help citizens save on data expenses.
The free WiFi project however, vanished as soon as it was introduced.