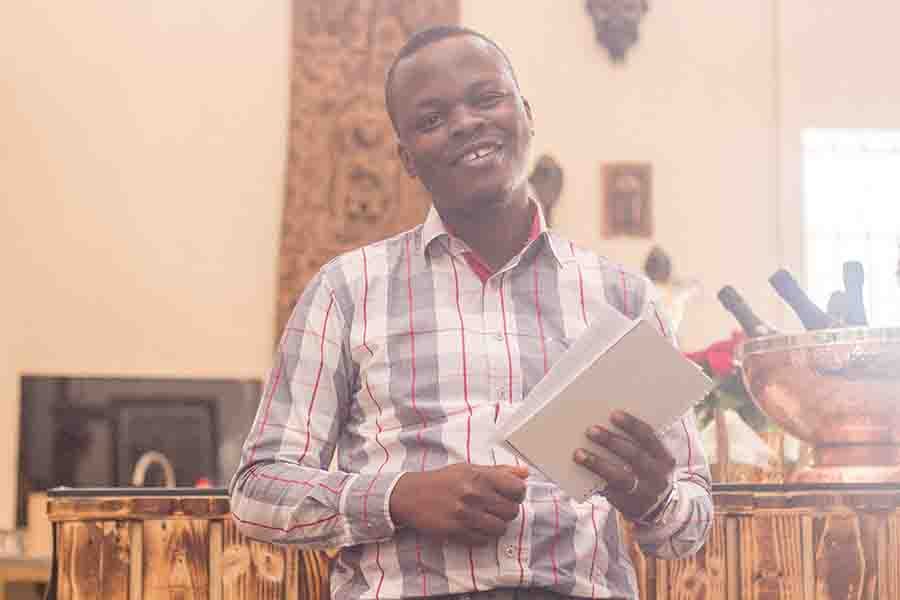 JALUUM HERBERTS
Capital! Capital! Capital! Will always be most people's reason for not having started that business they have always wanted to start.
Truth is, you need some money to start a business although you don't need all the money the business requires to start.
There are other smart ways to raise capital to get started without having to actually use only your own money as chances are so high you may not have the required amount of money single handedly anyway.
I took time to talk to Mr.Kareem Kaweesa the proprietor of Bakiama Real Estate, a fast growing real estate business in partnership with some top banks to sell property and land.
They are working with Centenary Bank and Post bank and other organisations like NSSF in a formal arrangement to sell land financed by the banks. Kareem says he started his company four years ago with about one million shillings after leaving Jomayi another big property agency.
It's important to plan your exit from formal employment if you hold a full time job. Many people just leave their jobs with no plan to venture into the world of business only to encounter hurdle after hurdle, challenge after challenge things they weren't mentally, financially or physically prepared for.
Like Kareem says, "Plan your exit as it will determine how to start your next phase of life". I can't disagree with him. It's good to start working on your idea while you still hold your full time job taking advantage of some of the resources at your disposal by the virtue of your employment.
Resources like the internet and printer at your work place may come in handy. Just make sure your side work doesn't affect your ability to deliver at your full time job.
Find partners with whom you can share the responsibilities of the start up like money and labor. Mr. Kareem says his first biggest achievement was convincing one of the best marketers at his former work place to take this journey with him.
With his big networks and marketing acumen Mr. Lule was a big asset to the business from day one. It's very important to find people with whom to work with especially if you don't have the money to go it alone.
Find partners who will contribute money, their networks and other resources to the cause in order to bring the idea into reality. This will help reduce the financial pressure you may face going it alone.
Then importantly, start from where you are with what you have. Kareem says he needed 15 million to start but he only had one million with him.
He used  this money to register his business because he realized that not having money meant he would be required to use other people's money from time to hence the need for some legal structuring to increase customers' and partners' trust in what he was doing.
He had drawn out a plan to write to banks to help them find land buyers the banks would then finance the transactions in a loan arrangement with the buyers.
This meant being formal and organized which he did. If you don't have money chances are so high you will be working with other people's money and this calls for some level of formality and arrangement.
So what Bakima has been doing is get land from other bigger developers, find buyers and arrange bank loans for them to purchase this land and doing this has enabled them  make money to  grow from scratch.
When money is not something you have in abundance then its only wise to have strong networks and partnerships. This social currency can help you build your business so easily with little or close to no money.
Let me know how you have managed to boot strap (build your business with little or no money) if at all you have. If you found this useful please share with your friends and social networks.
Jaluum Herberts Luwizza is a Business Consultant, Writer and Public Speaker with YOUNG TREPS a business management and consulting firm that helps people start, run and grow profitable and sustainable businesses.