Barclays Bank has become the second bank in two weeks to confirm that the account details of Justine Bagyenda, the former executive director Bank of Uganda (supervision), were leaked to the public.
In a statement released in the newspapers today, the bank said it "regrets the unlawful act leading to disclosure of our said customer's information in the media and sincerely apologises to Mrs Justine Bagyenda for the inconvenience this regrettable incident may have caused."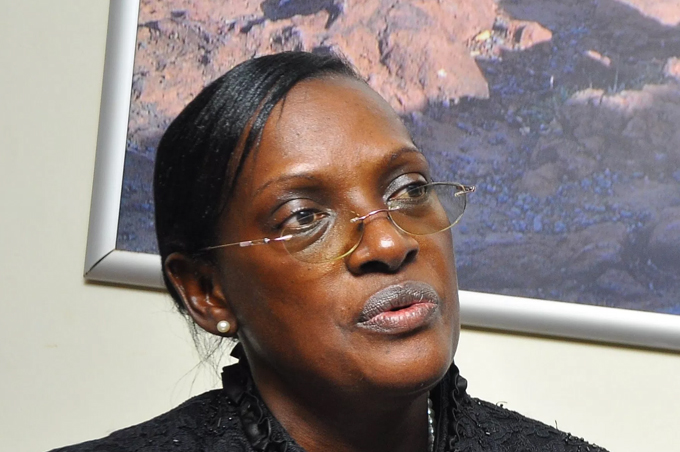 The bank said disciplinary action was being taken against the employee who leaked the information.
"In line with Financial Institutions Act, our fiduciary responsibilities and internal company policies, protecting our customer's personal data is an utmost priority for us as an organisation," the release read in part.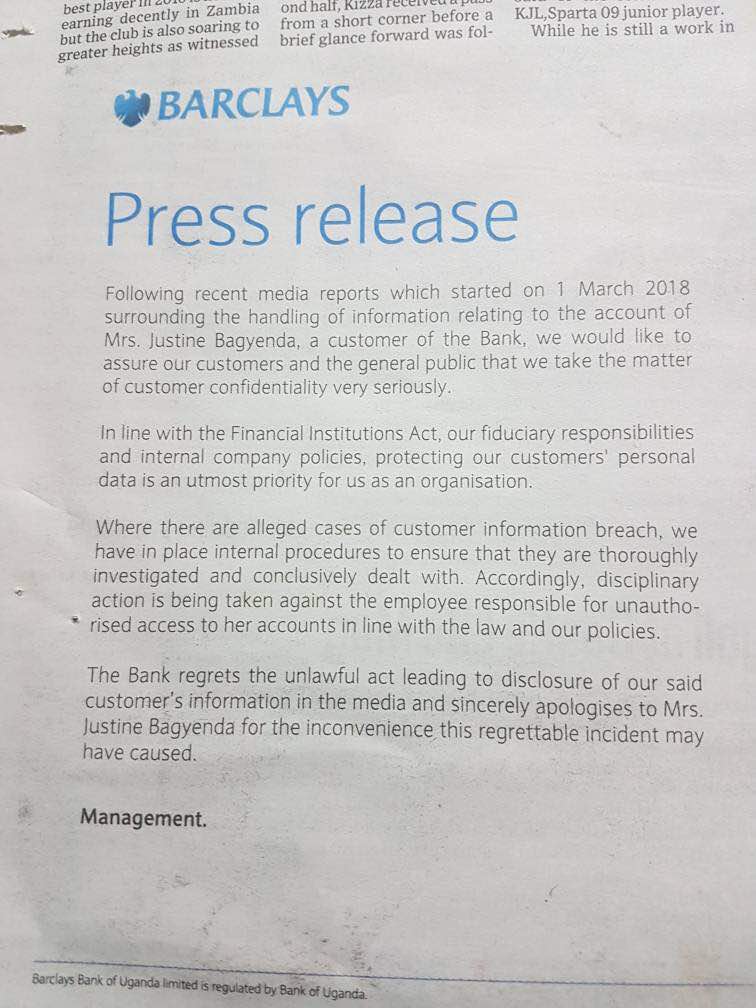 According to the leaked information, Bagyenda is alleged to have stashed away Shs 98 million in Barclays Bank.
On March 8, Diamond Trust Bank revealed that one of their employees had leaked account details of Bagyenda to the public.
"Management carried out an extensive investigation and established that one of the staff was compromised to access Mrs Bagyenda's accounts in the bank's system. Confidential details relating to the accounts were leaked to the outsiders…" DTB's statement read in part.