Express FC new patron Hajji Hassan Bulwadda has made his first 'signing' in his new role after appointing former KCCA FC, Vipers and Tusker FC head coach George Best Nsimbe as the new club's technical director trusted to assist head coach Shafiq Bisaso in their quest to keep the country's longest existent club afloat in the Uganda Premier league.
Nsimbe who was given the boot by his former Kenyan employers Tusker FC in October for allegedly disrespecting his players has already started work at the Wankulukuku-based side.
According to the club Vice Chairman Erias Sserunjogi, Nsimbe was brought in at the request of the head coach Shafiq Bisaso and thus the theory that there could be clandestine intention to sack the current boss is far fetched.
"Coach Shafiq Bisaso requested that we bring in George Nsimbe to offer his experience as he attempts to save the club from relegation and given the man's experience there was no reason for us to refuse. Nsimbe will be here for the rest of the season and we shall asses him after and decide on the next move accordingly. What we know is that we have got the perfect solution to our struggles and are positive that things will change in the games to come"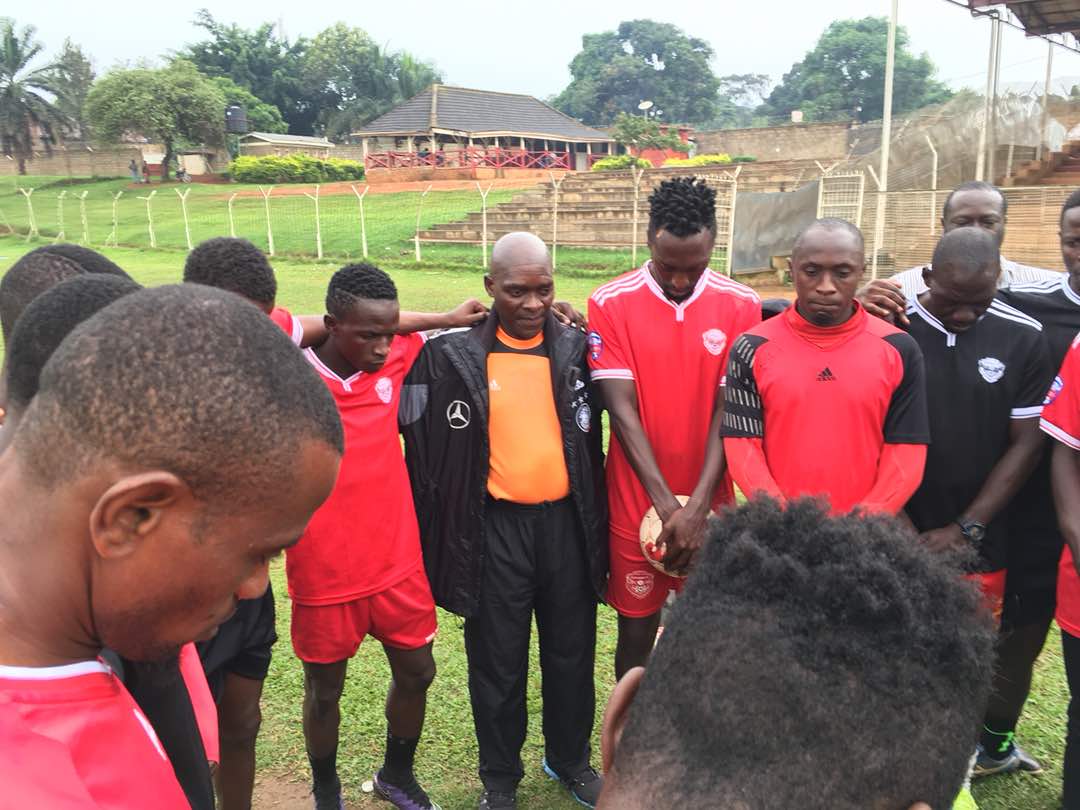 On Monday 12th march the soft-spoken tactician met the Red Eagles' senior team for pep talk ahead of his taxing new role.
Nsimbe brings a wealth of experience to the feeble side having held coaching stints at KCCA FC where he won the country's top tier thrice, Vipers SC, Tanzanian side Azam FC and his most recent employers Tusker FC.
He is relatively new to the technical director role but perhaps he will invoke the natural technical instinct of the midfield gem he was during his heydays as a footballer to help execute his mandate.
Whether this will be enough to steer the sinking Express ship above the redline; only time can tell.
Express FC is currently rock bottom on the 16-team Uganda premier league log with 16 points in twenty games and is on the verge of relegation for the first time in the club's long history.