Diamond Trust Bank has confirmed that their staff leaked to the public, account details of Justine Bagyenda, the former executive director at Bank of Uganda in charge of Supervision.
In a statement issued on March 8, the bank apologised and said it had taken the necessary measures, including initiating disciplinary proceedings against some members of staff.
"Management carried out an extensive investigation and established that one of the staff was compromised to access Mrs Bagyenda's accounts in the bank's system. Confidential details relating to the accounts were leaked to the outsiders…" the statement read in part.
"The bank wishes to unreservedly apologise to Mrs Justine Bagyenda for the inconvenience and embarrassment this regrettable incident has caused to her."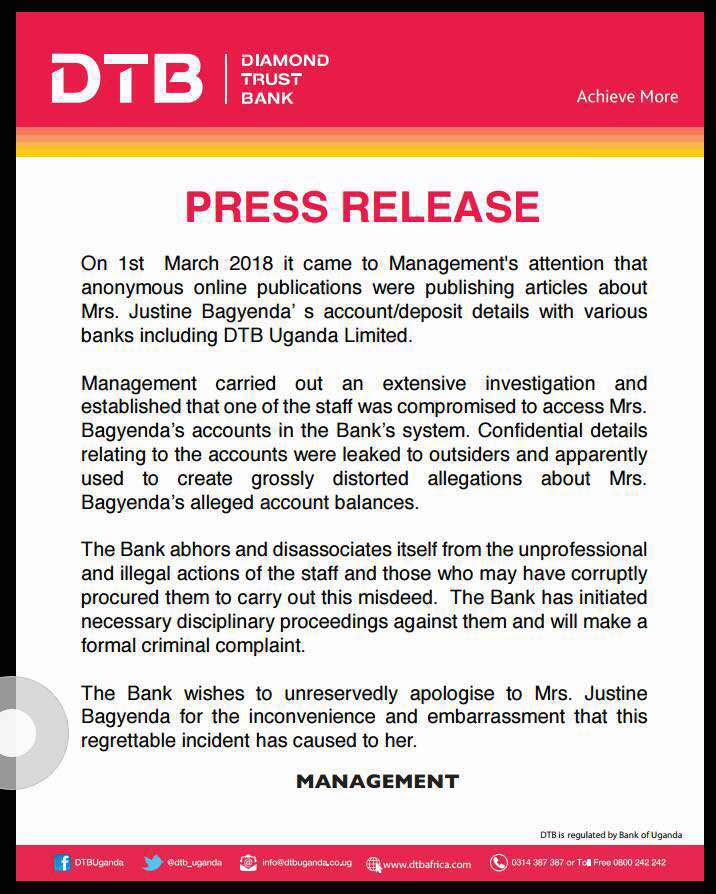 Over the weekend, a whistleblower petitioned the Inspectorate of Government asking the ombudsman to carry out investigations into the source of money on three bank accounts that allegedly belong to  Bagyenda.
The whistleblower, claimed that the former director accumulated Shs 19 billion on the bank accounts at a rate which was not commensurate to her earning.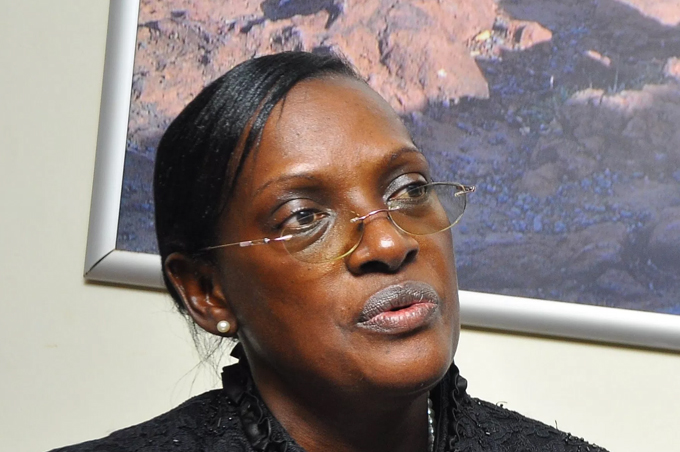 According to the petition dated February 20, the whistleblower alleged that Bagyenda operates shillings and dollar accounts in Diamond Trust Bank, Centenary, Barclays  banks on which she has stashed away billions.
On one of the accounts purported to be in Diamond Trust Bank, she had saved up to Shs 11.4 billion as of December 1 2017.