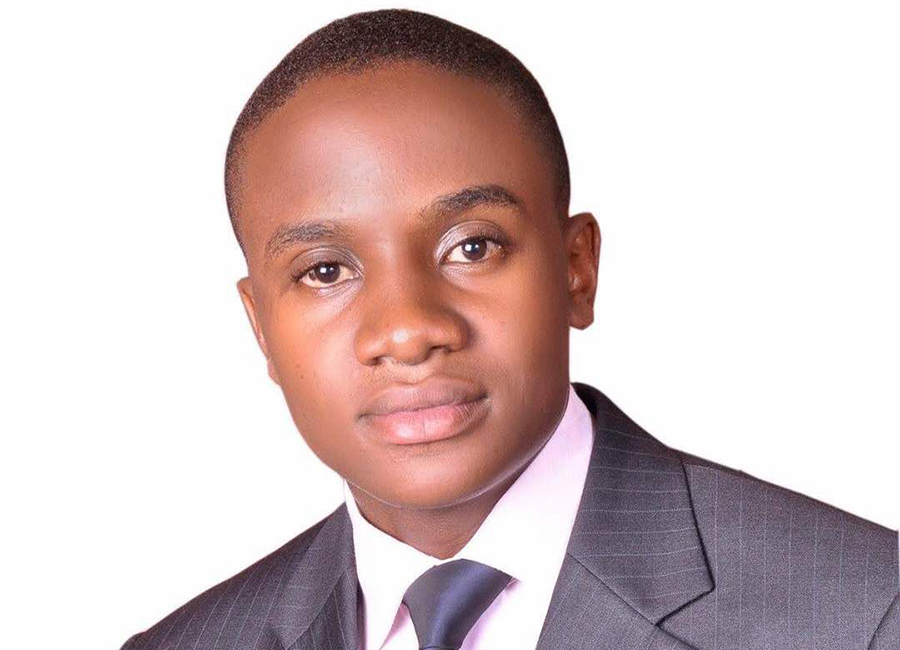 CHARK M BENSON
Dear President Museveni, I write to you with unbearable pain in my heart.
I write to inform you about the unfortunate incident of a young beautiful and innocent lady (Suzan Magara) who was recently kidnapped, tortured, raped (presumably) and in a lot of ineffable pain, died cryptically.
This story has greatly disorganised my body metabolism, I can't stop drawing pictures of the excruciating torture that she went through, to the extent of cutting off her fingers, raping her, hunger for three weeks, beatings till the point she could not breathe anymore.
You know what?
1. The highly financed security agencies that recently requested for a supplementary budget could not even afford to rescue this lady (3 weeks of captivity) and grab these cowards.
2. Cars with Private number plates driven by plain clothed security officers are whisking away people only to hear later that they are in prison/Nalufenya, this brings about uncertainty among the populace because we can't differentiate between the genuine security guys and thieves.
3. What happened to the highly professional and experienced intelligence and security experts that have for so long received medals on the extravagantly organised Heroes day, NRM liberation day, Independence Day among others.
4. The level of insecurity in your country is extremely alarming and the innumerable mysterious massacres that are happening must give all Ugandans a reason not to only feel pity for the families of the deceased but also a forest of reasons wondering who could be the next victim in line. All Ugandans are now potential candidates of such heartless schemes amidst our compromised security forces.
So many questions but no answers.
Why do we continue to have a certain class of individuals using un-registered SIM card lines?
May be we could have saved Suzan Magara's life through tracking down all the phone calls with these cowards that have ended her life prematurely.
How protected am I? How sure am I that I'am not the next victim? We have kept silent for so long and dying like Chicken in Kalerwe market is turning into the order of the day. We have lost hope as a country, we have lost trust and confidence in the people who are meant to protect us.
Lastly…
Our economy is in recession (January is now in its third month), the line between the poor and the rich has been drawn clearly. Peoples earnings have continuously declined amidst escalating cost of living which reduces the disposable income.
The purchasing power of our currency has declined exponentially and this can be best determined by looking at its exchange value for a dollar.
We continue to experience fuel prices shooting high everyday, bearing in mind that fuel prices have a direct relationship with prices of other commodities but we don't even know who is responsible for protecting us from collusion among these fuel dealers.
In the face of poverty, we should note that people will always devise all possible ways of surviving including blackmailing, propaganda, killings, collusion with security personnel in theft, fake products, kidnapping, network marketing like Global Alliance among others.
Most of these schemes are linked to poverty, people are devising all possible ways of getting money (Do or die).
This explains the recent killings of investors, Elukang of case clinic and if you critically analyze most of the recent massacres are in one way or the other connected to money.
We can't explain terms like Kifesi, BODA BODA 2010, Katayimbwa among others. Some places have been declared black spots and people continue to die in the hands of thieves in these generally accepted black spots.
Why should we have traffic Jam phone snatchers? Who for so long have been accepted as part of the community and nothing is done even when they operate in broad day light.
Why are our brothers and sisters dying everyday under mysterious circumstances without explanations?
Your excellency, you boost of bringing security- the whole country is at peace. Is this the security that leads your campaign manifesto after every after five years.
Fellow Ugandans, it's time to stand and express our dissatisfaction because politicians do not care about our problems.
They care about the comfortable air conditioned cars, offices and homes. They care about the amount of money that hits their accounts every month. They care about how long they will be able to maintain themselves in power.
They care about their children.
Every life counts and no one has a right of taking another persons life. We are all Ugandans, we are a family, why kill someones son or daughter whom you share the same dialect.
Precious God continue to hear our prayers!
I hope my letter finds you in good health and my worries are addressed with immediate effect.
The author is a former national speaker UNSA & former guild speaker, Makerere