Boda boda 2010 patron Abdallah Kitatta and 12 other members of the group have accepted to be charged by the General Court Martial in Makindye, contrary to their earlier decision.
Early this month, the group protested against the intended trial by the army court saying they were civilians and it is illegal to be tried by the court which has no jurisdiction over them.
In response, the army court chairman, Lt.Gen. Andrew Guti said he would have to make a ruling over the matter he termed as a contempt of court.
However, on Tuesday, the group represented by a team of new lawyers led by Shaban Sanywa told court that they had changed their minds on being tried by the court.
VIDEO: Heavy deployment as Kitatta,Nixon Agasiirwe are brought before army court
"We advised them accordingly and they are now ready to take plea,"Sanywa told court.
The group were later read charges related to unlawful possession of arms, ammunition and military stores contrary to the UPDF Act 2005.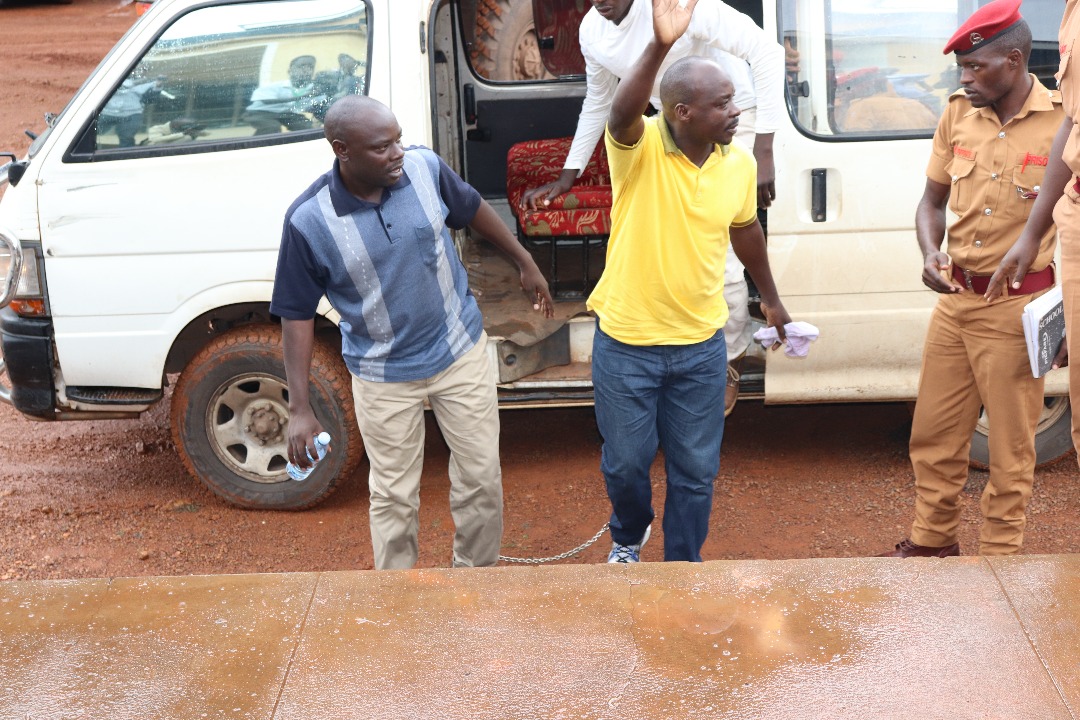 The accused's lawyers asked the state to avail them with the evidence that it intends to rely on during the trial to enable them prepare well for their defence.
They were remanded to Luzira prison whereas Kitatta was sent to Makindye military barracks.
Kitatta is accused together with Matia Ssenfuka, Joel Kibirige, Hassan Ssemata, Jonathan Kayondo, Ssengooba Hassan, Sande Ssemwogerere, John Ssebandeke, Hussein Mugema, Fred Bwanika and Amon Twinomujuni.
Prosecution alleges that the group were found in unlawful possession of an SMG rifle and a pistol contrary to Section 3 and section 2 of the fire arms act when they were arrested at Vine Tea hotel in Wakaliga, Rubaga division.
They are also charged with unlawful possession of 30 and 20 rounds of ammunition for SMG rifles and pistol respectively which are government stores contrary to section 161 of the UPDF Act.
They were also charged with unlawful possession of military equipment including headgear and uniforms which are a monopoly of the defence forces.
Section 119 of the UPDF Act 2005 provides that any person found in unlawful possession of arms, ammunition or equipment ordinarily being monopoly of the defence forces becomes subject to military law.
Court
There was heavy deployment at the Makindye based court as over 30 military police officers armed to teeth.
VIDEO: Heavy deployment as Kitatta,Nixon Agasiirwe are brought before army court

At around 10am, the group were brought to court in a white Chieftaincy of Military Investigations van amidst tight security.
With shackles t around their feet, the group found difficulty in walking prompting tears to roll down the cheeks of some of their relatives who were at court.
Kitatta was arrested in January together with a host of Boda boda 2010 members following the earlier arrest if his brother Huzairu Kiwalabye over the alleged murder of Case hospital accountant Francis Ekalungar who had been missing but his body was later discovered burnt in Kajjansi.