https://www.facebook.com/nilepostnews/videos/744990589222136/
Security has been beefed up at the Makindye based General Court martial ahead of two cases involving boda boda 2010 patron Abdalla Kitatta and senior police officers led by SSP Nixon Agasiirwe.

Kitatta and 12 other members of boda boda 2010 are accused of offences related to unlawful possession of fire arms.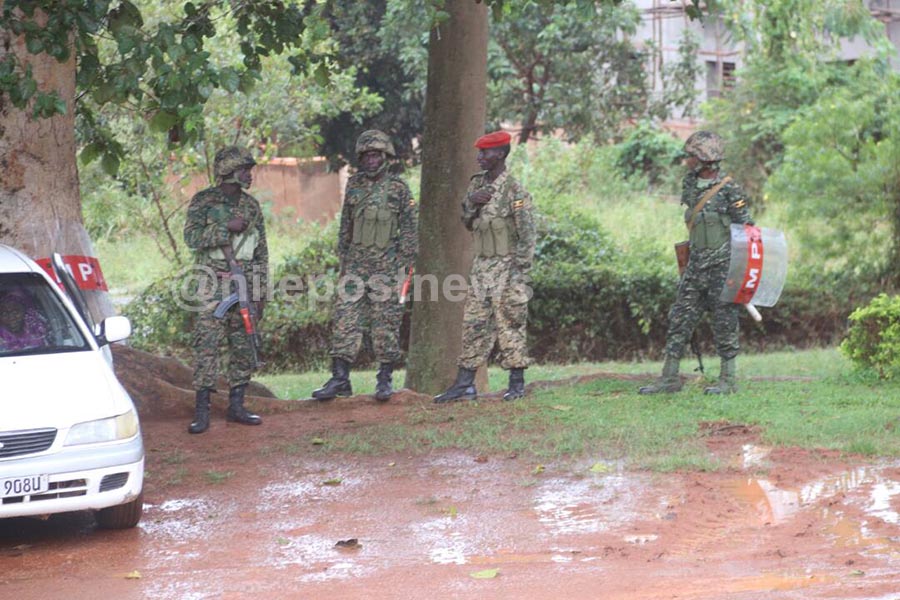 However,on the other side,Agasiirwe is charged together with former Professional Standards Unit commander Joel Aguma and other police officer with kidnap and forceful repatriation of Lt.Joel Mutabazi,a former bodyguard to Rwanda president Paul Kagame in 2013.