The website of Ugandans in North America Association (UNAA) diaspora organisation and their twitter account have been hacked.
The hacker has also locked out President Monday Atigo and his executive team as well as replaced the President's profile with newly sworn-in Daniel Kawuma Busuulwa.
It should be noted that Monday Atigo and Daniel Kawuma have been bickering over who is the legitimate leader of UNAA.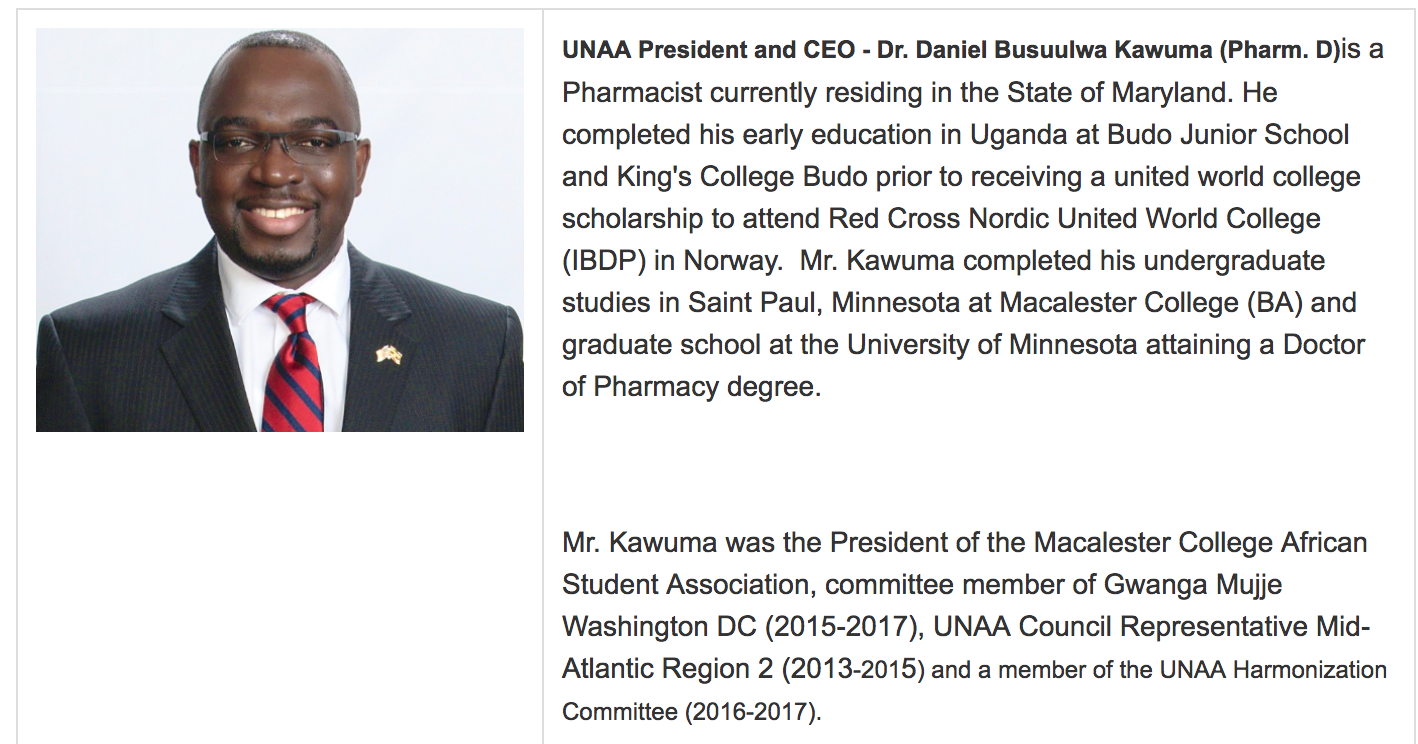 "Dear UNAA members, the UNAA executive would like to inform all members that the UNAA twitter account was hacked by Mr Brian Kwesiga on Wednesday Feb 14 and no longer under the control of the UNAA secretariat," a statement from Mr Atigo reads in part.
Kawuma swears self in as UNAA president with Atigo out of country
"That same day his team managed to get access to the UNAA website by contacting memberclicks. They removed the Elected Executive Secretary who is responsible for running UNAA marketing channels and put Mr Timothy Gaburungyi who should not have access to the website. We managed to get the website back but they took it over yesterday, I was informed that I am not longer administrator," the statement continues.
However, Mr Kwesiga denied any hacking into the UNAA website.
"Mr Atigo and his people are only trying to be dishonest and playing games," Kwesiga said before referring us to the UNAA constitution on the roles of the Board of Trustees who he claimed could have Atigo's answers.
The UNAA constitution gives the Board of trustees Powers and responsibilities to;
Provide oversight over the Executive Committee of the Association, be the custodians of the history, records, mission and purpose of UNAA, be the guardians and interpreters of the Constitution of UNAA, ensure that all elected representatives and leaders are accountable to the members of the Association and act as arbiters in conflicts between the Association 's organs or among the Association 's leaders and members.
"In the letter from the UNAA Secretariat, they say one of the administrators is Joseph Buwembo, that's the Chairperson of the UNAA Board of Trustees. So how can the Board 'hack' into their own organiSation? That's the board taking control over the website in their oversight role," Mr Kwesiga said.
UNAA headed for split as members disagree on elections, roles
Mr Daniel Kawuma on Saturday swore oath of President for UNAA in Boston having won a controversial online poll to replace Monday Atigo who refused to participate in the polls calling them illegal.
Mr Kawuma won the elections with overwhelming majority while his rival Atigo was away in Uganda to fundraise for the association through meetings in his presidential capacity.
This comes at the time when the same association is bickering over the misuse of funds from the Ugandan government to the amount of Shs360m ($100,000) annually.