Abudallah Kitatta, the patron of Boda Boda 2010 has today been taken to the army general court martial in Makindye, where he will be read charges ranging from possessing a firearm and military hardware.
https://www.facebook.com/nilepostnews/videos/735035893550939/
He was clad in a yellow t-shirt and navy grey pair of trousers. He was escorted into court by military police personnel.
On Friday, the Unit Disciplinary Court (UDC) at the Chieftaincy of Military Investigations at Mbuya committed Kitatta and 12 members of the group to General Court Martial in Makindye for trial.
Col.Tom Kabuye, the chair of UDC, said it  lacks the jurisdiction to try capital offences like the ones accused of the  13 people.
Earlier, Kitatta had applied for bail through his lawyers led by Joseph Kiryowa from Joseph Kiryowa and Company Advocates but the disciplinary court remanded him to Kigo prison.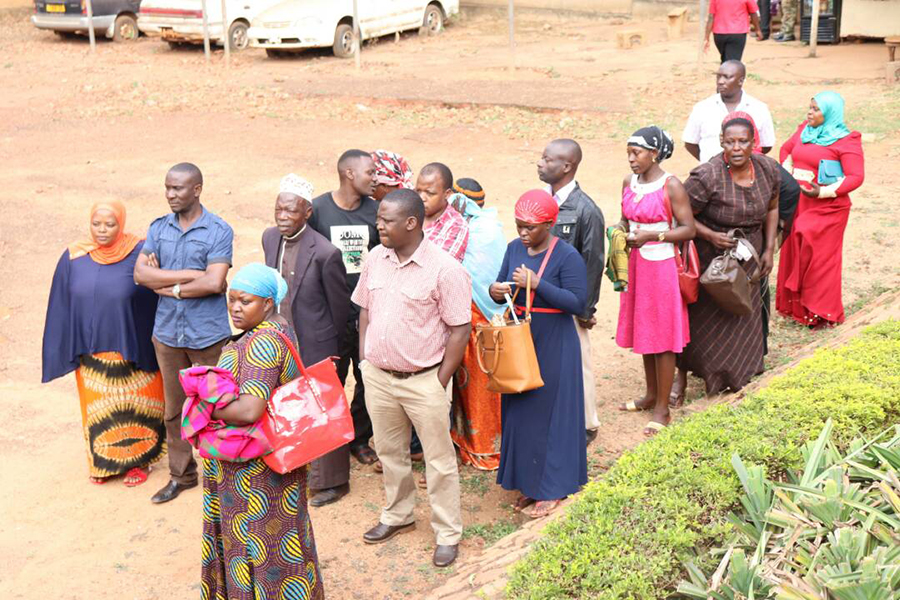 Our senior reporter on the scene, Kenneth Kazibwe tells us that the session is not yet underway but security at the court is tight.
More details later…