Relatives and journalists were on Friday denied access to the trial of Boda Boda 2010 patron Abdallah Kitatta.
Kitatta together with 12 members of Boda boda 2010 were recently charged of a number of offences related to unlawful possession of military hardware by Unit Disciplinary Committee (UDC), which is a military court sitting at the Chieftaincy of Military Investigations headquarters  at Mbuya.
When journalists arrived, they were asked to leave by soldiers guarding the entrance.
This was the same case with relatives whose number was restricted to only two and a lawyer.
In an interview with the Nile Post,Paul Kiggundu, one the accused's lawyers said they were asked to select three people amongst them including a lawyer to appear in court.
"The three were allowed access to the court while the rest of us were sent away, Kiggundu from Joseph Kiryowa and Company Advocates said.
Florence Nansikombi, the mother of Sowali Ngobi, the bodyguard to Kitatta said she had come to attend the trial of his son, only to be stopped.
"At least we should be left to see how the trial proceeds,"she said.
This website however separately learnt that for security reasons, the army could not allow journalists at the CMI facility and that the few individuals that were allowed in had to be first vetted.
Laments
The Kitatta's relatives however lamented that the suspects  ought to be produced in civil courts other than the military court.
"Let them be taken to court and justice takes its course,"added Hamida Nassimbwa, a younger sister to Kitatta.
Nansikombi however said that her son (Ngobi) was attached to police and that the alleged gun was given to him by police so as to guard Kitatta.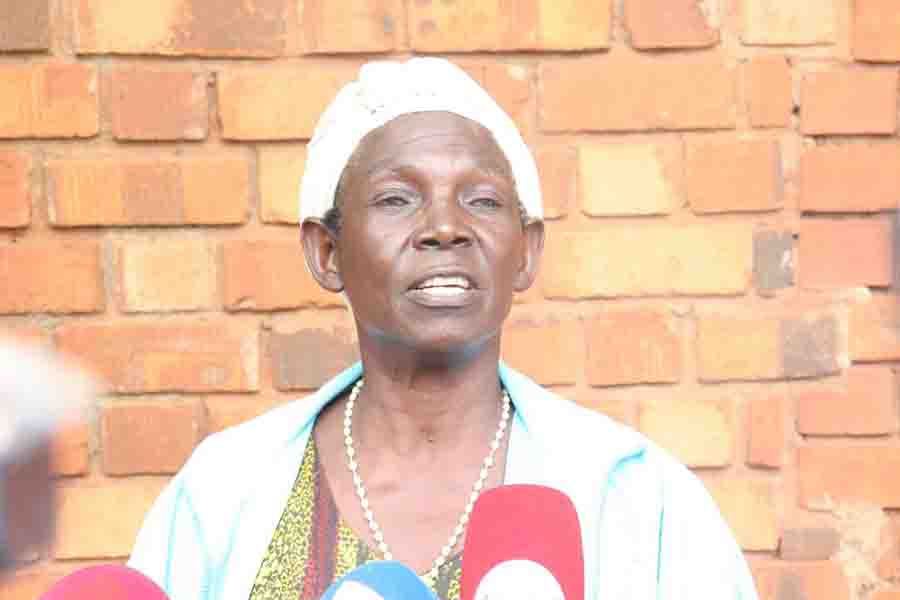 "He was trained by police and they always paid him salary, "Ngobi's mother lamented.
"They shouldn't accuse him of being in possession of the gun illegally. "
The group led by Kitatta were arrested last month before being  charged with offences  relating to failure to protect war material and unlawful possession of military stores contrary to the  UPDF Act  of 2005.
The Deputy army spokesperson Lt.Col.Deo Akiiki recently defended the group's arraignment in a military court despite being civilians by quoting  section 119 of the UPDF Act which explains the kinds  of  people who are subject to military law.
"It further provides that every person found in unlawful possession of arms, ammunition or equipment ordinarily being monopoly of the defence forces becomes subject to military law,"Lt.Col. Akiiki said.