The key suspect in the murder of singer Mowzey Radio, Godfrey Wamala, alias Troy has been charged with murder.
Troy appeared before Entebbe Chief Magistrate's Court chaired by Mary Kaitesi where he was read the charges. He however did not take plea because the said court does not have jurisdiction to hear cases of that nature.
He was consequently remanded to Kigo Prison until February 26.
The suspect was represented by Ladislaus Rwakafunzi, whereas Mowzey Radio was represented by his family's lawyer, Mudde John Bosco and the state by Julius Muhirwe.
Wamala,28 was arrested on Sunday night in Kyengera where he has been hiding following the incident last month.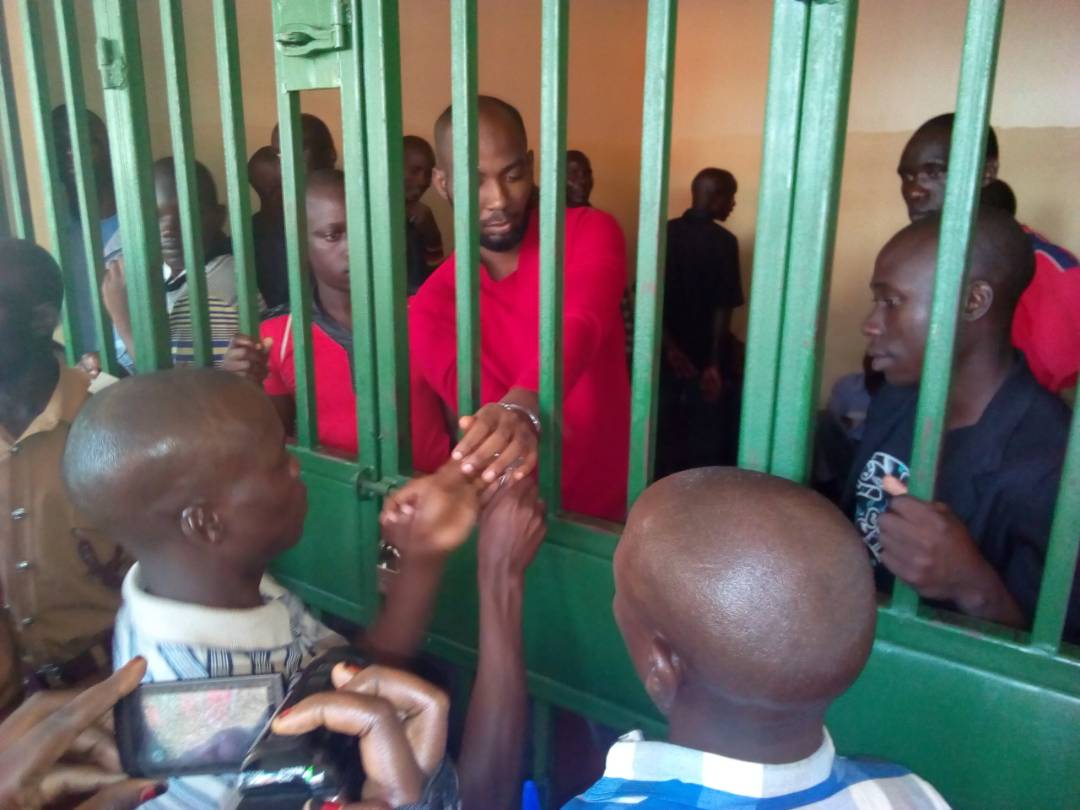 Following his arrest, the suspect told detectives at Katwe police station that on the fateful day, he shared a table with four other people including Mowzey Radio.
"The table had Hassan Lukwago, George Egesa, Mowzey Radio, Washington and myself," Wamala said during interrogation on Sunday.
"An argument started as he (Radio) asked anyone without money for buying booze to get off the table."
Egesa is one of the three suspects in police custody over the alleged murder of the Neera singer whereas a police source has separately told the Nile Post that Lukwago was arrested briefly by police, interrogated and later released by detectives.
Wamala narrated to the interrogators that the fallen singer later got out Shs 100,000 and placed it on the table asking his colleagues to also do the same to prove they had enough money to buy drinks.
It is said that at this time, Radio picked an argument with Egesa whom he said could not even afford buying for them Black Label before picking one of the already existing bottles and poured its contents onto Egesa.
"Bouncers were later asked to take Mowzey out. I followed later and found him down with people gathered around him."
He added, "I never touched him and later I went to play video games."
The 28-year-old whom police say is the key suspect told detectives that two days after the incident, he ran into hiding after hearing his name being mentioned as having participated in the beating of Mowzey Radio.
Wamala was arrested on Sunday night from Kyengera by police after a tip off and has since been transferred to Entebbe from whose jurisdiction the crime was committed.