Thousands of  fans of singer Moses Ssekibogo also know as Mowzey Radio on Saturday thronged Kaga, Nakawuka in Wakiso district to attend his burial.
Mowzey  Radio,33 breathed his last on Thursday at case hospital where he had been admitted after a fight at De Bar, a hangout spot in Entebbe.
In his message read by the state minister for tourism, Godfrey Kiwanda, President Yoweri Museveni extended condolences to the deceased's family for losing a great pillar.
"I thank him for the tremendous support he gave me during the previous elections,"Museveni said in his message.
The president described the deceased as having a  vibrant personality that would ignite fire within everyone around him whose death is a loss to the entire country.
"He showed his patriotism through music. People should learn from his songs."
Museveni however assured mourners that the killers of Mowzey Radio would be brought to book and face the wrath of the law.
Police has so far arrested three people in connection with the murder of the Neera singer who is alleged to have been badly beaten on the head.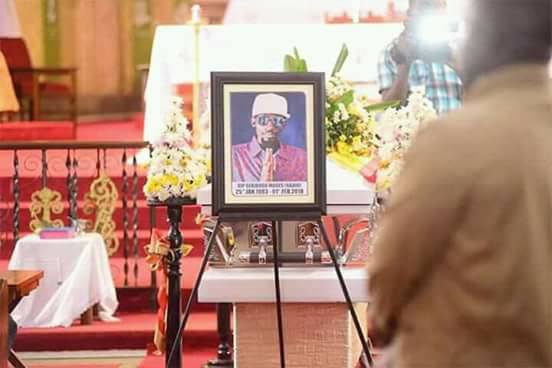 Speaking at the funeral, fellow singer and Kenyan legislator  Charles Njagua Kanyi also known by his stage name Jaguar  said that Radio's death was a sad day for the entire region.
" When he died all music fans all over the world  were in shock.We have lost a legend and brother,"Jaguar said.
He however asked government to ensure that the killers are prosecuted.
The Kenyan singer however asked Douglas Mayanja also Weasel, who was the half twin of the Good Lyfe crew together with Mowzey Radio to stay strong and begin a new life.
The deceased's mother Jane Kasubo asked government to do her a favour and have the killers of his son arrested and prosecuted for the inhumane act.
"I asked doctors whether my son would be fine and they assured me so but its a pity he has not survived, "Mowzey Radio's mother said as tears rolled down her cheeks.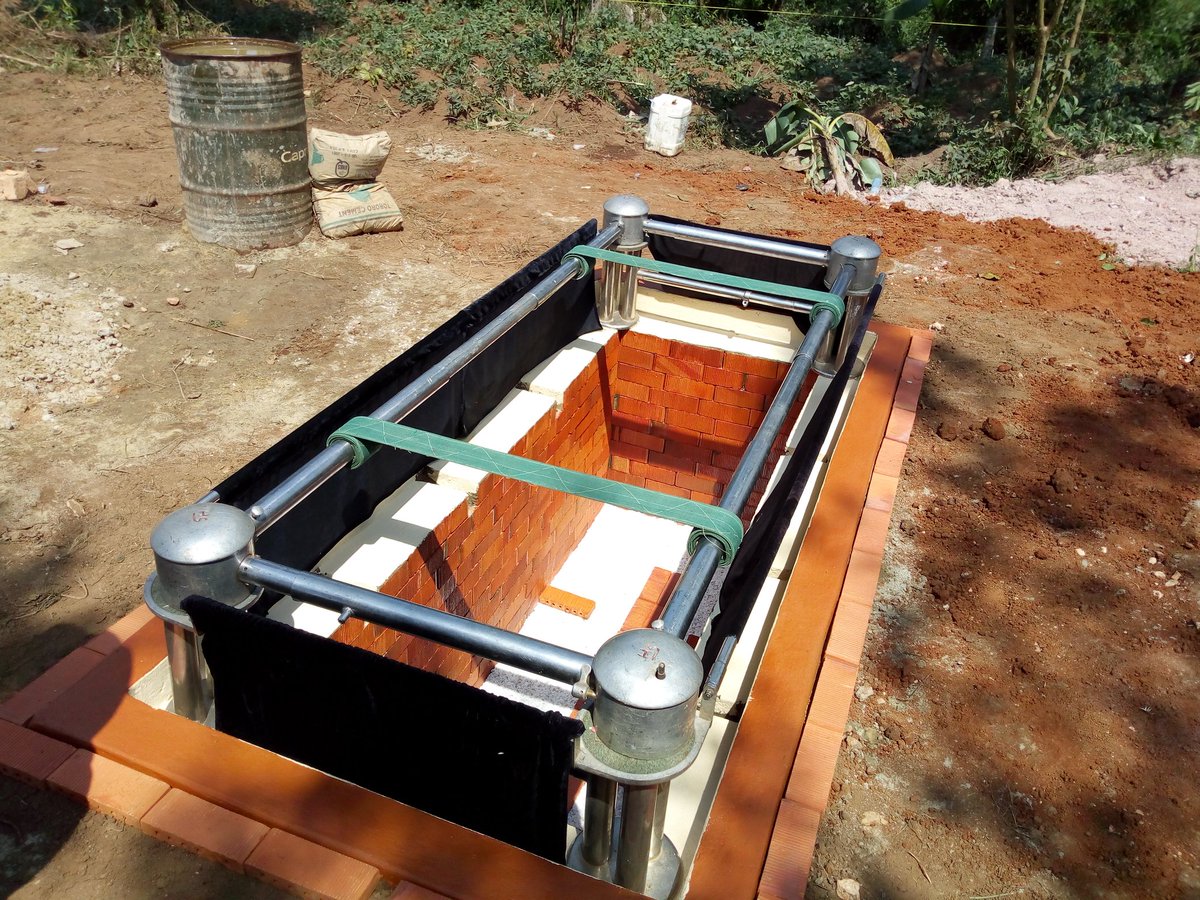 "I never called him Moses but daddy because he looked after me and my kids. I feel bad that I haven't seen his killers but I curse them.I pray they are arrested. "
One of the deceased's wives Lilian Mbabazi described the departed singer as a  friend, father and one of the best musicians ever in the world that will always be missed.
"You have left a big hole in my heart,"Mbabazi said as she wept.
Biography
Born  Moses Ssekibogo Nakintije on January 25,1985 in current day Buikwe district.
He would later join Kira college Butiki and in 2004 he graduated with a bachelor's degree in psychology from Makerere University.
In the same year in 2004, he joined Leone Island where he worked as a back up singer to Joseph Mayanja also known as Jose Chameleon.
In 2008, together with Douglas Mayanja, also known as Weasle, they broke off Leone Island to form the Good Lyfe crew.
Speaking during an interview recently, Mowzey Radio said he had not broken off Leone Island but had grown big.
"We didn't break away from him(Chameleon) but became big.There can never be two dads in the same home,"Radio said in interview with the Ebonies recently.
In 2008, the group released their first song Nakudata.
By the time of his death, the Good Lyfe crew had over 200 songs to their name.