Five people were injured when a garbage truck crashed into a taxi and a cyclist along Sir Apollo Kaggwa's road on Thursday afternoon.
According to eye witnesses, the garbage truck UAN 270 J was heading towards Bwaise roundabout at the Northern bypass before the driver lost control hitting the taxi UAJ 656T from behind and a boda boda.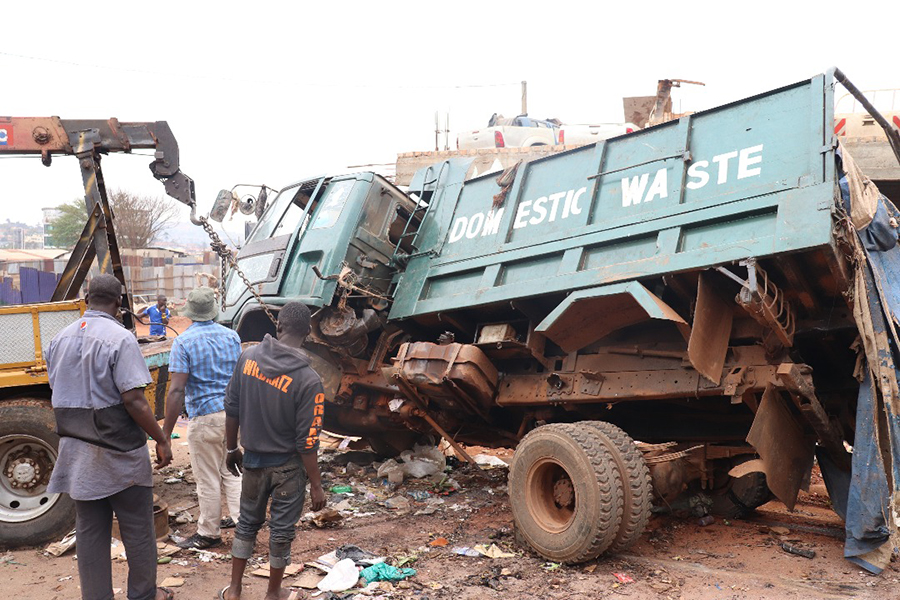 No one died but five people sustained  serious injuries.
They were  rushed to hospital.
The Kampala Metropolitan Area traffic police commander Israel Wambesyo said investigations would help them ascertain what could have led to the accident.
"Four men and one woman were involved in the accident but we have not yet got their details because they needed urgent medical attention and we rushed them to hospital immediately ," Wambesyo said.