On Monday morning, Ethiopian airline 337 landed, I was in Ethiopia for the first time, the beginning of week's tour to a few of the country's heritage cites in Addis, Axum, Lalabella and Gondar.
Immediately after clearance with immigration we'd hoped for a waiting curb from Ghion the travel company secured to take us around only to be thrown into waiting like everyone else, it was an early hour, our host travel agency could have forgotten.
In a group of four including two journalists and two tour personnel, we opt for a cab at 400birrs (about Shs 50,000).
A step out of the airport building flings me straight into my first shocker, the place is ice cold somewhere around 5degrees. With my cold fright I step out cautious and my walk to the cab is only equivalent to miles through a tarmacked freezer. I begin to shiver in minutes, my nose is running and I' m endlessly sneezing, sinuses at it already.
In a few minutes we are at our hotel, Intercontinental Hotel Addis Ababa, it is commendable hospitality even with the minimal English spoken.
Like any other visitor a few things begin to stand out.
Drivers here keep right against the left as is back home and though I'm not driving, I can't help but wonder how much time it would take for one to get accustomed to traffic difference.
A drive on the streets shows people in long queues lining for public transport something only found in banks and a few street buses back home.
It is a commendable discipline.
Amos from the tour industry recounts his experience in Kenya from where he says the struggle at such points is even worse with women also forced to the rough end.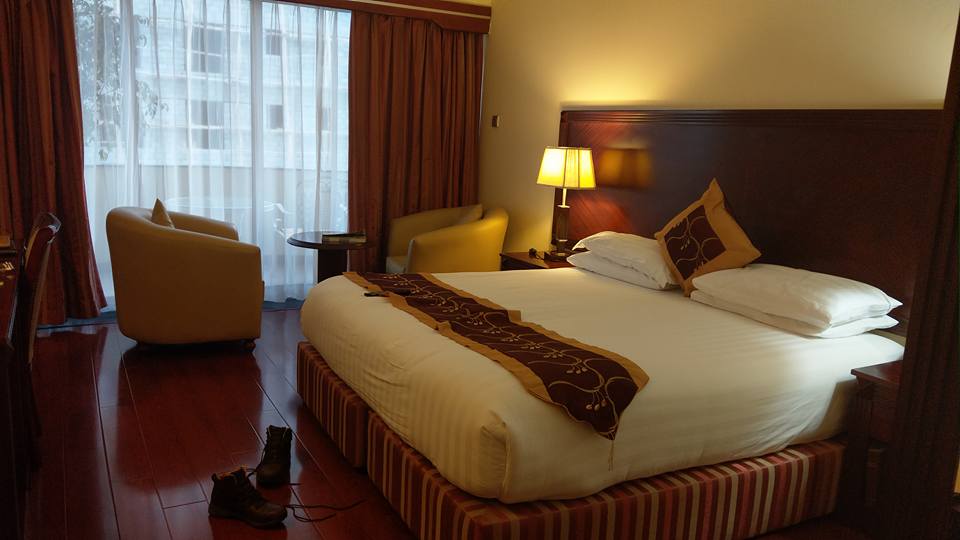 The beauty of the women seems outstanding too.
We are in a group of five and the men keep complementing the Ethiopian women and their beauty an amazing and true fact about most of those we see. Most talkative Amos tells a story of his white friend who relocated to Addis from Uganda over the same.
As we chat away on our day Edgar, a writer is teased about finding himself a wife from here.
"It will be good for us to mix the cultures from here and there," Our host who is also Ethiopian Airlines Uganda Country Manager lures Edgar as the rest of us laugh away.
Day one
We visit the two museums in Addis Ababa first the ethnological Museum at the institute of Ethiopian studies.
This one illustrates some of the lifestyles and cultures of the 83 ethnicities in the country.
But first their connection with their previous kings.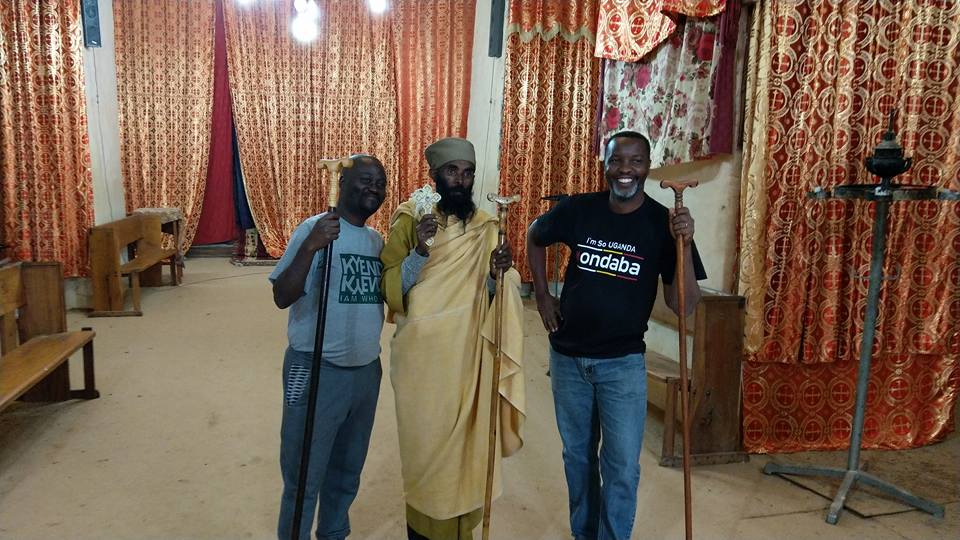 An inscription at the entrance introduces the institute which is with in the university of Addis Ababa was donated by his highness Haile Selassie I to his people and future generations as contribution to higher learning.
The particular building housing the museum was the grettat leul palace.
A great king handed his palace and surrounding compound for the university in 1961 before the museum was established in 1963.
And up the stairs is a lion, representative of the lion of Judah who the Ethiopians say was a son to King Solomon of Israel and Queen Sheebah but isn't talked about in the roman catholic bible. (a very interesting and pertinent bible story in the orthodox faith here)
Next to it is an ancient war artillery pointing right into the lion's direction.
A welcoming stunt indicative of power, strength and authority.
There after are shelves holding souvenirs that were left behind by His Highness Haile Selassie and their write-ups indicate….
Away from remains of the palace, the museum exhibits ancient Ethiopian practices.
A woman clad in traditional attire sits on a stool, a way of the Ethiopian women's house keeping.
Opposite her, two sets of tables one round and another long beside a huge wine pot representative of the family gatherings and celebrations.
In a corridor lies the sinister tale of life's end, We dont live forever and the writings read life after death.
Here different types of Ethiopian graves, burials are talked about and illustrates.
Then you cross to royalty.
A touch of crowns and royal robes that were left in the palace.
The royal house utilities, moldings of cups, spoons, done with a shiny black furnish.
Second day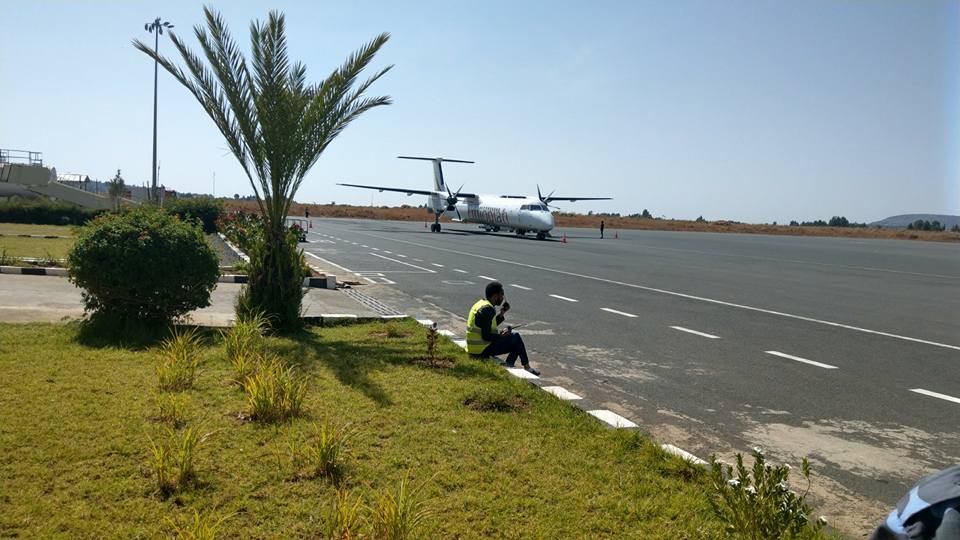 We visited the natural museum, a place constituting mainly zoological histories.
Right at the stairs heading to the museum stands a human size pull-up about Lucy who brags of 3.2 years and is said to be one of the first primates that first transformed into a human structure.
Not really a fun of science but the ground floor comes off in a mass of numerous bones and jaws and stones whose details I can barely remember besides the weird scary look.
Amos jokes about these to us; "it doesn't matter how beautiful be humble because this is where we all end."
Then on the ground floor is a section I found most interesting.
My princess instincts shot higher, it was a history of royalties, different gowns previously worn by different queens and kings.
Beneath the dust and ages, you notice an intricate touch of black, red and golden linen intricately lined with expensive embroidery.
The kings lived the luxury, and the museum gathers the golden bits and detail.
To the right of the entrance are chairs one maroon and crowned, another a thrown brought with its majestic height and fitted besides another mainly golden and red.
At the extreme right corner, a red umbrella detailed with golden embroidery. After that, sit a multitude of crowns as numerous and differentiated as kings wanted to wear and as many as kings were instituted.
Elegant fabrics and materials wearing at the unstopping finger prints of time and dust.
Outside the museum stood many sculptures and an artillery of ancient Ethiopia.
But most amazing are turtles called Haile.
A massive size crowned with age, our guide says they are over 40years of age.