Uganda Heart Institute (UHI) Mulago has upped its capacity after the purchase of internal mammary artery (LIMA) equipment, crucial in carrying out an operation on the cardiac patients.
A 47-year-old man patient was yesterday operated on by the heart specialists at UHI.
He was diagnosed with cardiac arrest known as coronary artery disease which many refer to as heart attack.
His heart blood vessels had been blocked due to accumulated fat plaques.
The head of Adult Surgery Unit, Dr Tom Mwambu said the patient's situation required a vein from one of his legs to be extracted and used in the heart.
"We intend to use one artery graft from the chest and a total length equivalent to two vein grafts from the leg to be able to bypass the blocks on the heart," Dr. Mwambu said.
He was operated on for his heart to function well without any predicament.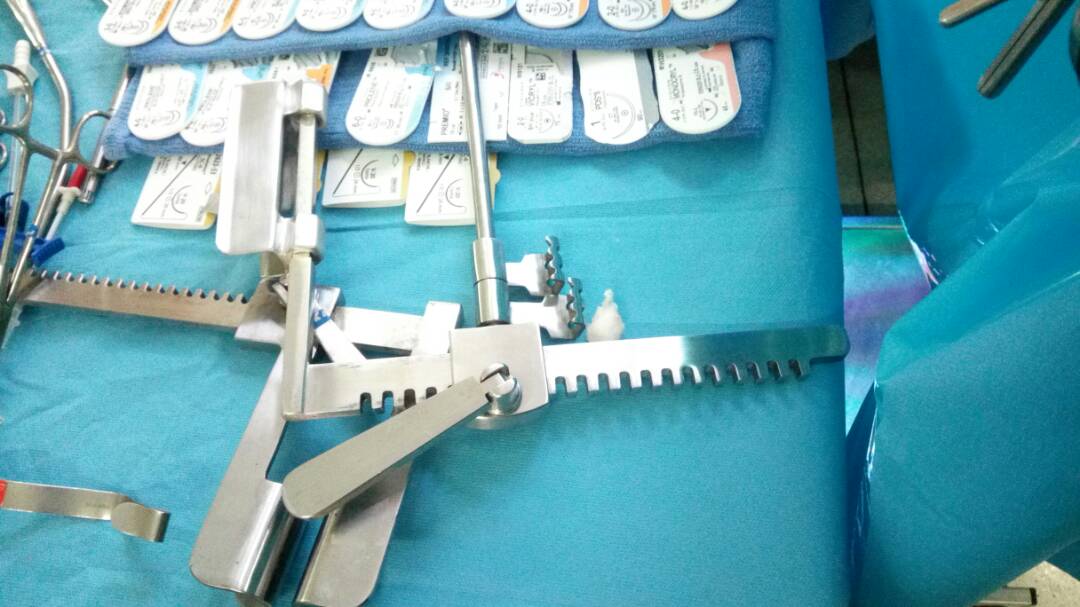 For a successful operation, the rules and procedures should be followed. The operation had to take about 6 to 8 hours.
A team of two surgeons and their assistants led by William Manyilirah started by splitting and opening the chest to access the heart.
Meanwhile, Dr Mwambu was extracting a vein from the leg that will replace the blocked vein in the heart.
"We have to make sure that there is no hole on this vein since it will carry high blood pressure to the heart," Dr. Mwambu said.
Coronary Artery Disease (CAD) develops when the blood vessels that supply the heart with blood, oxygen and nutrients become damaged or diseased.
CAD is caused by obesity, high blood cholesterol levels and smoking among other factors. The symptoms include chest pain and shortness of breath, however when the coronary artery is completely blocked, one may experience a heart attack.
The patient was predisposed to high fat levels in the blood which resulted into fat deposition in the blood vessels called atherosclerosis.
According to doctors, the whole set of equipment cost over Shs 30million.
This is the first ever open heart surgery by the Uganda's very own professional doctors after the purchase of the left internal mammary artery at the start of this year.
For a long time, Ugandans with Cardiac arrest cases have sought treatment abroad especially in India but doctors at heart institute Mulago are optimistic that with the LIMA equipment will help treat patients at a cheaper rate compared to the expenses of travelling abroad.
It would cost one from a region of Shs100m to travel abroad for the same treatment.