The Court of Appeal in Kampala has quashed an application in which former Managing Director of the National Social Security Fund (NSSF), David Chandi Jamwa was challenging his 12-year sentence.
In 2010, the Anti-Corruption Court found Jamwa guilty of causing financial loss to government for having sold NSSF bonds to the now defunct Crane Bank before their maturity dates, causing a financial loss of three billion shillings to NSSF.
In his ruling, justice John Bosco Katutsi also barred Jamwa from holding any public office for 10 years, a sentence he has since challenged in the court of appeal.
PICTORIAL: Former NSSF MD, Jamwa ordered to serve 12 year sentence
Three Justices including; Steven Kavuma, Kenneth Kakuru and Opio Aweri heard the appeal but the former dissented with the judgment of the other two.
However, in their judgement read by Justice Kakuru, the panel contended that evidence showed that the sale of government bonds by NSSF only two days to their maturity led to a financial loss.
"He was much aware of this but he continued with the sale anyway,"the court of appeal said.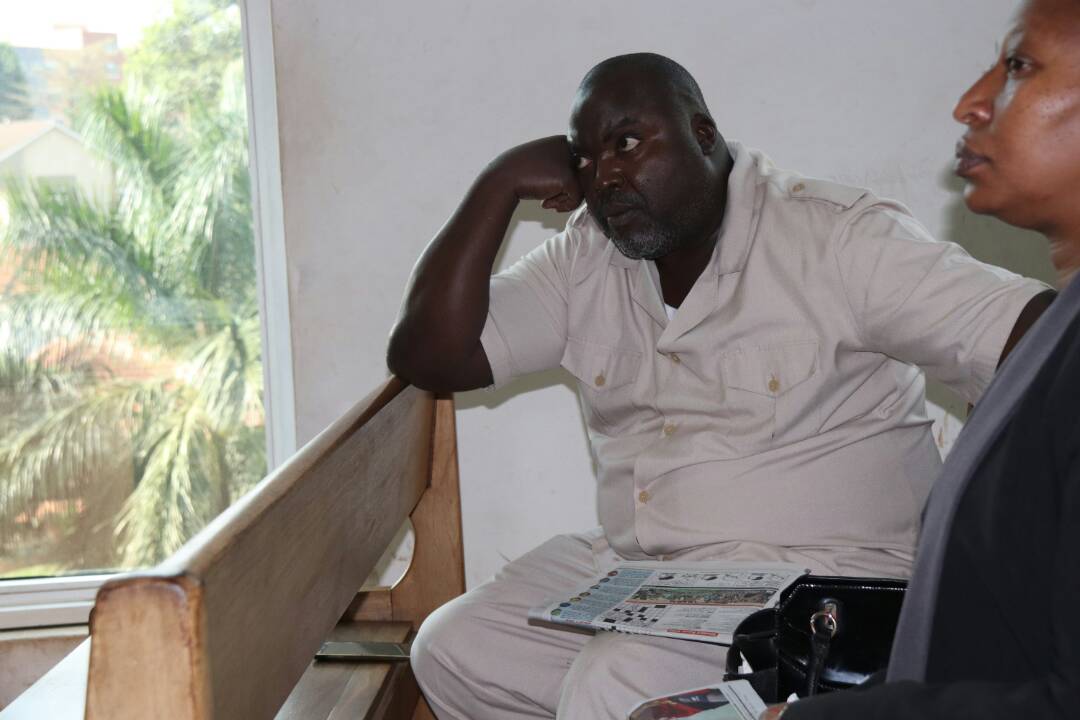 Quoting one director from Bank of Uganda, the judges in their judgment said that Crane bank that bought the bonds made a lot of profits when they sold them only two days after buying them from NSSF.
The judges wondered why Jamwa as the NSSF Managing Director was in a hurry to sell off the bonds only two days to their maturity date having been kept for over three years but sold below the guaranteed price.
"We find that he had reason to believe his act would cause financial loss but went ahead and sold the bonds below the guaranteed price causing a financial loss to government. "
"We find no merit in the appleal and therefore dismiss it."
On the 12 year sentence, the judges said they could not interfere in such unless it has been done in error by the trial judge.
We have not found any evidence showing the trial judge based on wrong evidence. "
The judges said they could not interfere with the 12 year sentence which they said is perfectly legal and subsequently upheld it.
Evidence by the Inspector General of Government indicated that between September and November 2007 being employed in NSSF, a public body in the capacity of managing director,Jamwa sold off several government bonds held by NSSF before their maturity dates to Crane Bank at prices below their then discounted value thereby causing an unfavourable price variance of shs3.1 billion.
The IGG contended that Jamwa knew or had reason to believe that his actions would cause financial loss to the fund.
Jamwa has now been returned to Luzira having been out on bail since 2011. The judges however added another four year sentence to Jamwa but are to run concurrently with the twelve years for abuse of office.
Museveni orders Kagina over Dott services on Mbale- Tirinyi road