The weekend was 'hot' after Winnie Byanyima caused a stir with her tweet calling the act of kneeling a "humiliating ritual". She further added the she would never kneel to greet man or woman.
We now bring you the people who have been 'humiliated' through kneeling;
Byanyima's neighbour, Leonarda takes this fair and square. The lady was not known until two days ago and how to break into the public scene! She may even still not be aware she is trending out here.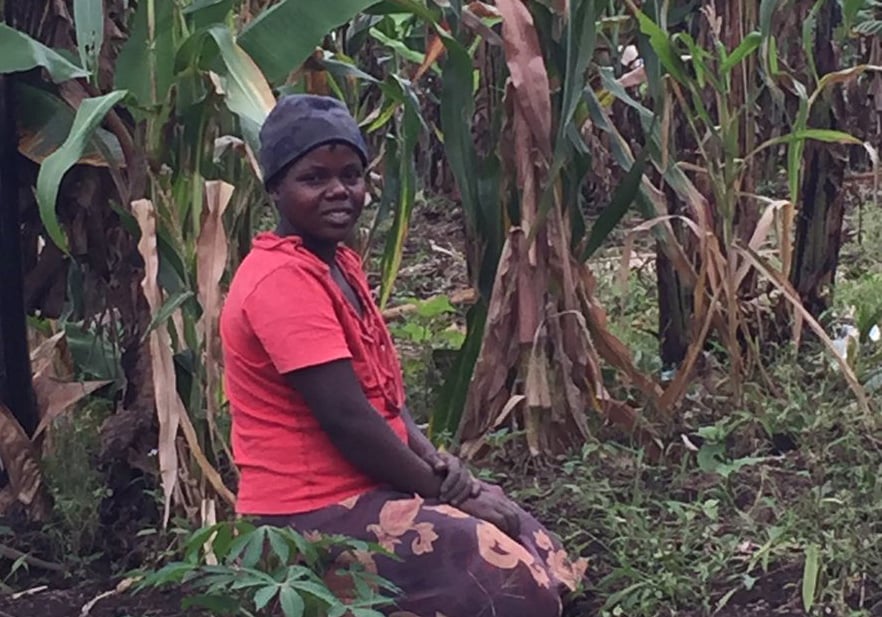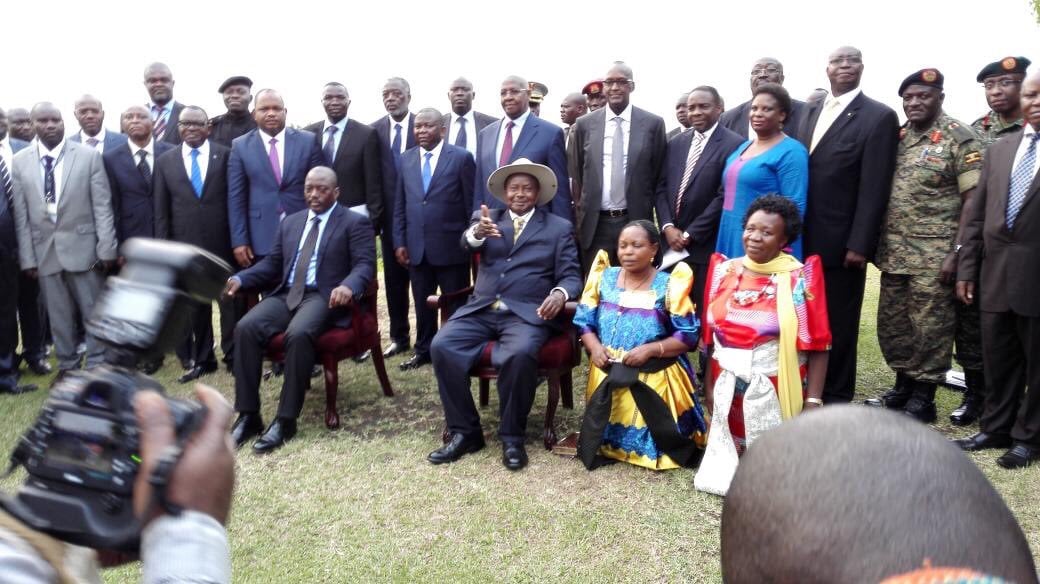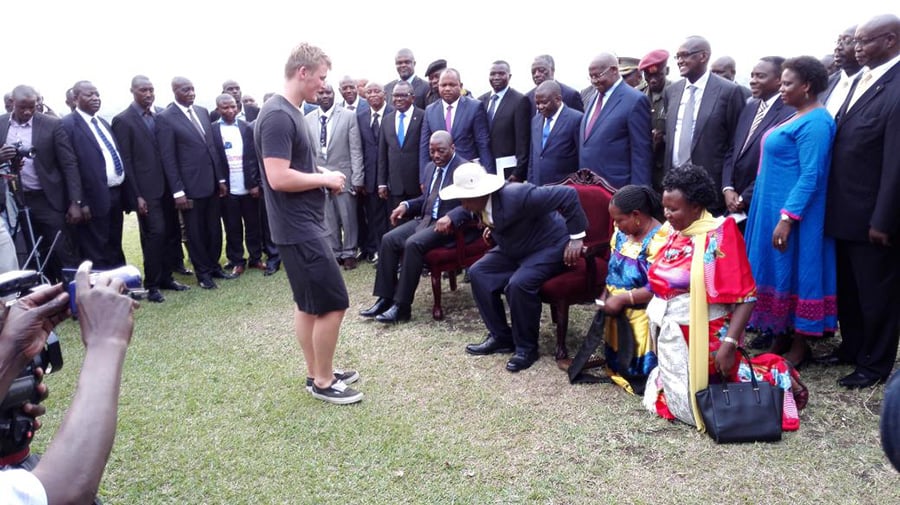 2. The Picture above almost broke the internet; Kenyans, Nigerians and Ugandans discussed the picture for over two days, with each condemning the women for kneeling for the white man with a pair of shorts.
3. The man himself, Robert Mugabe comes third. Yes the ZANU PF strongman has been known for being a no nonsense man. But two decades ago, Mugabe knelt to greet former Zambian President Levy Mwanawasa's widow at the funeral of her husband. For a man who even refused to kneel while under Chiwenga's custody, this in Winnie's diction is indeed humiliating.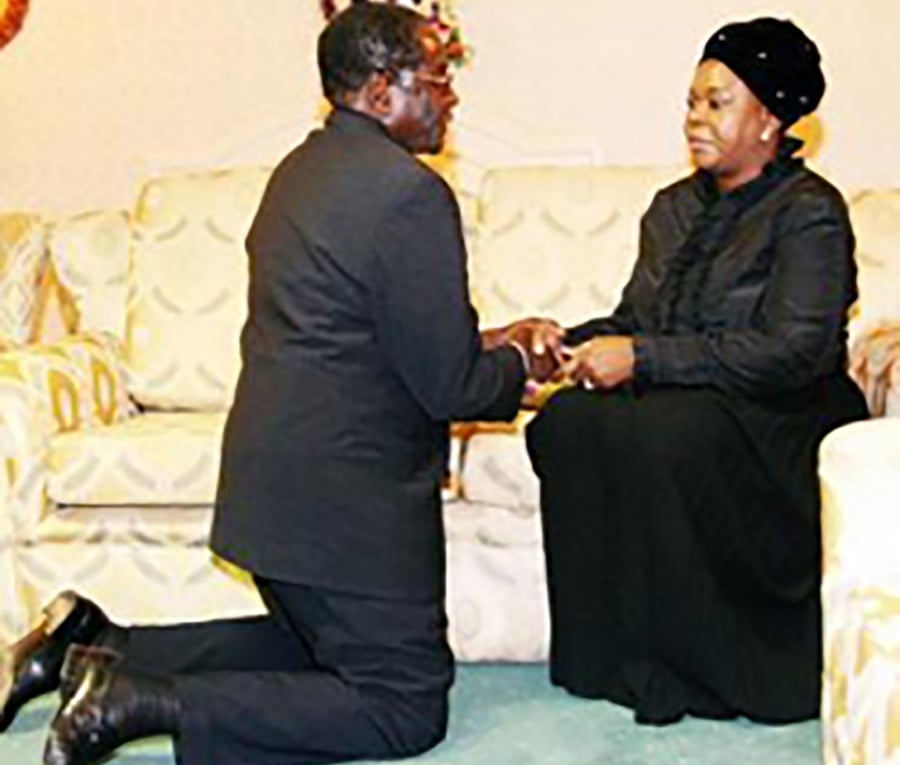 Mugabe ties with Joyce Banda (Ex President of Malawi) who raised eyebrows when she knelt to greet fellow presidents that included Tanzania's Jakaya Kikwete.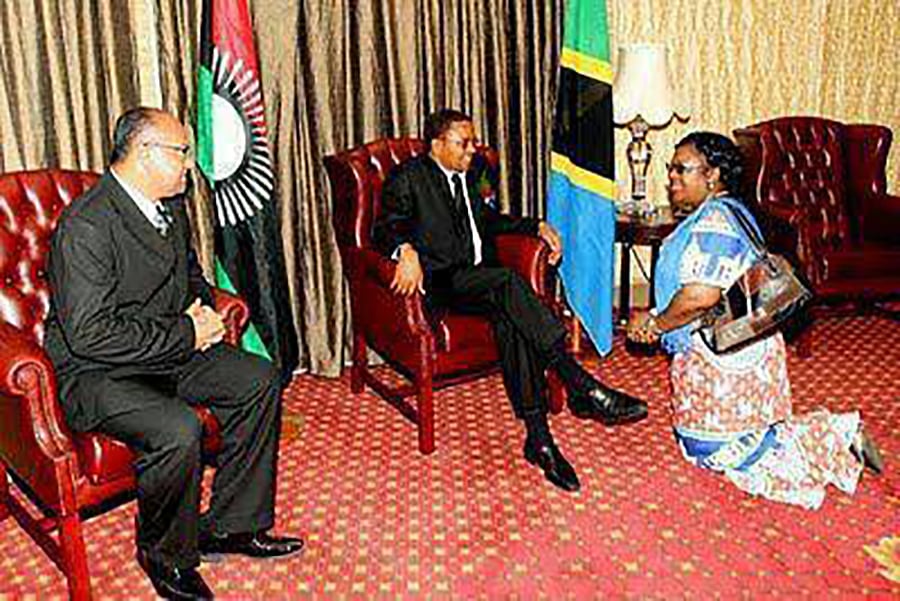 4. Mugabe is not alone, in Kenya…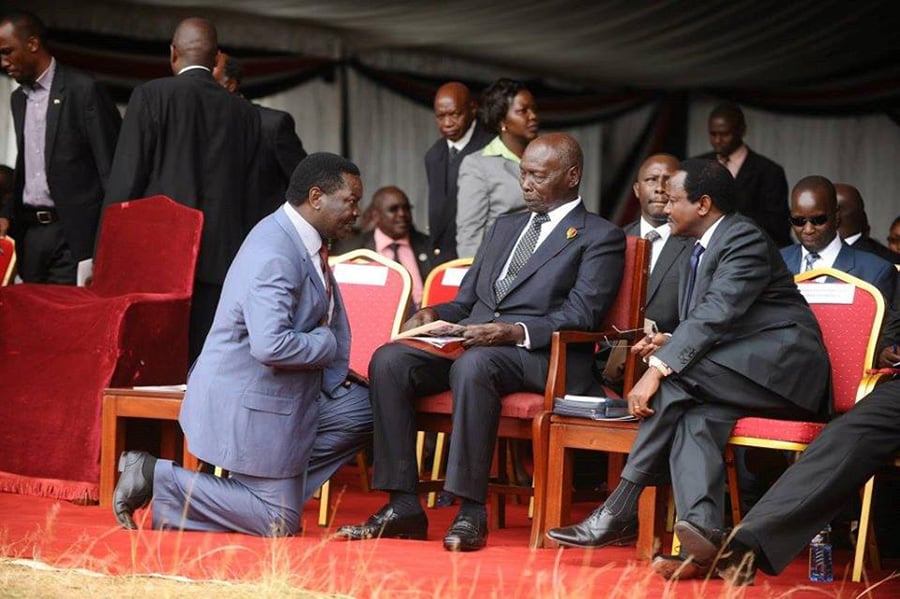 5. It is not possible to talk about humiliation while kneeling without mention of the Zambian incident.
Zambian Minister for Livestock and Fisheries Michael Katambo was captured on camera kneeling as he talked with President Edgar Lungu. The reactions on social media are still fresh.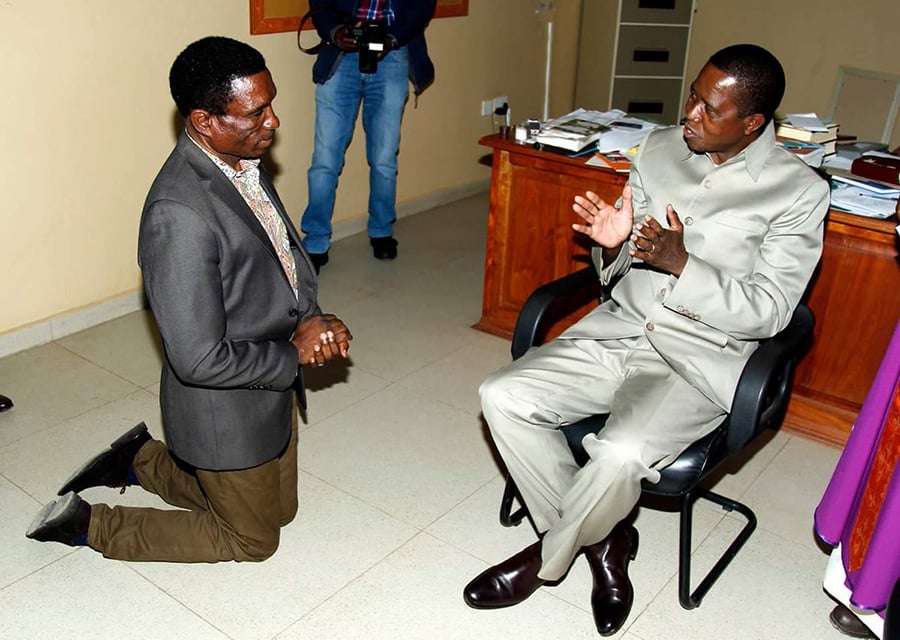 6. Ken the man comes in sixth. Not for his cowardly acts, yes he is the man who went diving in yams after calling for a protest. But Lukyamuzi in 2012 was pictured kneeling before his constituents while addressing a rally at Kabowa. He was talking about bad roads.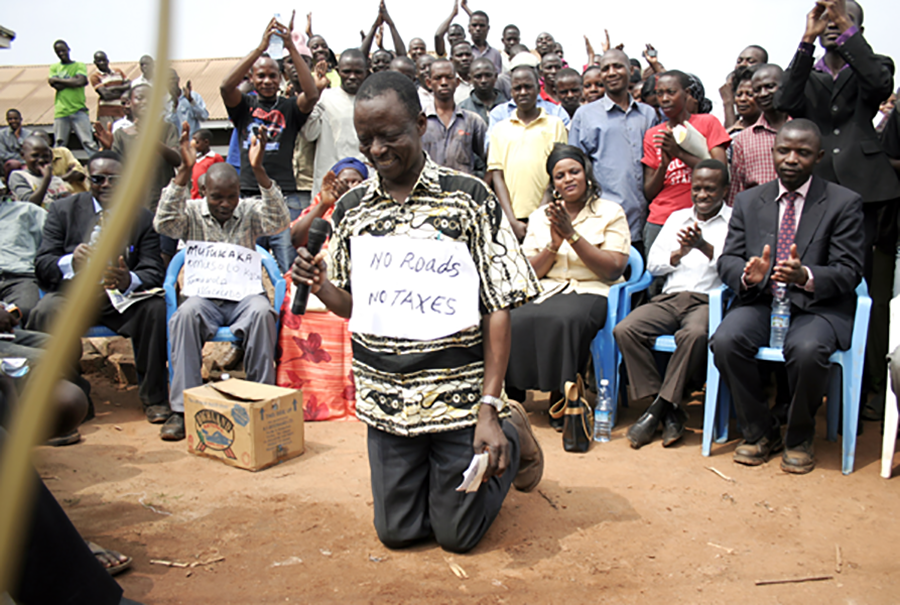 7. The famous 'kneel' from NRM youth led by Abdallah Kitata. The group went down at once at State House Entebbe to plead with President Museveni to accept their support. You have all seen this picture before.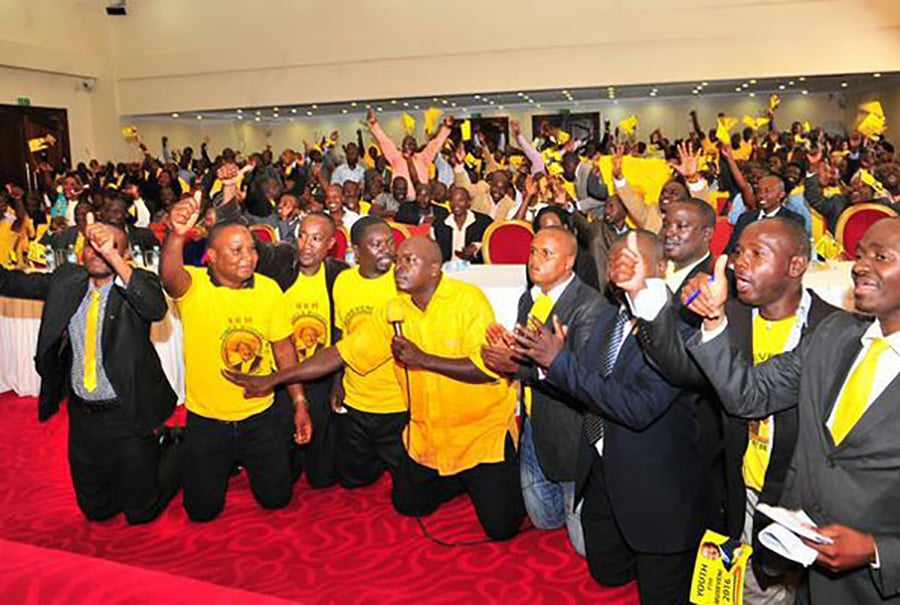 8. President Museveni has been a sole candidate of sorts for people kneeling before him. Well it comes with power sometimes. About the same time the Kitata cohort had swept the State House floor with their trousers, local artistes also did their turn.
The artistes among whom were; Stacey Mayanja and Catherine Kusasira went down in turns, each wanting to shake the hands of the fountain of honor- of course while kneeling.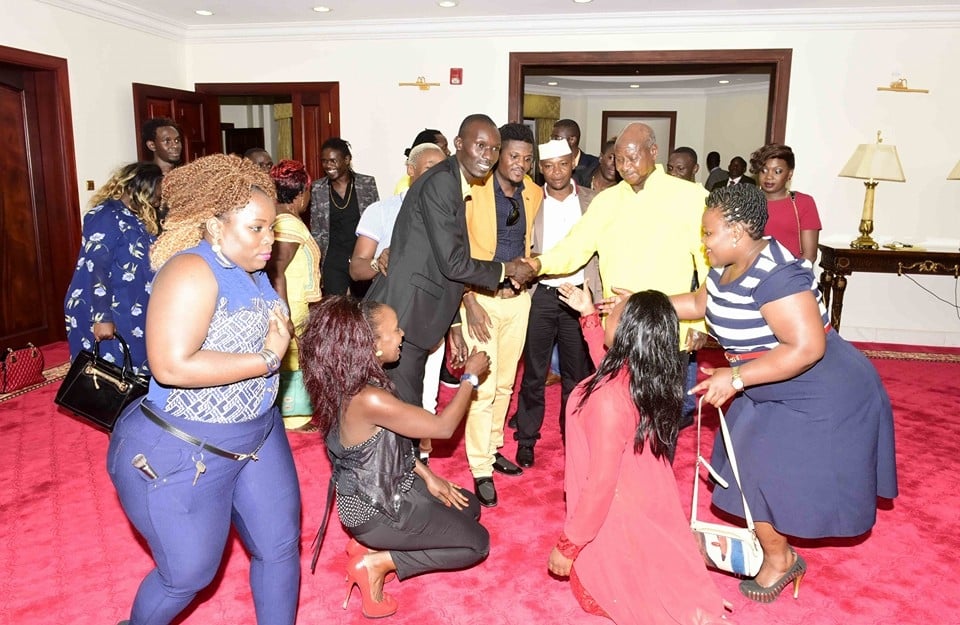 9. This goes with out any other detail…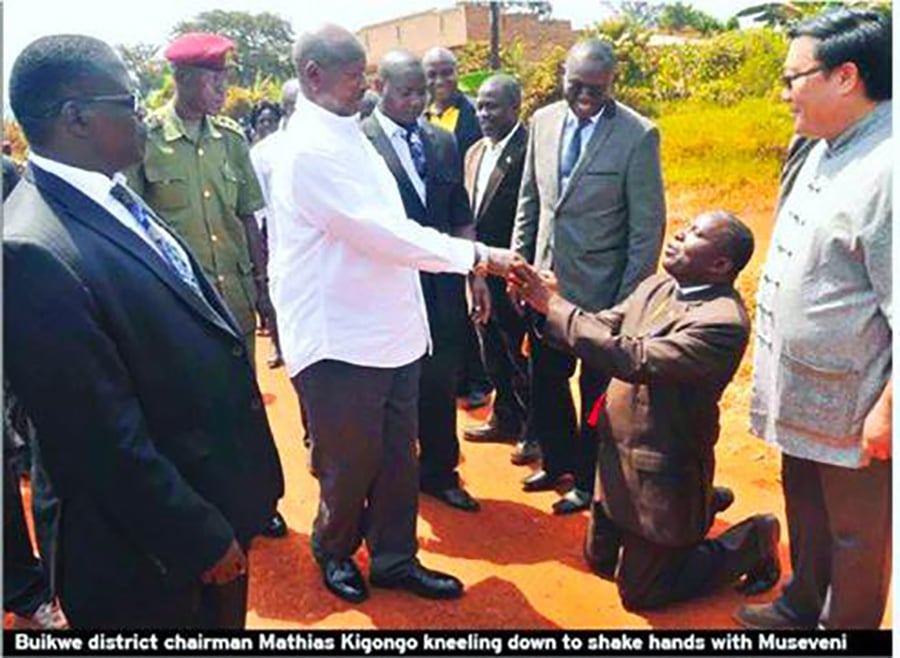 10. The tenth goes to the unknown gentleman who poured his knees on the floor while talking to the NRM Secretary General, Kasule Lumumba. The Picture took social media by storm about two years ago. Whatever he was talking…humiliating anyway.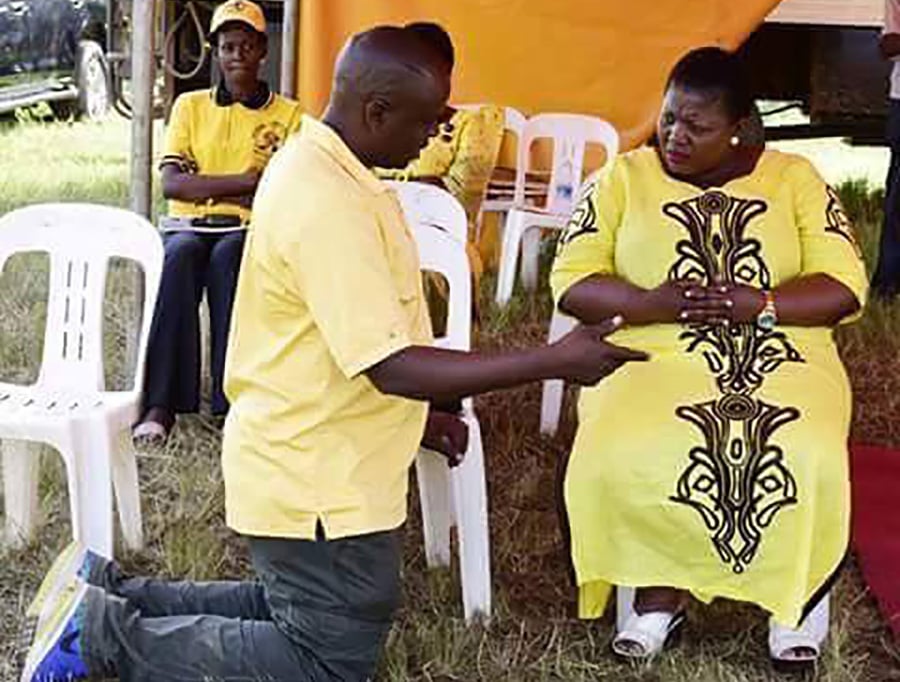 11. A soldier attached to Buganda Kingdom in 2015 gave social media idlers a lot to talk about. The decorated officer was captured on camera kneeling before Premier Charles Peter Mayiga. Talkers treated this disrespect to the Commander in Chief- President Museveni. One tweep noted then; "This soldier is respecting the Uganda colours and the commander who assigned him by kneeling before Mayiga." The word is humiliation.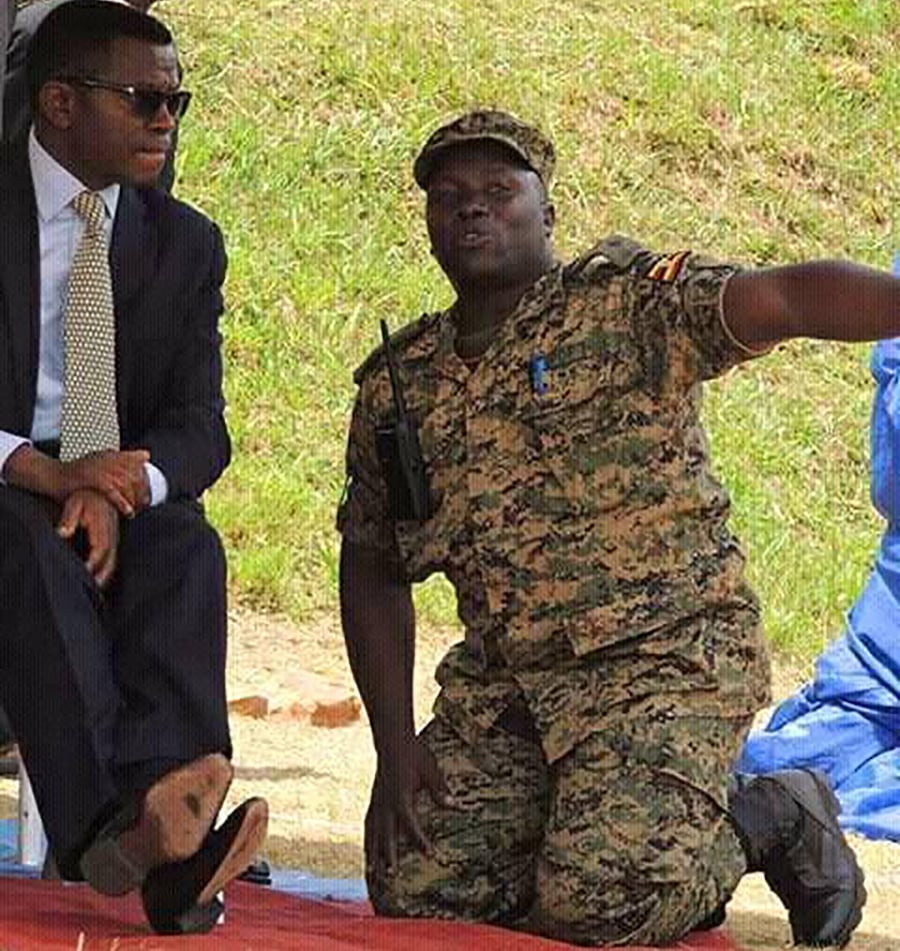 12: Super Minister Amama Mbabazi while campaigning in Masaka in November 2015 knelt before the public and said;
"For the last 30 years I have been in government, I did not have power because Museveni controls everything. I tried to tell him there was need for change and he thought I wanted to overthrow him. That's why he chased me from government and the party."
Do not look at the words..look at the action of the once most powerful man in Uganda after President Museveni. (Picture by New Vision)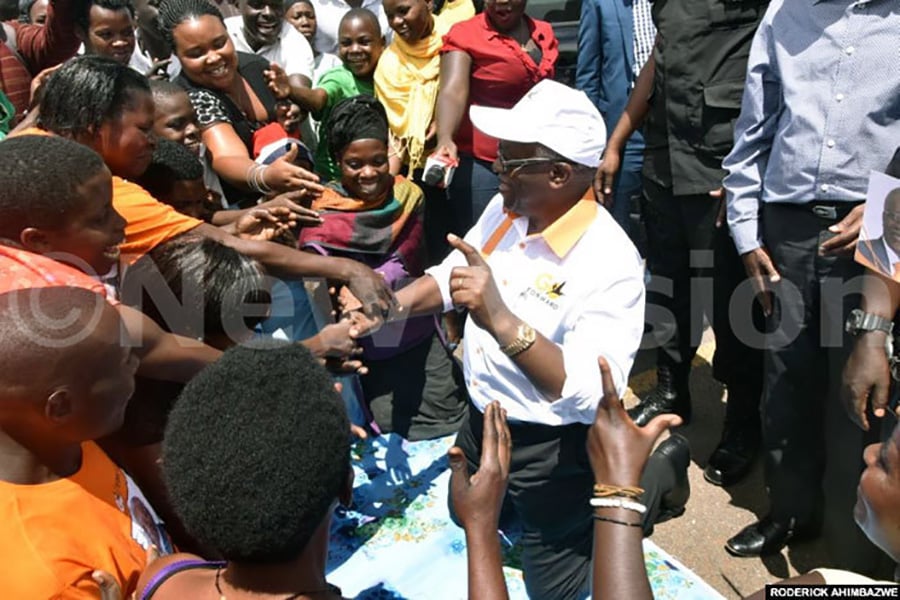 13. On Feb 5, Fred Mukasa Mbidde and Suzan Nakawuki went on their knees begging Winnie Byanyima's husband to support them win the EALA polls. There was no time for Mbide to speak his flowery english, it was a time to kowtow in the kneeling pooh- humiliating.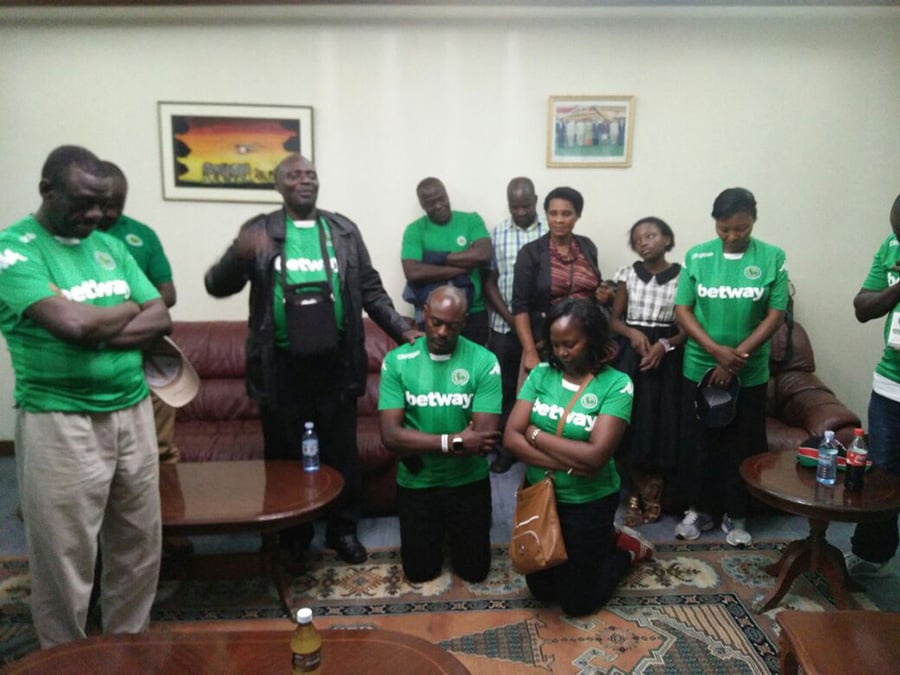 14. A chubby and older Pastor Mondo and his entire entourage knelt to address a young, flamboyant Malawian Prophet- Bushiri. Mondo and his team were on a kneeling expedition, they had started by kneeling at the airport while welcoming Bushiri and that did not stop them. They "humiliatingly" continued kneeling until the press took the matter on.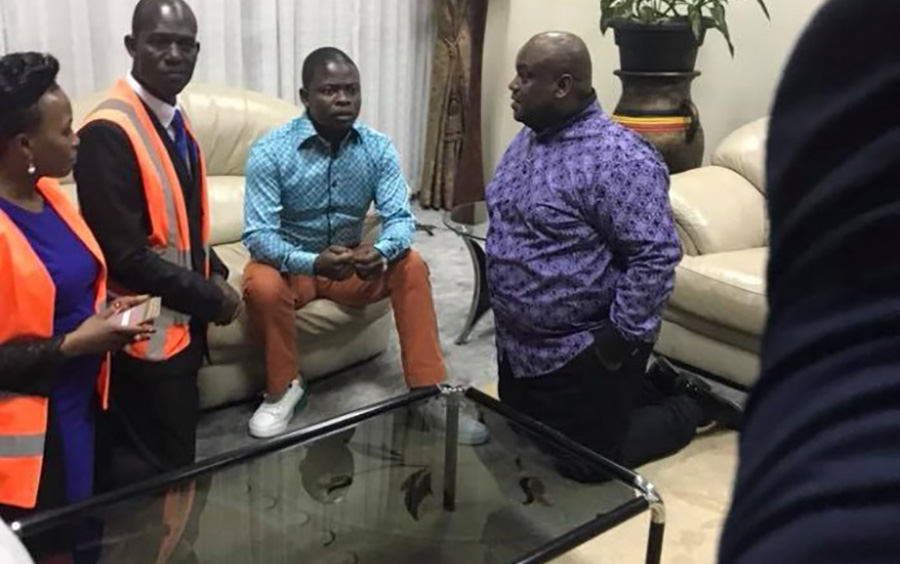 15. Dorcus Inzikuru comes next here. The sprinter might have snatched a number of medals during her glory days, but in January 2016 at Sebei College, Tegeres in Kapchorwa District. Inzikuru knelt for about 1 hour while IGP Kale Kayihura delivered his speech. This was during a police sports gala. On lookers were left wondering what her intention was, for she never left the floor until the police boss wound up his speech.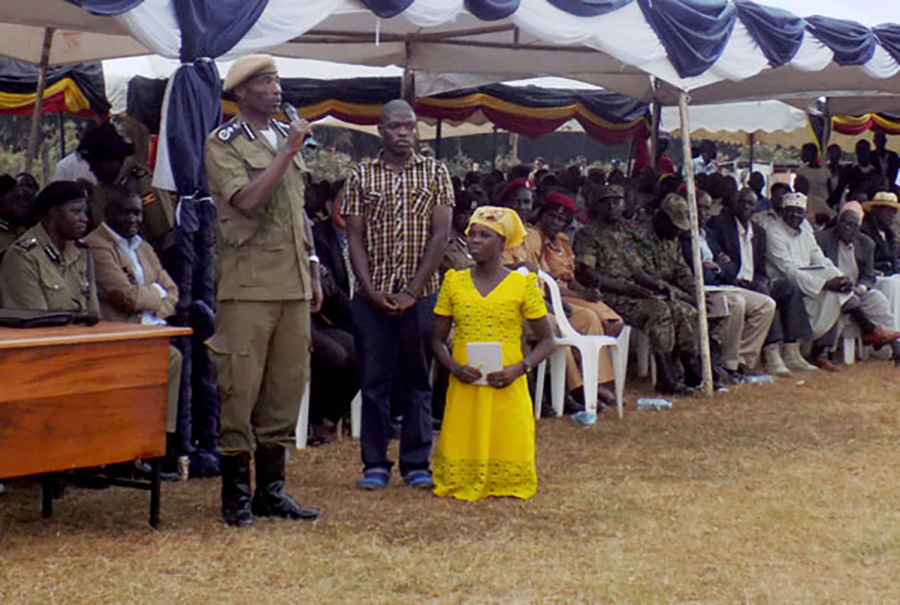 16. Malawi minister sits on the floor while addressing President Mutharika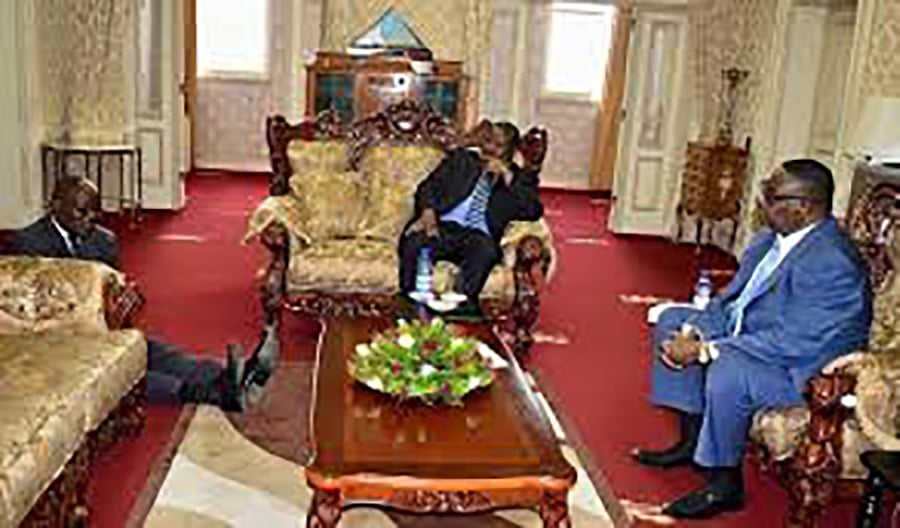 16. They say you must save the best for the last. Ladies and gentlemen, the one who takes the final space here is the one and only Joseph Kabuleta. Kabuleta went on all fours and snatched Prophet Mbonye's shoes from their resting place, filling them with all kinds of kisses. He was the talk of town, until he came up and said; I will not stop kissing – (The shoes of course).
OTHERS THAT HAVE KNELT