The Members of Parliament recently suspended from the August House during the age limit debate by the Speaker Rebecca Kadaga have said they will move court to have her cross examined on her conduct.
Six legislators including; Ibrahim Ssemujju Nganda, Allan Ssewanyana, Gerald Karuhanga, Jonathan Odur, Anthony Akol and Mubarak Manyagwa, were last week suspended from Parliament sittings for masterminding chaos as the House resumed debate on the proposal to amend the presidential age limit.
They however petitioned the Civil division of the High Court seeking to revoke Kadaga's orders but this was not possible and the bill was passed in their absence.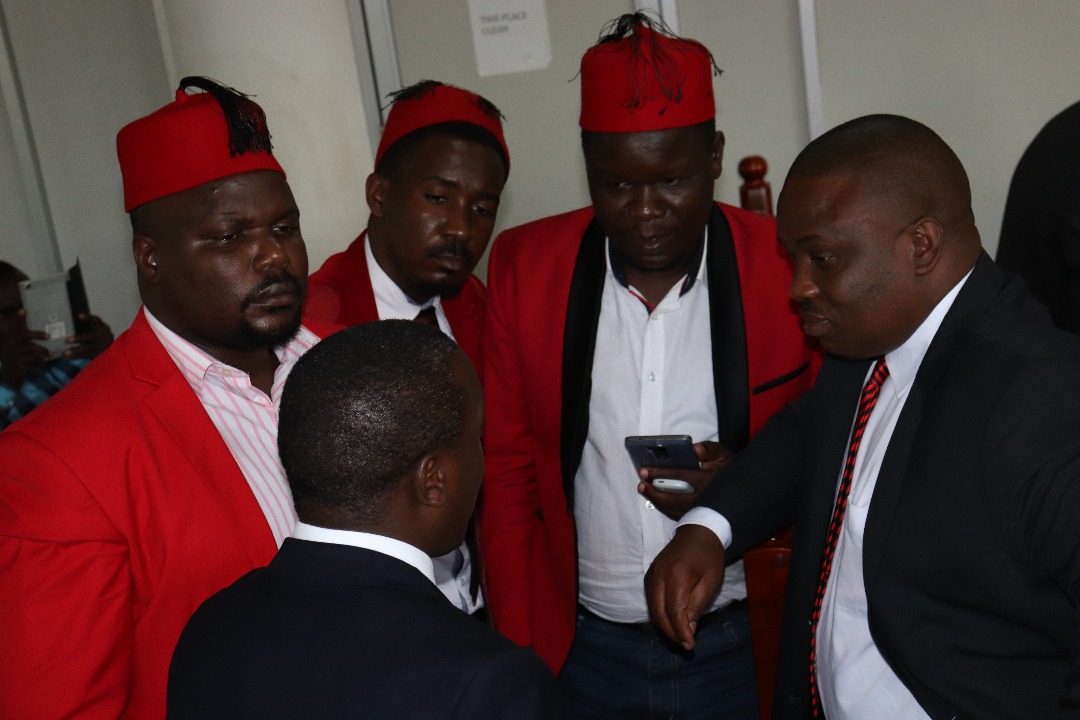 According to Erias Lukwago, the group's lawyer, they are going to move court to have the speaker appear in court in the forthcoming proceedings in the matter so she can be cross examined over her conduct before suspending the legislators from the August House.
"We are to request for fresh summons for her to appear and explain herself before court as to why she suspended them in a horrible manner,"Lukwago told journalists at court on Thursday morning.
"We intend to cross examine her on why she treated the MPs and parliament as nursery kids in a horrible manner yet parliament has rules of procedure to be followed by the speaker."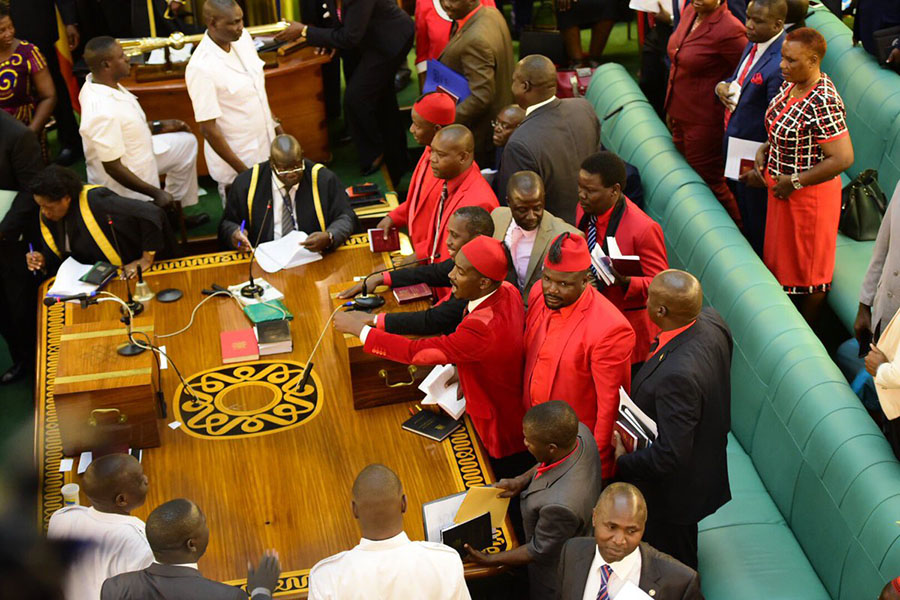 The six legislators through their lawyer said that they would move court to summon Kadaga to appear in person and through lawyers so as to explain her decisions ''tainted' with 'irregularities'.
They also expressed concern over the manner in which the office of the Attorney General is handling the matter for not appearing for Thursday's proceedings when hearing of the case was scheduled to take place.
Lukwago said it was contempt of court for the defendant (Attorney General) to skip court without any formal communication to the presiding judge and the other party.
Justice Oumo Oguli has adjourned the case to January 3rd, 2018.
The contentious age limit bill that seeks to scrap the presidential age limit from the constitution was last week passed by parliament .
A total of 317 legislators voted in favour of the motion to lift the upper age limit of 75 years while ninety seven members voted against in a heated exercise on the floor of Parliament.