The state minister for Agriculture, Christopher Kibazanga, has said Uganda will be a super power in the next 20 years if the country continues with its excellent agricultural trend under National Agricultural Research Organisation (NARO).
The minister's remarks follow his four-day tour at different National Agricultural Research Organisation (NARO) centers countrywide.
In his address to journalists and other stakeholders at NARO demonstration farm in Kawanda,  Kibazanga said that "I decided to have this tour to come and learn what you are doing and producing… There is no way we are going to improve the agricultural sector and this country without using science and technology. The people who are struggling day and night to improve the agricultural sector are the scientists under NARO, you're the unsung heroes… you're the people positioning Uganda and Africa to become a super power in the next 20 years."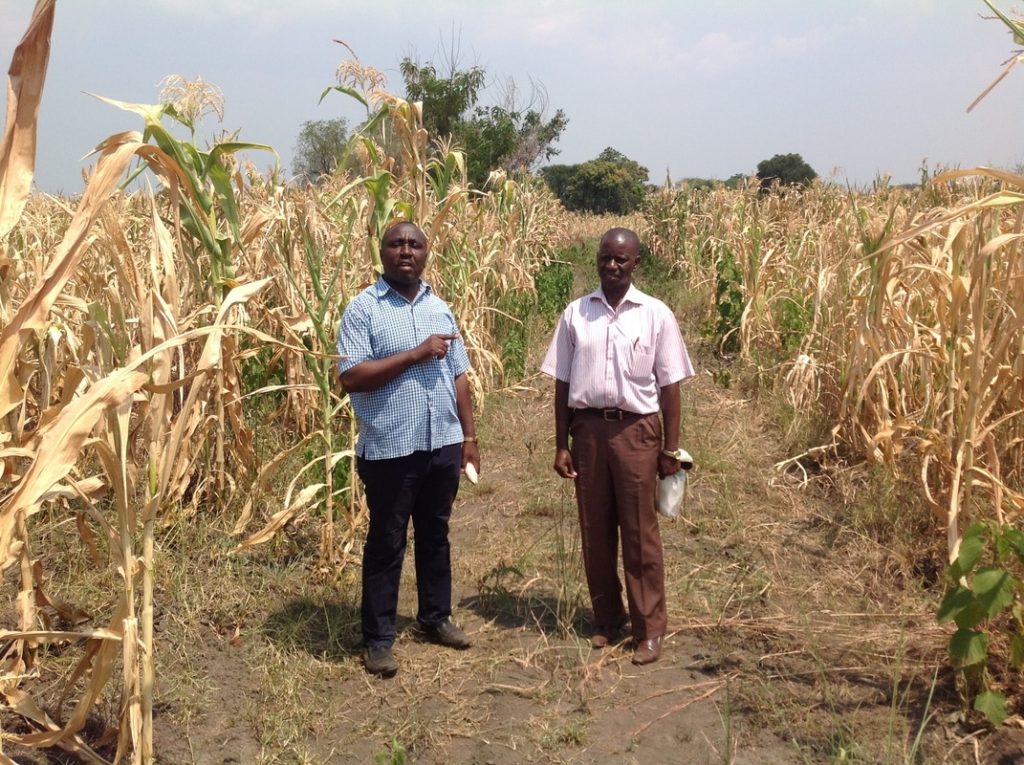 He said the demand for food in the next 15-20 years is hitting $10 trillion and if we continue with this trend under NARO and collaborate with other key players, Uganda will have its share of this money.
Institutes under the National Research Organization (NARO) are currently conducting research using biotechnology on crop varieties, mainly those prioritised by the ministry of Agriculture.
NARO's Deputy Director General Dr. Yona Baguma echoed NARO's mandate and progress saying "what we have seen here today is one of the many that NARO can present to the country.
Dr Baguma also made a plea for government to set up innovation and entrepreneurship centres to stimulate development as NARO is prepared to contribute on ways to tackle unemployment in the country.
"We are prepared and we are contributing to solving the problem of unemployment in this country. One action on the side of government is the creation of innovations and entrepreneurship funds to stimulate business. We are making a plea to consider setting a fund to spur and stimulate entrepreneurship growth in this country," Dr Baguma said.