The Inspector General of Police, Gen.Kale Kayihura has said security has got intelligence information of people opposed to age limit planning to burn down electric poles.
Speaker Rebecca Kadaga adjourned sitting of the August house to Monday so that the parliamentary legal committee tables its report on age limit Bill.
Speaking to locals at Kulambiro on Sunday, Kayihura said they have got wind of the plans to put off the national grid.
"Some people who are opposed to age limit want to burn down electric poles throughout the country starting tonight .They want to put off the national grid,"Kayihura said.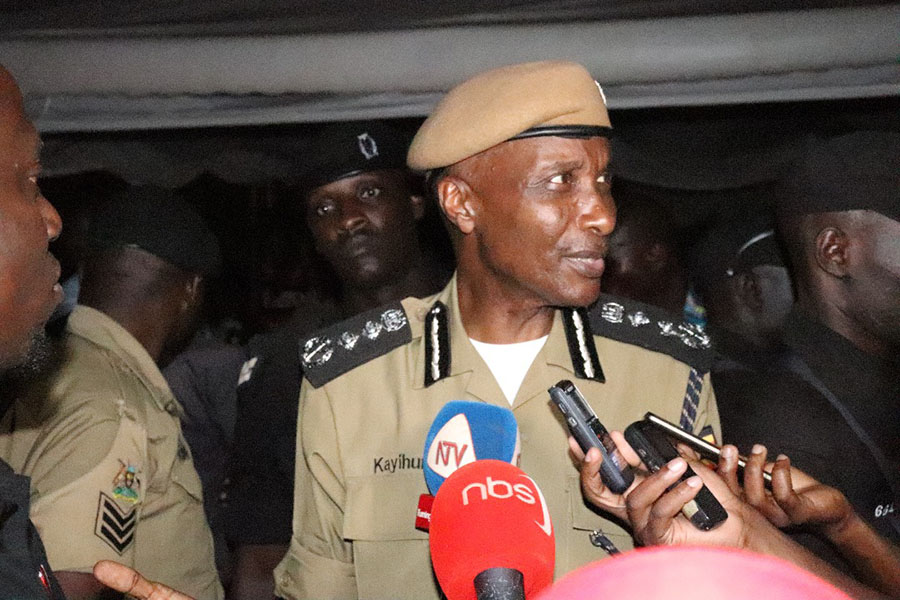 The police chief said there are many efforts by those opposed to the age limit to cause chaos but said they would not be allowed.
"I want to alert the public so as to activate neighbourhood watch. In case you see any suspicious person near electric poles, report them to police."
Asked on opposition politicians who have plans to march with supporters to parliament, Kayihura said they will always be ready to counter anyone who tries to disrupt peace inside and around the parliamentary building.
"There must order to ensure smooth proceedings."
Democratic Party president Nobert Mao was last week arrested by police as he marched towards parliament in protest of the age limit bill.
Parliament seeks to amend article 102 (b) of the constitution in order to lift the lower and upper age limits for presidential candidates.