"I am a mother. I am very stubborn in every sense of it; I can even start a dance floor in my house with my children and we dance."
Margaret Muhanga, the MP for Burahya in Kabarole district is a very intriguing person.
She hit the headlines early in the year when she claimed that she had sold goats to raise Shs 10 billion that she used to buy UBC land in Bugolobi, a Kampala suburb.
It was a contestable argument but like her younger brother, Andrew Mwenda, a prominent journalist, Muhanga can argue till the cows come home.
She told The Nile Post that she is not a politician but got into politics because of her interest in helping people.
"I have too many children from whom I am a guardian,  many of them orphans and that's how I joined politics to make a change in peoples lives," she said.
Muhanga worked for The New Vision in the early 1990s, covering parliament. Her rebellious streak can be traced back to those days.
"We started the Uganda Parliamentary Journalists Association with Henry Ochieng who was the Chairman and I was his vice. One day I led a strike at Parliament and pulled out all the journalists from all media houses in 1999 and told them not to go back for one week because we wanted an office and Parliament wasn't giving it to us. It  was successful," she said without an iota of regret.
She says while she was still working at the New Vision editors would assign her stories and in some cases she would fail to deliver and they reprimand her.
She would jokingly tell them that one day "she would sell her cows and goats" and she would get ahead of them.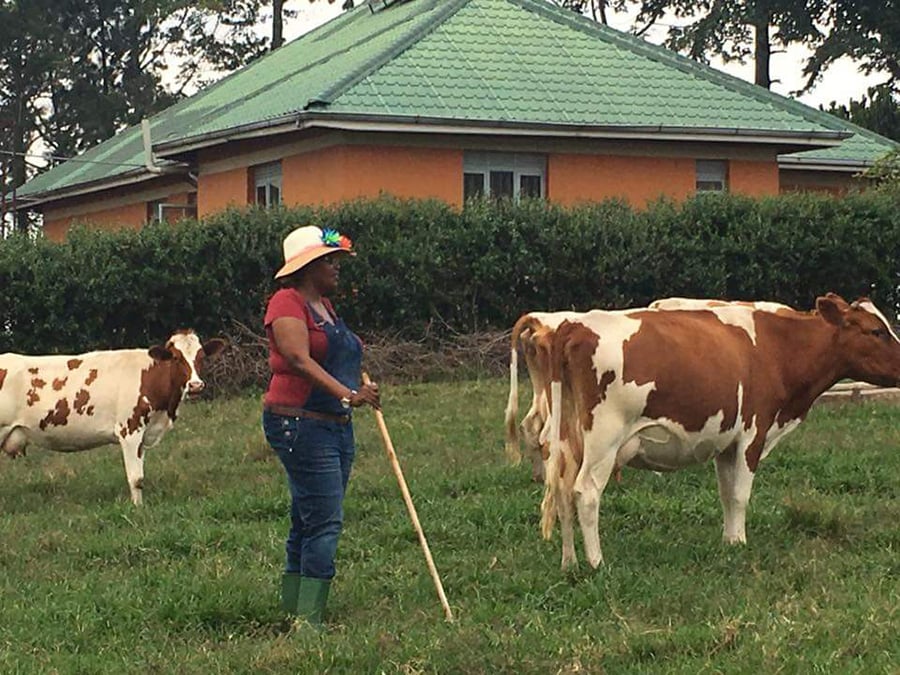 The goats' controversy 
Speaking about goats, early this year, Muhanga got into trouble after she revealed to parliament that she had sold goats worth Shs 10 billion to buy a piece of land that belonged to UBC. The revelation became a butt of jokes on social media platforms with some questioning what special breed of goats these were.
"The truth is that I had the money and I paid for the land.  But how I carried it or the source of income was not a question for the MPs to ask. They know that I declare my source of income to the IGG.  I should actually have said that I sold cats and chicken," she says about the episode.
She says there was nothing fraudulent about the transaction blaming journalists for twisting things.
"There was no fraud, the land was advertised in the Monitor newspaper; so many people put in their bids and I won and paid.  So wherever the controversy came from I think because people are interested in putting down politicians. It was advertised in the papers through the Court of Appeal and I bought it through a bailiff," Muhanga says.
Being a politician in Uganda comes with risks and Muhanga has not been an exception.
She says up to now, people threaten her but she does  not give a damn! One time, she says, somebody entered her house in the middle night and took just a TV and walked out. She was not at home.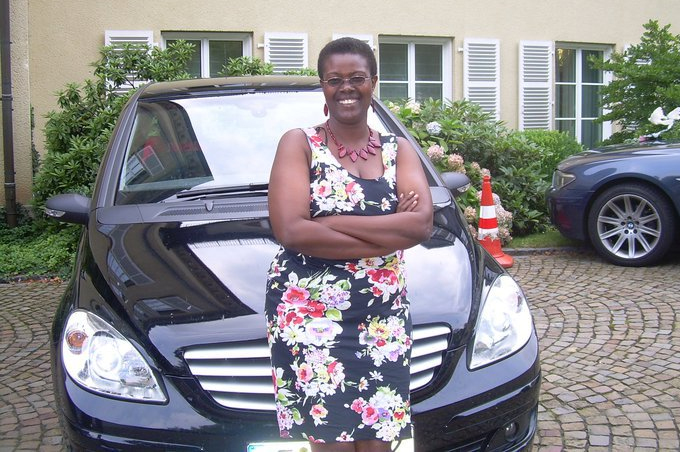 If she were home, she says, she would have confronted the person.
Talking about the recent FDC presidential elections which saw the election of Patrick Amuriat as the new party president, Muhanga believes the party has now become weaker and come 2021, it will be a stroll in the park for the NRM.
she says: "They have saved us the headache; they have no chance anymore. For the last four elections we have lowered them and I think the removal of Mugisha Muntu has made the party weaker because he had the top-notch FDC people. But there is the "Besigyeism" in the party which they have made a cult and it's no longer a party."
Muhanga is coy about her private life but she still has something to say about her husband, Michael Mugisa, the executive director of National Forestry Authority.
"Life between my husband and I is also very hectic.  I met my husband when I was a teenager in Nyakasura School.  I tell my children somebody needs to break my record. Now marriages are breaking up so fast but I have lived with this man for as long as I remember," the legislator said.
On a parting note, Muhanga says she loves cooking and cleaning her house as a hobby.
"My children say, "mummy cooks so well but she rarely cooks, " and I tell them but I am never at home and I do  the chores when I am around," she says.