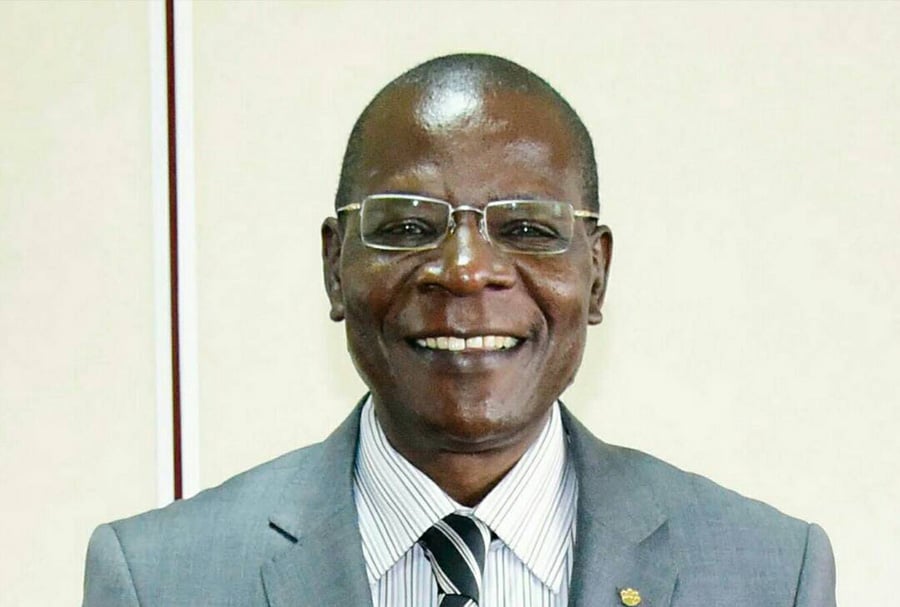 Edward Kafufu Baliddawa
As I sat and keenly listened to the discussion of the panelists and later the contributions from those who attended the recently held PwC – NTV Economic Summit on NTV, I kept on wondering if we as a country walk the talk or we simply put up these engagements simply for show or for self-appreciation.
The reason I am saying this is that, most of the issues that were raised and discussed in this year's summit are the same issues that came up in the 2016 summit.
But what came out largely in this year's discourse is lamentation to which we in Uganda are surely becoming grandmasters.
But there is one young lady from PwC who in my view posed a very critical and challenging question to the Minister of Finance; Hon. Matia Kaisaija who together with the Rt. Hon Prime Minister, Ndugu Ruhakana Rugunda were in the house.
The lady wondered if and given the current statistics available on our economy, Uganda can honestly achieve the much touted "middle Income" status by 2020, which is only two years away!
The answer from the Minister was as if he was looking at a whole complete different set of statistics from what this lady from PwC and many of us are looking at.
The Minister's response was "yes, Uganda attaining the middle income status by 2020 is unstoppable and we are going to achieve it."
Of course this is very re-assuring especially coming from the Minister of Finance himself.
However, we must admit that the reality on ground is far from that optimism.
In my view, what should be bothering the strategists, policy makers and economists in this country is a very fundamental question as to why still after 30 years of President Museveni's rule, real economic progress has continued to elude us!
Chest thumping how Uganda is on the verge of "take off" and how Uganda is about to "roar" is simply being deceptive and living in some sort of Disneyland because no economic take off will happen by magic!
There is a notion that seems to have been forced in our mindset for all these years as an excuse to explain away our inefficiency and disorientation.
This is the excuse that we as a country went through many tumultuous years.
My friends, I don't want to sound oblivious of what we went through, but I hate to see that as a country we are still in a state of lamentations!
You and I know quite well that there are many countries which went through probably even worse turbulences than us in Uganda, but within few years of resolve and focus, they pulled out and those countries have continued to be even our economic growth references.
Take for example Vietnam, Cambodia and Laos; countries that were literally erased down to the ground as a result of the wars in Asia.
People of these three countries have lived through times of incredible hardships and famine on a scale that is often not fully appreciated by many of us in Uganda.
However, once peace was restored, the leaderships of these otherwise beaten-up countries immediately ceased the opportunity and embarked on igniting the full potential of their people.
In just a period of two decades, the transformation that has taken place in Vietnam, Cambodia and Laos is so rapid and phenomenal that soon, we shall not be anymore talking of the  so called "Five Tigers of Asia" (Hong Kong, Singapore, South Korea, Taiwan and Thailand), but instead they will be eight.
Currently, all these three countries have become major attractions of substantial Foreign Direct Investment (FDI) and the lives of their citizens have been immensely transformed.
But we do not need to go out of Africa to get similar inspiring examples. The current economic progress in Ethiopia and Rwanda must be instructional to us.
No one can underestimate or downplay the magnitude of tragedies and challenges both these countries have faced.
Ethiopia witnessed possibly the worst famine and starvation for over three decades, while Rwanda just recently underwent the worst catastrophe of genocide that saw more than 800,000 lives perish in less than a month.
Although, admittedly there are still famine challenges that Ethiopia still faces, the fact is that this country has made amazing economic progress that must put many of us leaders here in Uganda to shame.
It must be that there is something that those countries in Asia that I mentioned above and these two in Africa are doing right that is accruing them that economic and social transformation that is still eluding us in Uganda.
In the discussion at the summit, Dr. Ben Mbonye, an Orthopedic Surgeon and one of the most successful retired civil servants in Uganda ably brought out the case of Ethiopia at this summit.
So, in my view, this is where the discussion about re-igniting Uganda's economic growth should begin.
It was intriguing when the Minister of Finance asserted that there are no Ugandan construction companies to be given contracts to do the roads in Uganda.
The Minister revealed that he had earmarked Shs 7 trillion for constructing 42 new tarmac roads for this current F/Y.
He said that, however he was sad that there were no Ugandan companies partaking of that allocation. The implication of this is that many, if not all these contracts are going to go to the Chinese firms.
Of course, all this amount of money will end up in China, benefiting the Chinese people and the Chinese economy.
I wouldn't want to believe that we don't have competent Ugandan Road Engineers or Road Construction companies and that this is probably the reason why most of the road contracts are being given to foreign companies and mostly Chinese in this case.
This is where the absurdity sets in. How can we as a country continue to allow our tax payers' money to be exploited and be exported outside the country to this extent based on purely false pretexts/fallacies?
Chinese companies in most cases come here empty handed, but end up being given colossal sums of money which they go and even bank as fixed deposits in their banks in China for higher profits even before they embark on the real construction works of our roads, (Refer to the Parliamentary Committee of COSASE Report of 2017 on UNRA).
We have seen a similar thing in the telecom industry, where the big telecos that have been over pampered for years, have continued to freely repatriate all their profits out of Uganda and unabated.
If it is true that there are only two Ugandan companies that can construct a 50 km road, then the question that we should be asking is who is actually responsible for this state of affairs that is bedeviling the construction sector in this country?
When Ministry of Works/UNRA do not give jobs or refuse to pay the Ugandan local companies, in essence, it is condemning our local investors and entrepreneurs to liquidation and insolvency.
This is what has happened to most of the construction companies that have tried to come up in Uganda.
Ugandans should be reminded of the late Eng. James Zikusooka Nnyonyintono who was the first Engineer in Uganda.
He designed and built roads in the UK, Caribbean and Uganda where he was the Engineer in Chief at the Ministry of Works. Eng. Zikusooka later formed and run one of the most competent local Ugandan construction company called Global Consortium.
Another Ugandan is the late Mulyagonja of Kiira Construction Company which did most of the roads in Uganda in the 1960s and 1970s until he was gunned down in 1979.
We have also had another renowned company called ETATS of Mr. Balyejjusa and ofcourse, we cannot forget Zzimmwe Construction Company of the late Andrew Kasagga, Kimbowa Building and Constructors of Mzee Joseph Kimbowa and Muganga Construction Company.
Although each of these companies could have had their own challenges and reasons for their collapse, the common thread that runs through all of them is that they were let down by Ministry of Works/UNRA who either never gave them jobs or were simply adamant and not wanting to settle their bills in time not until forced by court litigations.
Because there is lack of government deliberate effort to finance or prop up local entrepreneurs, most of these people who run these companies largely depend on borrowed money from commercial banks which attract high interest rates and with very strict terms as opposed to their Chinese counterparts.
But even then, it is not true that Uganda lacks qualified and competent road construction companies. I am sure the Ministry of Works & Transport and UNRA must have heard of Mugoya Construction & Engineering Company. This is a company owned by a Ugandan Mr. Mugoya Isabirye based in Nairobi.
Everyone knows that Mugoya Construction Company is the one that has constructed most of the roads and high rise buildings in Kenya. It has the expertise and the financial muscle to undertake any kind of construction project in this country.
In fact this Ugandan has tried on several occasions to come back and put his expertise to benefit this country but sadly, the response from some government circles has been to isolate, frame and harass him to the extent that he currently feels he is not only unwanted but also unsafe in his own country.
Therefore, it is my submission that as we discuss the solutions to the current economic conundrum that we are in as a country, we must look for those solutions from within ourselves.
We cannot continue to hope to get solutions to our problems from foreigners.
The Chinese and Singaporeans didn't get their solutions from New York, Paris or London.   In fact, it is high time we started having confidence in our own people and companies.
Currently, the world has high confidence in our army, the UPDF and its leadership in restoring and keeping peace in many parts of the Africa.
So the paradox is how can it be that, the rest of the world has such high confidence in us and yet we just can't have confidence in ourselves and our companies?
Ethiopia's economic model should give us a lot to learn from. Currently, Ethiopia is ranked as the fastest growing economy in Africa. Certainly Ethiopia  is not achieving this growth by magic but as a result of deliberately and painstaking resolve as a country.
The country is undertaking several major infrastructure projects that include building of the Grand Ethiopian Renaissance 6,00MW Power dam ($4.8bn) and the Addis Ababa – Djibouti Standard Gauge Railway of 756 Km.
Apart from unlocking the investment potential of Ethiopia, these projects are providing the much needed jobs for the locals and certainly building local capacity which in the long run promotes local content and participation of the local citizens in the entire infrastructure chain.
For example, although, the project is being undertaken by an Italian consortium (Salini – Impregilo), it is reported that the power turbines to be used in the dam will be built locally in and by the Ethiopians.
On the other hand, the Chinese are building the Addis Ababa – Djibouti railway, but a lot of capacity building is strictly emphasized for the local Ethiopians.
Thus, much of the engineering work is now being undertaken by the Ethiopians themselves. This of course paints a far more different picture from what we see here in Uganda when it comes to these big infrastructure projects.
Again emphasis is that there is no solution to our problems that will fall from heaven like manna or come from foreigners. As a country, we are undoubtedly endowed with so many and varying resources that if adequately exploited would make this tiny country of ours a source of envy to many.
Take for example, the Iron Ore in Muko which has been talked about for more than two decades now. How come that in a country where we all know that these major infrastructure projects that we are undertaking (Karuma, Isimba, Nyagak Dams, Standard Gauge Railway, Entebbe Airport extension, Entebbe Express Highway, Kampala- Jinja Highway, Oil Refinery Construction, Oil Pipe Line Construction, Power Transmission Lines Construction and a Nuclear plant) all require iron and steel, but we continue to procrastinate about the activation of exploitation of that critical resource that is available in abundance.
As a country, we should be interested to know why up to now we have failed to exploit other resources like Wolfram, Phosphates in Tororo, Copper in Kasese, Cobalt in Kasese, Marbles in Karamoja, Gold in Mubende, Busia, Mityana and Karamoja, Tin, Aluminum, Geo Thermal Energy reserves in Semliki and Pakwach etc…
Can it be that we are still looking for foreign investors from China for these resources to be able to benefit Ugandans?
This is where we seem to have got it all wrong. Leaving the precarious fate of our country and our citizens to the whims of foreigners is not prudent at all.
We ought to have learnt at least some lessons from the botched divesture excise that we carried out which stripped our country of all the economic strategic centers of production and services which we otherwise had in the 1970s and 80s.
Government must realize that if it comes out with a resolve to support local entrepreneurs who can form up companies and consortiums that can take part in the exploitation of our resources, it will not only be increasing the local content participation but also at the same time create the much needed jobs.
These local companies will generate income that will stay in the country and based on the multiplier effect, this revenue will increase national consumption through increased disposable income.
It is this increased consumption that spurs growth of the economy and create more jobs for our people. This is how the economy will grow and real meaningful steady economic progress achieved.
For us who spend sometime in the rural areas of Uganda, we get a strong feeling that the promise of achieving a middle income status by 2020 has already eluded us and so has the Ugandan dream!
We need to change course.
The author is former MP for Kigulu North, Iganga district.