It didn't, from his concession speech, look diplomatic and gentle as Maj Gen Mugisha Muntu – FDC's five-year President – always made it look.
After losing four elections, in three of them immediately conceding and rallying behind the winning candidate, the same was expected of Muntu when Patrick Oboi Amuriat, a former legislator, outwitted him in the FDC presidential elections on November 24.
Instead, this time, Muntu let into an outburst of what had deeply divided and undermined his leadership of the party.
"I am glad Dr. Kizza Besigye you are here" he started. Clearly furious with nerves threading from his face into a red cap he'd worn that day.
"The reason we've had instability in this party is because some people could not accept loss" Muntu said as Besigye shifted uneasily in his seat.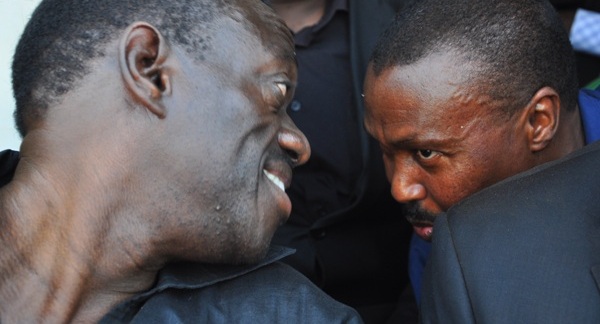 In 2012, when Nandala Mafabi, the current party Secretary General lost to Muntu by 33 votes, it was widely suspected that Besigye had backed him, despite never openly stating so.
Loyalists of Besigye had herded crowds for him and led his charge.
Campaign songs used by Besigye in the 2011 election had been used at his meetings and even his entry into Namboole for the elections then, had been greeted by the same.
Fast Forward to 2017.
Besigye, a messianic figure in the FDC, had stayed away from this year's party election arguing his participation would hover over the decision on who would be elected.
But with the election drawing closer, the pressure mounted on Besigye to declare whom he supported.
He still didn't.  At least not openly.
"POA was the only person who invited me to his rallies…and he had no problem with my message. Perhaps other people did not invite me because they were uncomfortable with my message, Besigye told The Observer in an interview.
In his introductory remarks, POA, as his supporters initialed him, mentioned Besigye as his political mentor.
Things fall apart for Muntu
"How could he let them get away with it" James [Not real name] yelled from the other end of the phone line.
James, an FDC supporter and volunteer on Muntu's campaign was irked at the campaign slogans that had been deployed by Amuriat's team.
"They are calling us moles, inefficient and Banyarwanda and he's just letting them go" James added.
In the hours leading to the election, the temperatures had gone up.
Supporters in each camp were in last-ditch efforts to notch a vote for their candidate.
James had, for ten years, been on Muntu's team. He'd seen him lose three different elections and had now stuck with him into a fourth one.
"The guys we're competing with are not playing fair and we need to confront them on that end" he said suggestively over the phone.
I'd called him to interview him. He was cagey and undecided about what he'd do next.
At Namboole, his team had endured ridicule and bitter spats.
Core members of the Amuriat campaign had continued to suggest that Muntu, a founding member of the party had been on the payroll of the NRM.
Some had carried newspaper articles in which the ruling party's secretary general had asked him to return to the party he'd abandoned as evidence.
Muntu's team had reached breaking point.
"I have now learnt decency is not a virtue" his campaign chairman Ssemujju Nganda told listeners on Capital Gang, a prime talk show on the morning after they lost.
Joining the bush struggle
On his last day of exams at Makerere University, excited about the prospect of changing the political destiny of the country, he'd joined the NRA bush war.
Muntu immediately became the outcast of his five other siblings.
But his resolve could not be broken.
He walked and fought in the bushes and became a darling of the army command.
Three years after the war tipped over Tito Okello's government, Muntu was made army commander and handed the daunting task of making an army out of a band of fighters, well-wishers, comrades and patriots.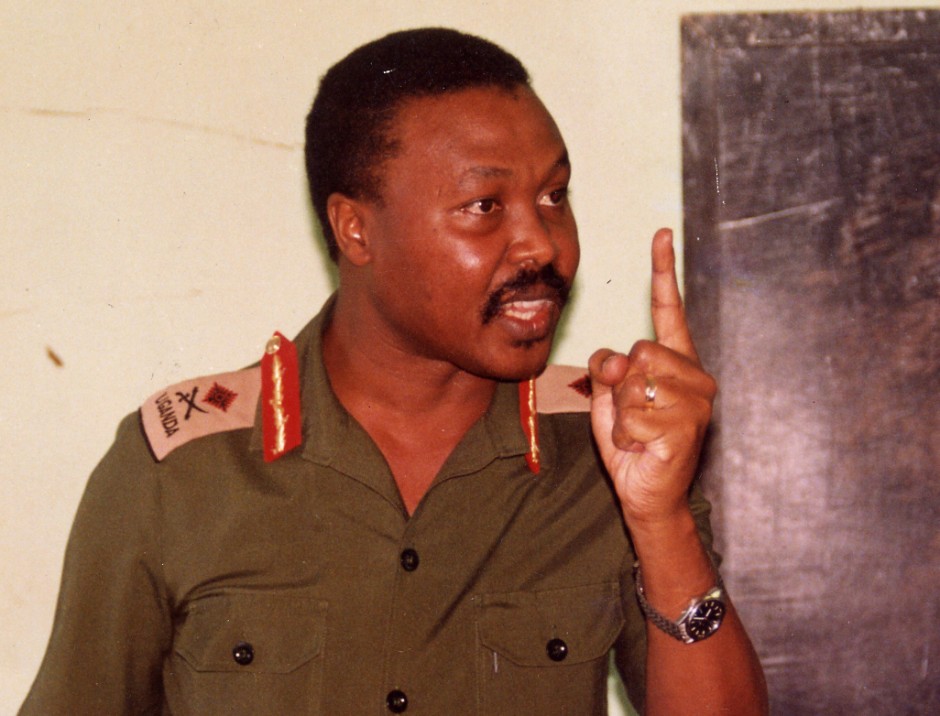 Even there, he was both hated and loved in equal measure.
Now, many years since he'd left government, turned down a cabinet post and founded -with others –  an opposition party, he was reminiscing about track record.
"Yes, many don't understand me but with time they will. I'm patient that as time passes, people will understand me more and more," he once told journalists.
Muntu's message of building party structures, not individuals, had been tossed out at the Namboole delegates conference.
In it's place, the delegates had chosen the more bellicose and confrontational strategy of Amuriat – the further the defiance campaign and to demand for what the party says was their victory stolen at the 2016 elections.
At the 2016 elections, FDC had registered their highest vote ever, 3.5 million voters chose them.
Three in every four new voters picked their candidate over the ruling party and yet, at the Parliamentary level, the party suffered tough and grueling defeats.
Alice Alaso, the party's acting president during the party elections had fallen and together with her; Wafula Oguttu, the party leader of opposition in parliament, Paul Mwiru, the Jinja strongman, Geoffrey Ekanya, Kassiano Wadri, the vibrant and vocal anti-corruption activist and even Patrick Oboi Amuriat who'd now beaten Muntu.
The defeats left the party with three less members of parliament compared to the 9th parliament.
Of the 263 party candidates they fronted for parliamentary seats, 232 were roundly defeated.
In Bugisu sub region, where Nandala Mafabi, Muntu's bitter rival was kingmaker, FDC lost to the ruling party. In the West, Kasese particularly, where Muntu's pick for leader of opposition Winnie Kiiza is King maker, FDC swept 6 of 6 seats that the district sent to the August house.
The party in a rushed press conference protested the results.
Irregularities had been reported in many of their strongholds. The state responded by closing the party offices and arresting the party leaders, police choppers hovered over the party's two-acre office space.
Military officers with red caps lounged on the road and the surrounding environment.
Still, in defiance, the party announced it had won the elections with 52% and claimed incremental fraud in the tally allocated to it's challenger Yoweri Museveni.
Muntu, in public, demanded an audit, and in private tasked the party's election analysts to compile a report.
The results of it were daunting and unconvincing. But the actions of the winners of the elections were meriting of action.
The sentiment remained, among many FDC supporters that the 2016 election marred with irregularities and gross human rights abuses, had gone their way.
For the next two months, Besigye became a regular visitor in prison and was slapped treason charges.
For many delegates, the appointment of a shadow cabinet when Besigye was still incarcerated, was seen as a betrayal of the defiance cause.
A surrender of their power to the state. They had insisted that they won the election and never were they going to be opposition leaders in their own government.
But Muntu had insisted that the party gets over the frustrations from the 2016 elections. He went ahead to appoint a leader of opposition and a shadow cabinet.
Some party supporters condemned Muntu's actions saying they reinforced the perception that he is an NRM mole.
Others said they will wait and punish him at the ballot when FDC elects a new president.
And punish him they did on November 24.
Ballots poured in 641 of them for Amuriat.
Muntu's team had sensed early defeat. His campaign speech had been charged, he'd veered off his known script of gentleness and openly accused party bigwigs of not supporting his Presidency.
But now defeated, with calm resting on his face, he took to the podium again.
"I want to apologise for those who did not trust me, it wasn't my intention to waste your time" a drained Muntu started.
"But while I congratulate you [Amuriat] I also recognize that maybe, there might be irreconcilable differences in the party," he said.
While Muntu was candidly diplomatic on the stage, outside the room, his team were delving further into what that statement may have meant.
Angelina Ossege, the Soroti Woman MP interpreted the statement to mean that "If the rest of us cannot work with a certain way of doing things, then it means [….] maybe we think of something else".
Other Muntu supporters like Muniini Mulera wrote questioning the moral authority of the incoming leadership of the party
"FDC party leaders have an obligation to apologize to Muntu, to the party and to all Ugandans, and state publicly and unequivocally that they deliberately lied about one of the finest political leaders in our country" Muniini wrote.
"How do you trust colleagues who have knowingly and deliberately told lies to win a political competition? Is that the kind of democratic change that the FDC seeks? Gossip as politics? Lies as truth? Truth as evil? Cultism as changed democratic engagement? Aggression as leadership and defiance? Threats as argument? Libel and defamation as a substitute for factual, reasoned debate and comment?"
Back at Africana Hotel, as press men packed up their bags, Muntu's core team huddled around, 13 of them MPs, others holding key positions in the party.
Alice Alaso, a dark skinned, light hearted former legislator gathered them in conversation.
They laughed lightly and Muntu joined the circle.
"Our meetings should be due this Friday," Muntu told them.
Muntu and his campaign team had announced to the press minutes before their meeting that they would consult roundly and widely in the country about the future political dispensation they should take.
"If it necessitates that we leave the party, we shall leave but that is after consulting. Even then, we shall still be in the same fight to liberate the country".
Muntu announced this week that he shall begin the consultations on January 15, 2018.
He said the consultations shall start from parish level to districts.
With this announcement, Muntu has set the party on a difficult path.
FDC has to decide whether to embrace both defiance and party building or to let each caravan ride its path.