Decorative paint containing levels of lead dangerous to children is widely available in 15 African countries, according to a new report released in October by the International POPs Elimination Network (IPEN).
IPEN is an international organisation promoting safe and sustainable chemical use.
More than half of all paints analysed in a new study on lead in decorative paints contained lead levels illegal in most of the developed world (more than 90 ppm)and more than a quarter of the paints contained dangerously high lead levels (more than 10,000 ppm).
Very few paint can labels carried any consumer information about the lead content of the paints or the dangers associated with lead exposure.
"The health impacts of lead exposure on young children's brains are life long, irreversible and untreatable," said Ellady Muyambi , the Secretary General for the Uganda Network on Toxic Free Malaria Control (UETMAC).
"We are limiting our children and our nations' futures intellectual development even though safe and effective alternatives are already in use and widely available. We must reduce this critical source of lead exposure to young children."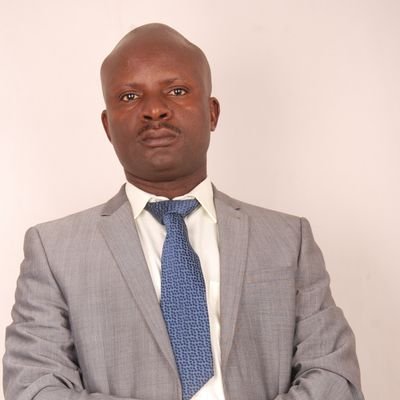 UNETMAC in early 2012 in collaboration with the International POPs Elimination Network (IPEN) and Occupational Knowledge International (OK International) and the Chemistry Department at Makerere University, collected, prepared and tested 100 paint samples from eight brands from the Ugandan market in Kampala.
A recent study investigating the economic impact of childhood lead exposure on national economies in all low- and middle-income countries estimated a total cumulative cost burden of $134.7 billion of economic loss in Africa, or 4.03 percent of Gross Domestic Product (GDP).
"Continued use of lead paint is a primary source of childhood lead exposure," said Dr. Sara Brosché, IPEN's Global Lead Paint Elimination Campaign Manager.
"Children – especially those under 6 years of age – ingest or inhale lead through exposure to dust or soil contaminated with lead-based paint and normal hand-to-mouth behaviour or when they chew on toys, household furniture or other articles painted with lead paint. Governments should set mandatory limits on lead paint, but paint companies should not wait for regulation; they can and should act now."
IPEN released the Report on Lead in Solvent-Based Paint for Home Use in Africa as  part of a new "Lead Safe Africa by 2020".
In a statement, Dr Maria Neira, the director of the Department of Public Health, Environmental and Social Determinants of Health for the World Health Organisation (WHO) said: "Lead paint is a serious threat to the long term health of our children. Yet lead paint is still on sale in many countries and is used to decorate homes and schools. WHO calls on all countries to phase out lead paint by 2020 to protect the health of this and future generations."
Very few countries in Africa regulate the lead content in decorative paints.
South Africa has adopted binding, regulatory controls limiting lead in decorative paint to 600 ppm.
Cameroon enacted a regulation in September, 2017 banning the manufacture, importation and marketing of paints containing more than a total of 90 ppm lead.
Legally binding standards based on a total 90ppm maximum limit on the lead content of paint are also underway in Ethiopia, Kenya and Tanzania.
In May 2016, the East African Community (EAC) adopted a 100ppm lead limit in new standards for various types of paint, as measured by migration of lead from the paint.
This is legally binding for its six member states (Burundi, Kenya, Rwanda, South Sudan, Tanzania and Uganda).
Zimbabwe and Algeria have regulations limiting the lead content of paint, but the standards in these countries—10,000 ppm in Zimbabwe and 5,000 ppm in Algeria—are not health protective.
.