In December 2016, the country was shocked by the action of a teenager who jumped off Mabirizi Complex along Kampala Road, in an attempt to commit suicide.
That teenager, Mustapha Lule, miraculously survived and today he is a mechanic in a garage in Najjera trying to make ends meet.
Lule owes his turnaround to James Alemi, another youth from Koboko, who has specialised in skilling youth who had given up on life.
Alemi is a mechanic and equips the youths with skills to repair and maintain vehicles at his garage in Najjera, Wakiso district.
Lule speaks fondly of Alemi who has rescued him from his troubled past and helped him banish his suicidal thoughts.
"I don't know how I can thank Alemi for everything he has done for me," Lule said.
Lule is not the only young man here. There are other youths we spoke to, including university graduates who had come back to acquire practical skills after failing to get jobs.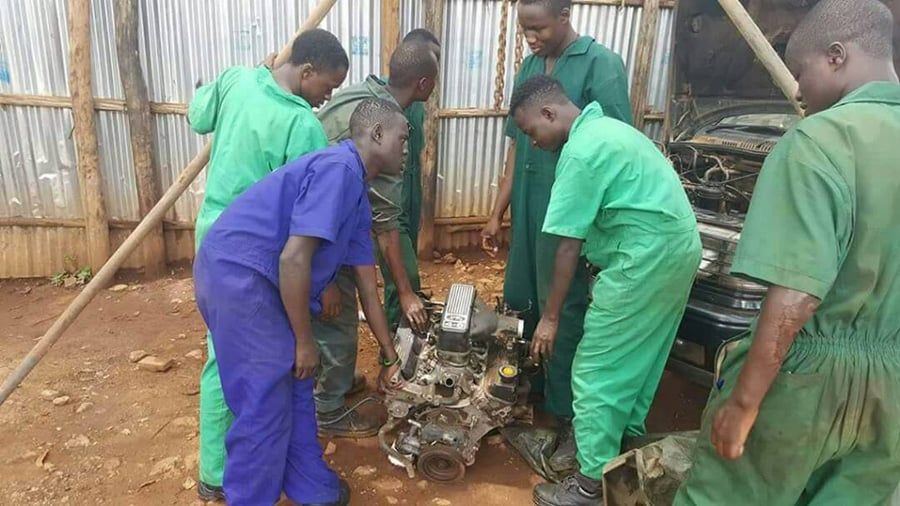 Most of them are from disadvantaged communities across the country and are not able to afford to pay for the costs of a practical training so Alemi trains them for free.
Alemi's story can be traced back to the villages of Koboko in the West Nile sub region before his father moved him to Kampala in 1995.
He excelled in the Primary Leaving Examinations emerging the third best pupil in the country and best student in Wakiso district in 1999.
Alemi had hoped to join Kings College Budo for A-level but instead joined St Lawrence School and scored 11 points in Physics ,Chemistry ,Mathematics and Economics (PCM/E)
He was offered a place in Kyambogo University to do Economics but opted to join Nakawa Vocational Training Institute where he did a practical course in mechanics.
When we sat down to chat with Alemi last week, he beamed with excitement and contentment.
He still remembers the day President Museveni paid him a surprise visit at the garage.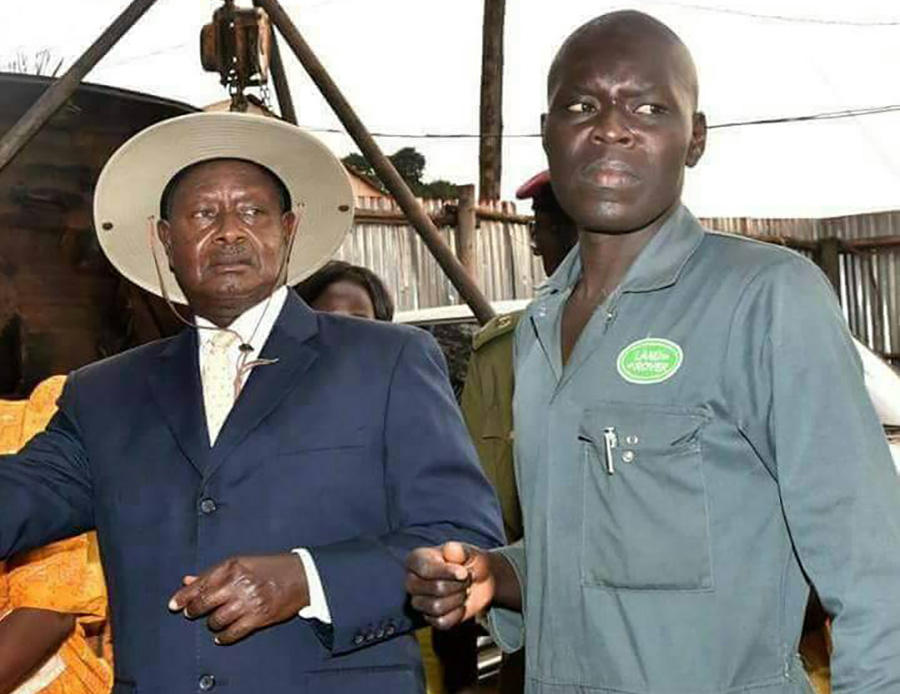 Museveni visited the garage in the run up to the 2016 elections after getting reports that Alemi's work had transformed the lives of hundreds of youths.
Museveni made a couple of promises to him including giving him tools and money to invest into the initiative.
Even if the promises are yet to be fulfilled, Alemi hopes that the president he passionately supports will deliver.
"Improving my place requires Shs 600m and building a bigger place on one acre of land requires about Shs4.1billion," he said.
Alemi in his conversation with the president mentioned the need to procure land and modern equipment to enhance his training capacity from 30 students to about 300 per year.
Alemi says his dream is to transform the garage into a big automobile training institute that will create the next generation of mechanics.
The ambitious boy from Koboko also dreams of training mechanics who in the future will be able to assemble cars from within the country.
He also hopes to help street children and those affected by the LRA war that ravaged parts of northern Uganda in the 1990s.
He is grateful to the Rotary Club of Bweyogerere for supporting him with uniforms ,safety boots, posho and beans.
They have also promised to contribute money to his venture starting January 2018.
Alemi now prides in offering auto diagnosis previously associated with big players in the industry.
He has since settled in offering mechanical services to the affluent drivers specialising in Range Rovers, Mercedes Benz, Audi and other high maintenance cars.
For a young man with big dreams, even the sky does not appear to be the limit at this stage.