The Pearl of Africa legislators made clear their intention of retaining the football trophy displaying exceptional skills en route to a 7-0 victory against Kenya.
Star striker, Hon Mohammed Nsereko got the first hat trick of the tournament while Hon Peter Ogwang and Brian Arinaitwe scored a brace each to rout Parliament of Kenya 7-0 in a one-sided match played at the Main Stadium in Dar Es Salaam.
The match was the highlight of the second day of the 8th Inter-Parliamentary Games Tournament which returned wins for both the Ugandan sides.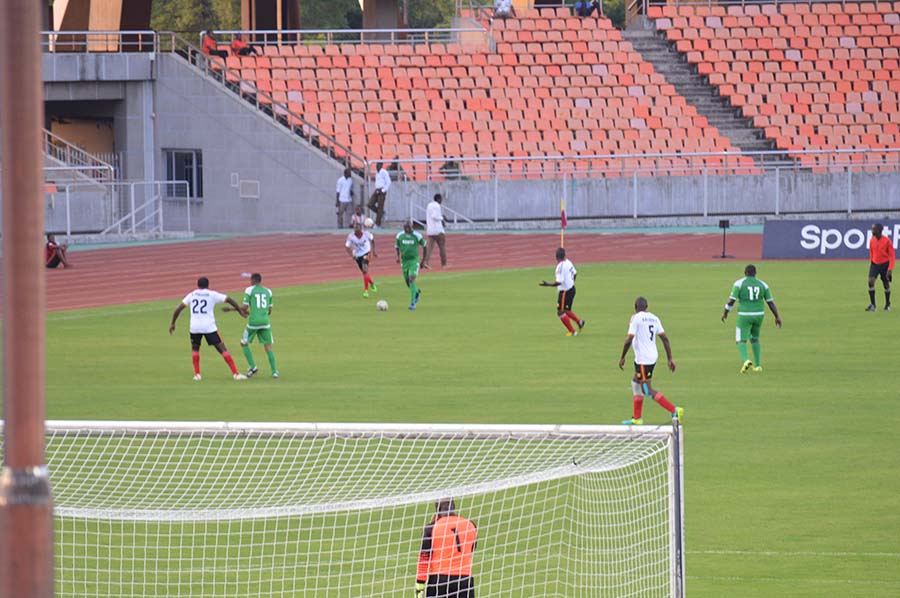 In the first football match, Parliament of Tanzania pipped Parliament of Burundi 3-2 in a close encounter.
Earlier on, in netball, Parliament of Tanzania earned a walk-over (60-0) and two points without knocking a ball following the absence of Parliament of Burundi.
On its part, defending netball champions Parliament of Uganda were too good for Parliament of Kenya routing them 44-11. Captained by leader of opposition Hon Winnie Kizza, the Ugandan side was clinical and determined in their quest to defend the title.
"We want to win it again, Kenya is not our opposition, the tough test will be against Tanzania," said Hon Sarah Babirye.
Uganda's Hon Sarah Babirye scooped 29 points while Alcas Wasike of Kenya netted 9 of the meagre 11.
Tuesday will see a Tom Lwanga (ex -Cranes International) coached Uganda face off with Burundi in the first match before Tanzania square it out with EALA in football.
In netball, Tanzania shall take on EALA before Uganda lock horns with Burundi.