The directors and editors of The Red Pepper Publications Limited were today sent back to Luzira prison  until December 19, when court shall resume hearing of their bail application.
James Mawanda Eremye, a magistrate of the Buganda Road Magistrates Court ruled today that he needed more time to scrutinise documents submitted by the state and defence lawyers before he could make a ruling.
The affected directors and editors are: Arinaitwe Rugyendo, Ben Byarabaha, Tumusiime Francis,Johson Musinguzi, Richard Tumusiime, Patrick Mugumya, James Mujuni and Richard Kintu.
They were charged with disturbing president Museveni's peace through defamation before applying for bail.
Lawyers representing eight directors and editors of the Red Pepper publications said they are thinking of another option after  court deferred ruling on bail.
Speaking to journalists shortly after adjournment , Maxim Mutabingwa, one of the lawyers, said he would consult his clients to consider another option that would see them be released before Christmas.
"It is unfair for court to take a month so as to be able to determine bail for a simple case.I will talk to them to see if we can appeal in High Court for revision and the case file summoned to hear the bail application," Mutabingwa said.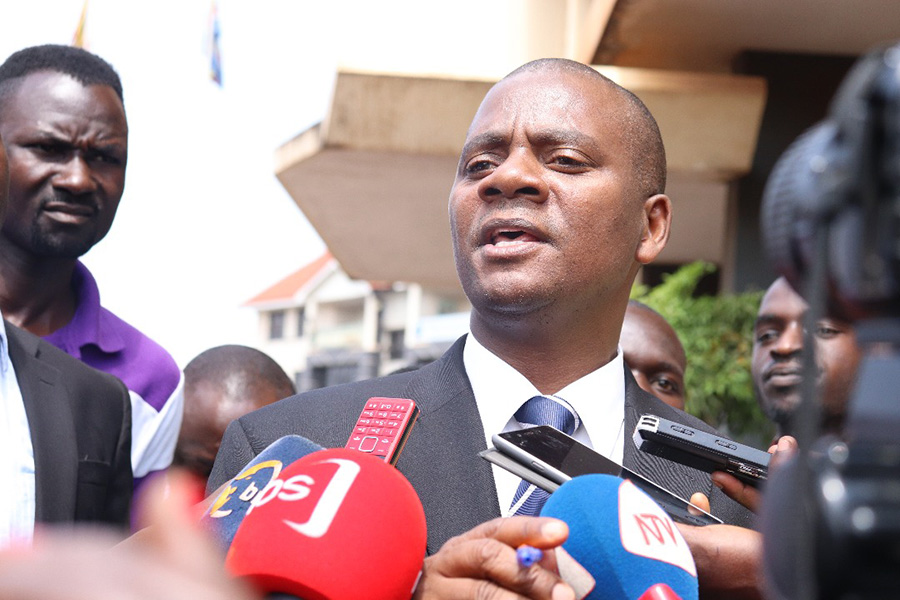 He said this would allow High court determine their fate before the date set by the Buganda Road court approaches.
On Tuesday, the state prosecutor Abdu Salaam Waiswa told court that it would not be right for the accused to be released on bail because it would jeopardise investigations.
The prosecutor said if released, the accused would join others still on charge to publish more stories that would cause a threat to the security of Uganda, Tanzania and the entire great lakes region.
"The manner in which they committed the offences using computer systems and electronic communication which means if released, they will have access to their computers, emails and phones which they could use to delay investigations,"Waiswa said.
He said that basing on some of the evidence so far collected, the offence they committed exposes the security of not Uganda and Rwanda but also the entire region asking that they should not be released.
The prosecutor argued that in their application for bail, the eight accused had not indicated their places of abode adding that there is no evidence they reside in Uganda.
However in reply, the defence lawyers led by Maxim Mutabingwa watered down the arguments by the state as being baseless only meant to deny the suspects bail.
"When arrested, all computers and phones were taken as well as the premises sealed off by the state.There is no likelihood of resuming publication,"Mutabingwa told court.
The Buganda road chief magistrate James Mawanda Eremye said he would only be able to deliver his ruling on December 19, citing the voluminous evidence given to him by both sides for consideration.
Efforts by the defence lawyers to ask him for an interim ruling on the bail before the main one on December 19 failed.