Former commander of the Special Operations Unit, Senior Superintendent of Police Nixon Agasiirwe has asked to have the particulars of the members of the panel of the General Court Martial in Makindye availed to him.
Through his lawyer Frank Kanduho, Agasiirwe said that the rules of procedure of the army court allow him to be availed with the particulars.
"He wants to be availed with the names, ranks and units of the members of court and others on the reserve,"Kanduho asked court.
A panel of seven members including the head, referred to as chairman hear cases in the General Court Martial and these are of various ranks and units from the army.
The court also has a reserve team.
In his application on Monday, Agasiirwe said the list would help him in case one of them skips a court session, he would be at liberty to ask that they are stopped from sitting on the panel.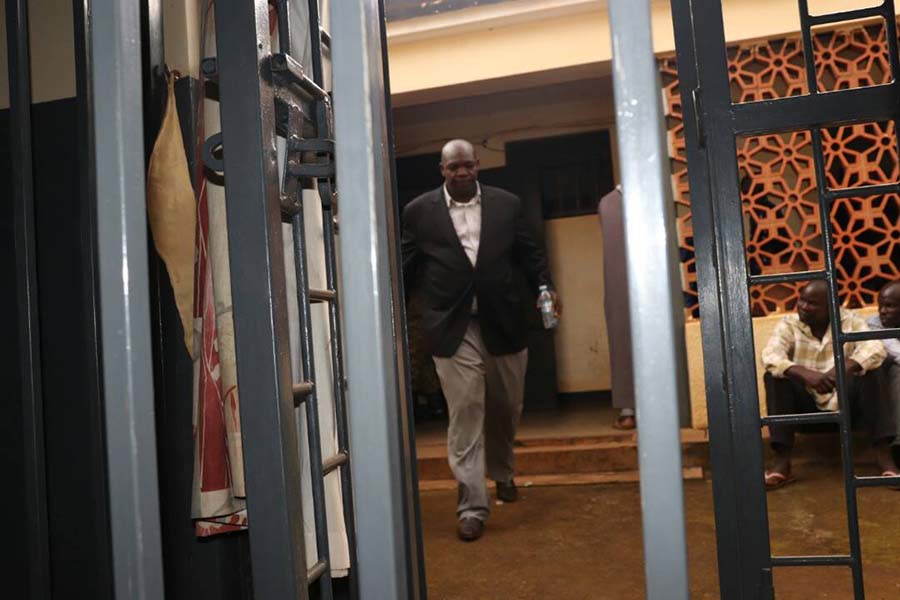 Denied access
Meanwhile the lawyers also protested what they termed as a deliberate move by the army to deny them access to talk to Nixon Agasiirwe.
Lawyer Frank Kanduho told court that on a number of occasions he has been stopped from speaking to his client in regards to the case.
"We don't know what is so special with him .This is the third time I have been blocked from accessing Nixon Agasiirwe,"Kanduho said.
He claimed that he had been stopped from accessing his client at the Military police barracks in Makindye as well as court, arguing that it is a violation of the accused's rights.
"If justice cannot be given at court here, where will it be given to him."
The court chairman, Lt.Gen. Andrew Guti however noted that the suspect should be allowed to his lawyers.