Senior Superintendent of Police Nixon Agasiirwe has told the General Court Martial in Makindye  that he is a clean man without any bad record.
Agasiirwe is charged jointly with eight other police officers and civilians with kidnap.
On Monday, Nixon through his lawyers led by Frank Kanduho asked  the army court to release him on bail because it is his constitutional right.
"Prior to my arrest, I have never been arraigned in any court and I have never been subject of any investigation, "Agasiirwe told court.
He argued that he has a fixed place of abode within the jurisdiction of the army court adding that court should release him so that he is able to fend for his family following the death of his wife.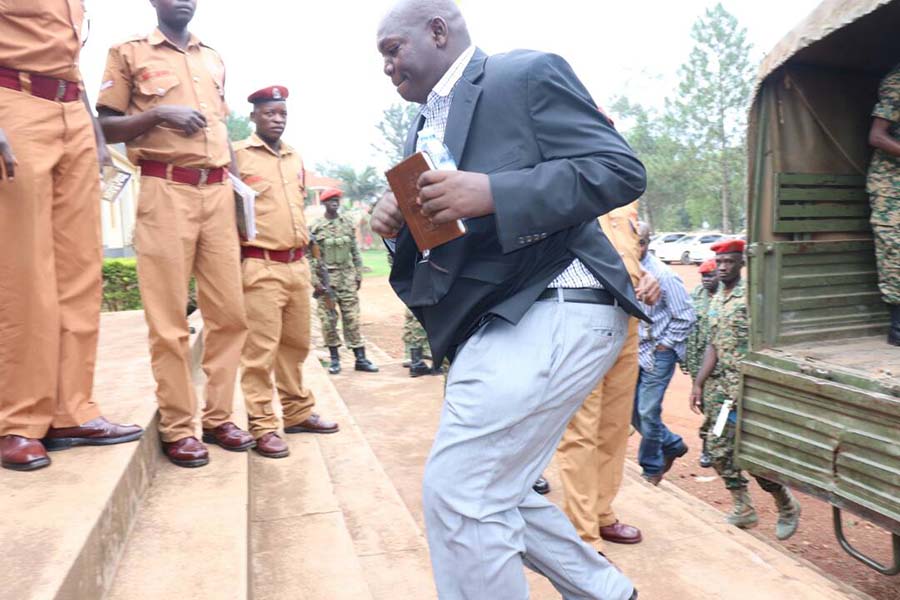 The senior police officer who was formerly the commander of the Special Operations Unit asked for a non cash bond arguing that at his rank, the salary he gets is still meager.
He presented five sureties including; SSP Andrew Kaggwa, the commander operations in the Field Force Unit of the police force, Fortunate Habyara, the former commander Professional Standards Unit and Laban Muhabwe, the former commander VIPPU.
The General Court Martial chairman Lt.Gen.Andrew Guti adjourned the case to December 18.
Prosecution alleges that on 25th October 2013 at Kammengo, in Mpigi district along Masaka road, the accused using a pistol and grenades abducted Lt. Joel Mutabaazi  and Jackson  Kalemera  whom they took  back to Rwanda without their knowledge contrary to the Penal Code Act.
Prosecution alleges that the accused are people subject to military law for using weapons(pistol and grenade) which are ordinarily a monopoly of the army according to the UPDF Act 2005.