Caleb Alaka, one of the lawyers representing the commander of the Professional Standards Unit Senior Commissioner of Police Joel Aguma, has blasted the General Court Martial in Makindye for being biased in delivering justice.
Aguma is accused together with eight others including fellow senior officers of kidnapping Lt.Joel Mutabazi, a former bodyguard to President Paul Kagame in 2013 and repatriating him to Rwanda where he was later convicted and sentenced to life for a number of offences.
On Monday, Aguma through his lawyers led by Caleb Alaka and Evan Ochieng applied to be released on bail arguing that the offence against him is so light that it can be tried by a grade one magistrate and is bailable.
He presented three sureties, among whom included Col.Nduhura Atwooki, the police director in charge of Crime Intelligence.
In response, the prosecution led by Maj.Raphael Mugisha asked court to adjourn the case to December 18 so they would be able to reply to the bail application by the defence lawyers.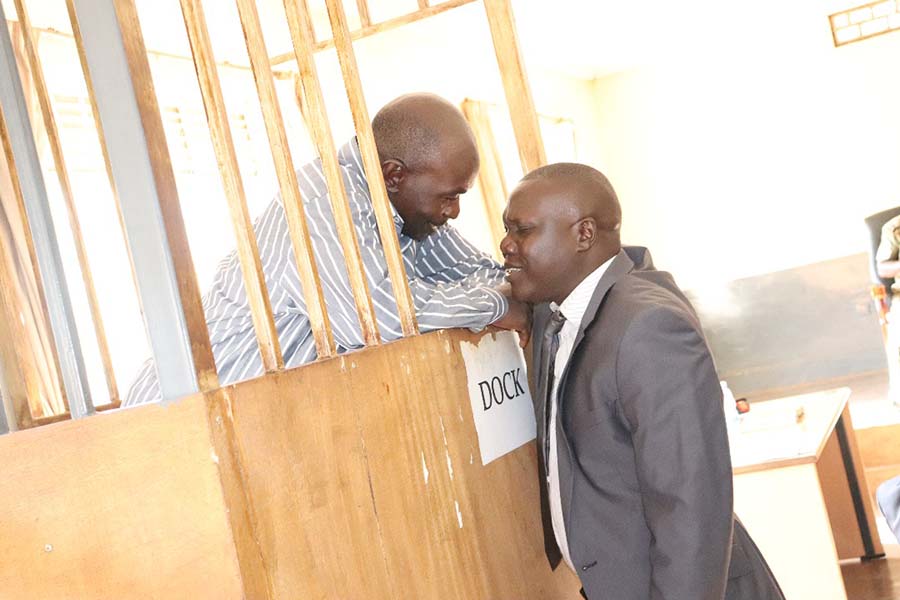 In normal procedure, when one side makes any application to court, the other side is given ample time to be able to respond to the application before court makes a ruling on the application basing on arguments of both sides.
However, Caleb Alaka was infuriated when the prosecution side asked for over two weeks so as to be able to reply to their (Alaka) application.
He said it would not be fair to his client if court allowed the prosecution two weeks before responding to their bail application.
"There is no justice in this court if the case is adjourned to December 18,"the infuriated Alaka said as he threw tantrums in the courtroom on Monday afternoon.
According to Alaka, his client wanted to have him released temporarily and thus brought a number of sureties including AIGP Nduhura Atwooki, a senior police officer, something he said should not be taken lightly.
"We are not asking for anything much from court but just bail. Justice should not only be done but also seen to be done," he argued.
"This court was not constituted to give injustice but rather justice. Even if you want them (prosecution) to reply to the bail application in 2021, let it be."
The judge advocate (adviser to court) Lt. Col.Gideon Katinda together with the chairman Lt.Gen.Andrew Guti however tried to calm Alaka whom they told that the prosecutor was only following the court procedure.
Meanwhile, Alaka later apologised for being harsh to the court and its members.
"I apologize if I have talked and rubbed court badly. I am a human rights activist,"Alaka said before telling them that he never meant to blackmail them.
Court agreed to adjourn to December 12 so as to enable the prosecution side respond to the bail application.
Prosecution alleges that on 25th October 2013 at Kammengo, in Mpigi district along Masaka road, the accused using a pistol and grenades abducted Lt. Joel Mutabaazi  and Jackson  Kalemera  whom they took  back to Rwanda without their knowledge contrary to the Penal Code Act.
Prosecution alleges that the accused are people subject to military law for using weapons(pistol and grenade) which are ordinarily a monopoly of the army according to the UPDF Act 2005.